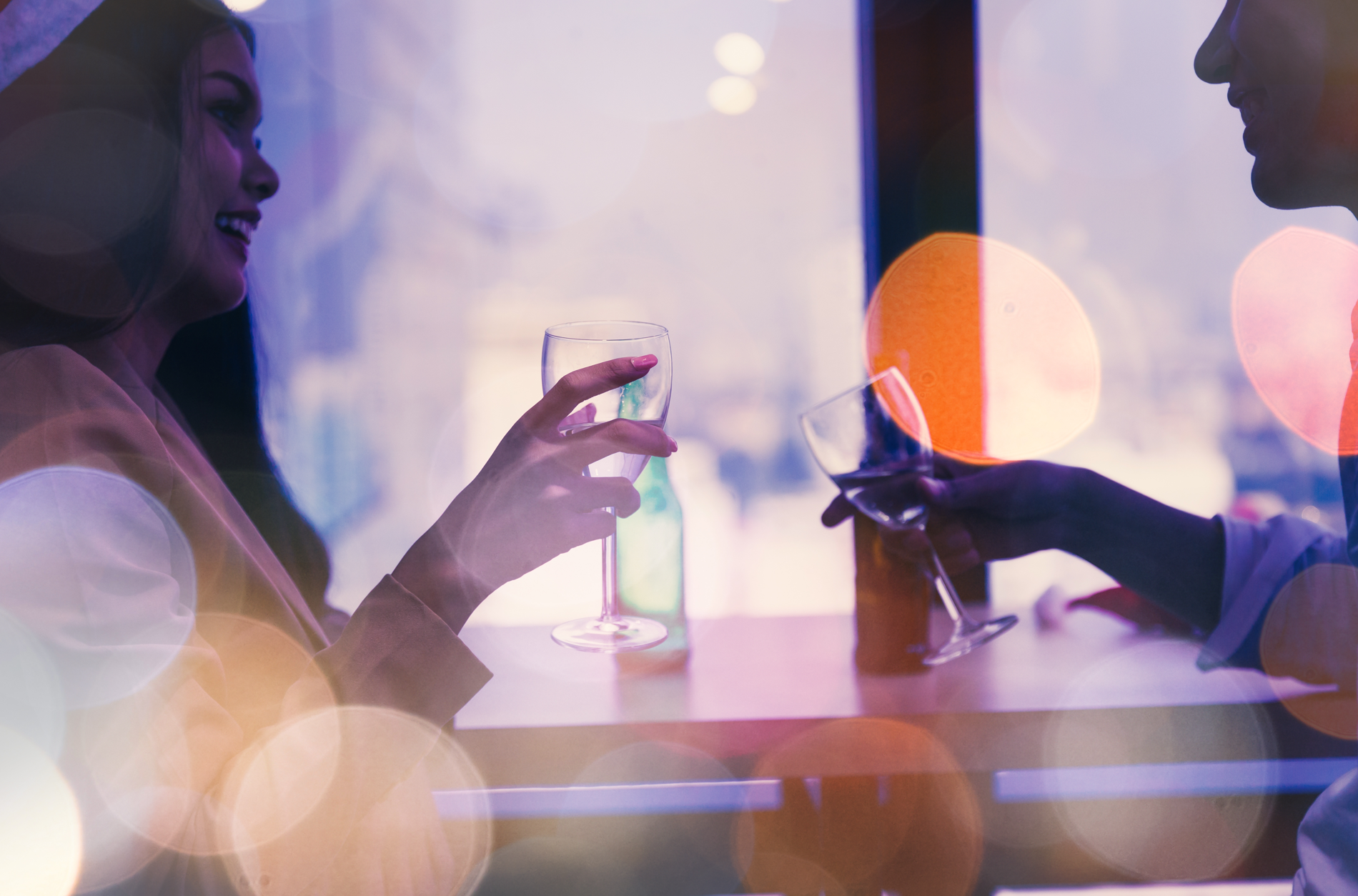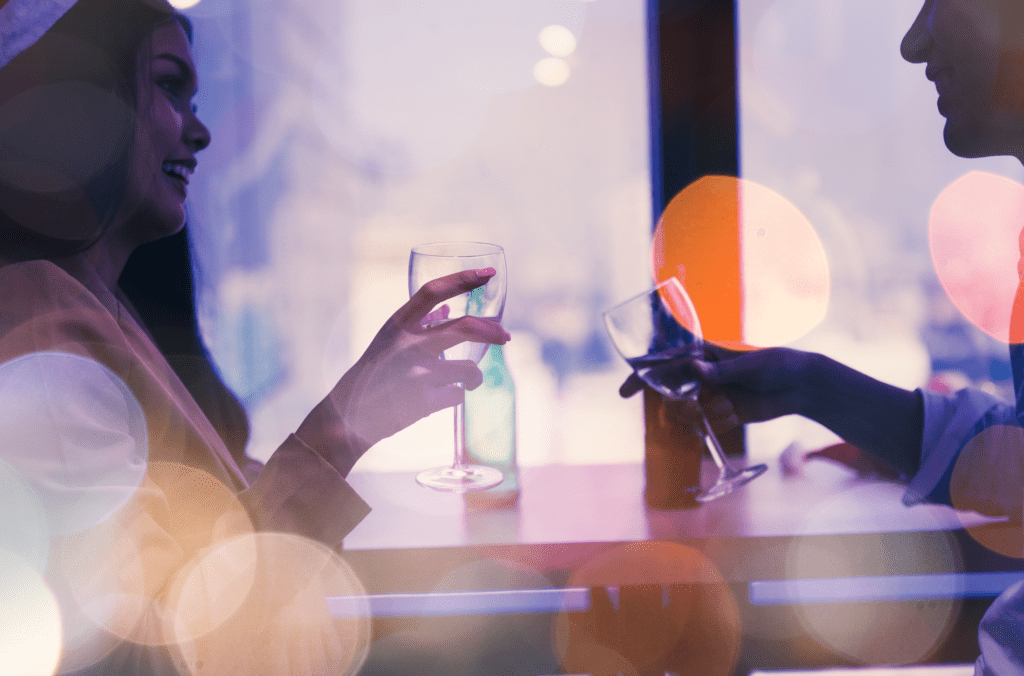 All of us judge people by their appearance. From hairstyle to posture, we look at everything to build a picture of them in our minds. By nature, we're prone to taking people at face value. It's convenient, and it's an instinctive response to determine trustworthiness. First impressions count, but we must know that our judgments can go wrong due to the cognitive bias of the halo effect. Find out what the halo effect is and how to prevent it from affecting your decision-making.
---
"Beauty is not in the face; beauty is a light in the heart."

— Kahlil Gibran
---
We've all judged someone by their appearance. Everything about them, from the way they style their hair to their accessories, offers hints to the type of person they could be.
If we see a rugged-looking middle-aged man with arms covered in tattoos, we instantly label him as a "biker dude" or a baby boomer with a midlife crisis. But if we get to know him a little bit, we might find out that he's a retiree into 19th-century poetry, living in a small cabin in the woods while happily tending to his vegetable garden.
By nature, we're prone to making judgements based on surface appearances. Our minds instantly evaluate and make assumptions based on outer personas. Other people do the same to us. They subconsciously form opinions without actually getting to know us (and that's often frustrating)!
We do this as a means of self-preservation. Since the dawn of human civilization, we've used these snap judgments to assess whether someone is trustworthy and the role they can play in our lives. Sizing people up without knowing them is also a mental shortcut we use to save ourselves from the effort of digging deep and trying to understand another person.
First impressions count, but we must know that our judgments can and often go wrong due to a cognitive bias called the halo effect. Knowing that we're prone to overlooking important traits in a person because we're blindsided by how acceptable or unacceptable they seem can lead to wiser decisions in our relationships.
What are the halo and horn effects?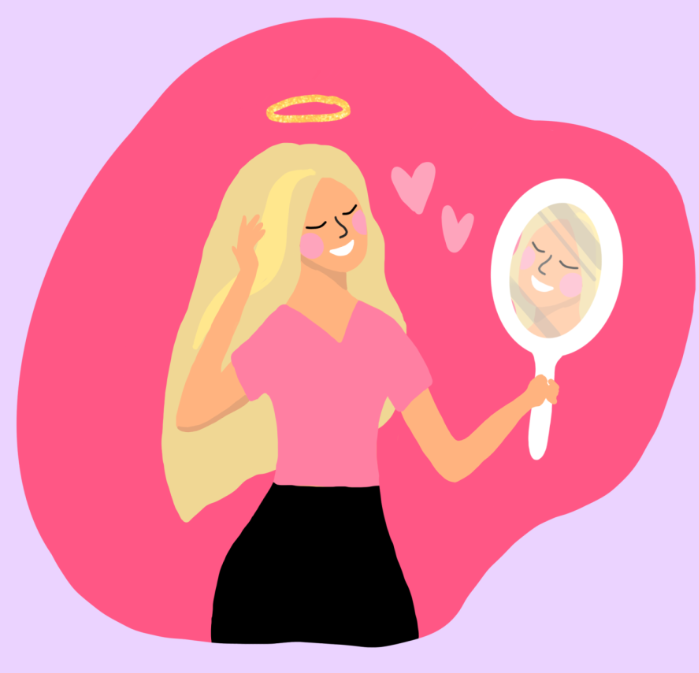 The human mind is remarkably complex, but it's not infallible. We have patterns of thinking, called heuristics, that can skew our perception of reality. Our cognitive biases can cause us to form preconceived opinions based on what we notice.
The halo effect is a type of cognitive bias in which our overall impression ("they are confident") of a person influences our evaluation of their personality ("they are trustworthy"). Salespeople and politicians use this tactic to get in your good graces.
The halo effect is overly simplistic and leads to flawed decision-making. In reality, we know very little about people we just met, but we unconsciously attach a "halo" to them because we like what we see.
In his book "Talking to Strangers," Malcolm Gladwell points out the importance of context, saying that we shouldn't look at a stranger and jump to conclusions — we need to look at the stranger's world. He writes:
"The first set of mistakes we make with strangers—the default to truth and the illusion of transparency—has to do with our inability to make sense of the stranger as an individual. But on top of those errors we add another, which pushes our problem with strangers into crisis. We do not understand the importance of the context in which the stranger is operating."
On the flip side, we may not like what we see ("they are too quiet and reserved") and form a negative impression ("they are a boring person."). This phenomenon is called the horn effect.
The horn effect is what creates prejudice against people of certain races and communities. If we meet someone with the physical features or mode of dress that are typical of a group that we dislike, we automatically assume that they are bad people.
When was the halo effect first identified?
Psychologist Edward Thorndike first described the halo effect in a 1920 paper called "The Constant Error in Psychological Ratings." He asked military officers to rank soldiers based on characteristics like leadership, intelligence, loyalty, and appearance.
His objective was to discover how ratings of one quality affected the perception of the others. It turned out that the officers did not consider traits by themselves, and they jumped to conclusions about a person's character hinged on first impressions. Thorndike stated:
"The correlations were too high and too even. For example, for the three raters next studied the average correlation for physique with intelligence is .31; for physique with leadership, .39; and for physique with character, .28."
The halo effect impacts our impression of celebrities and influencers too. The media (or they) bombards us with news coverage and glossy images that position them as successful, intelligent, likable, and attractive. Because of this, we default to having a favorable impression of them — we assume that they are kind, intelligent, and friendly.
The halo effect in relationships: is pretty really perfect?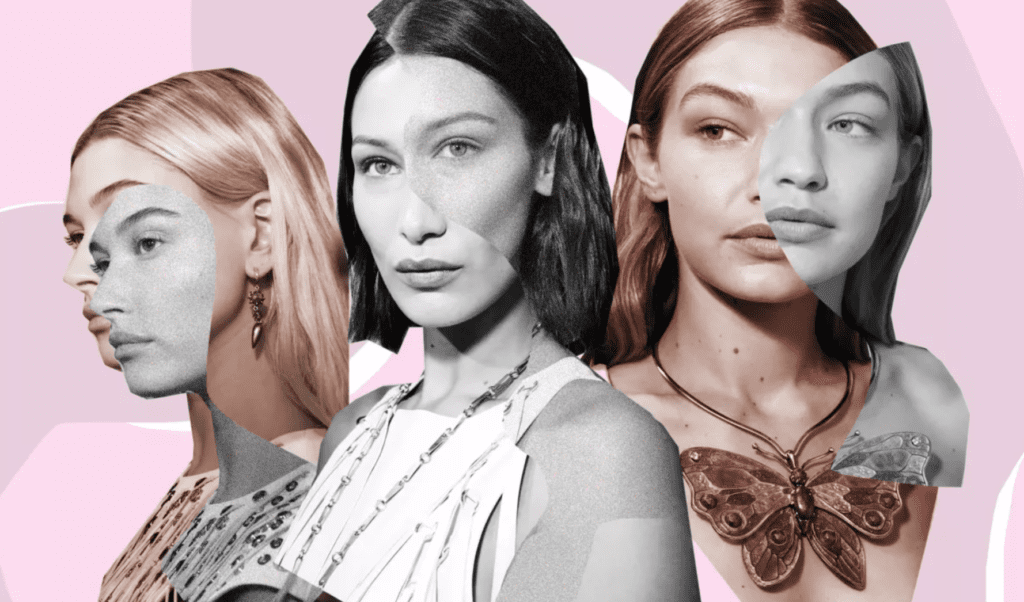 Even if the halo effect is a new term to you, it's present in every facet of your life.
In the workplace, you might assume that a polished, well-dressed coworker is more credible than one who is casually dressed.
In school, perceived attractiveness in students has been shown to result in higher grades. Depending on where you fall in the attractiveness spectrum, it may have impacted your academic performance.
At the grocery store, you might unknowingly buy an unhealthy food product because of the images and information on the labels created by marketing companies.
In your social circle, you might assume a friend has good mental health because they seem outgoing when they're secretly depressed.
Nowhere does the halo effect impact us more significantly than in our intimate relationships. The exaggerated experience of "love at first sight" is a classic manifestation of it.
Whether it's a specific physical attribute (body shape, eye color, hair) that catches our eye or the person's overall look, we're more likely to believe they will check other boxes – they are kind, smart, trustworthy, and talented – if they conform to our preferences.
People who are considered conventionally attractive based on social standards are said to have "pretty privilege," a term that describes the advantages and opportunities that come solely from their looks. Attractive people also tend to be seen as more sociable. This improves their communication skills and ability to network successfully.
Attractive people also have better picks in the dating pool. This is clearly visible in the world of celebrity, where most stars place a high premium on having arm candy over someone who can challenge them intellectually and help them grow as a person. Some are fortunate to find the whole package, as in the case of George and Amal Clooney and Mark Zuckerberg and Priscilla Chan.
I know this may be a hard pill to swallow, and I wish we focused more on substance over looks, but that's just how the world works. Plenty of studies have proven this to be true. For example, a study by Chapman University discovered that 84% of female participants and 92% of male participants reported "good-looking" as an essential quality in a long-term partner. While other personality traits were important, physical attractiveness was at the top for most of them.
Experiments like this illustrate the importance of knowing how the halo effect can cause us to put someone on a pedestal or gloss over their negative qualities. It also helps us look beyond their appearance and appreciate their favorable traits that a potentially compatible partner could bring to the relationship table.
How to counteract the halo effect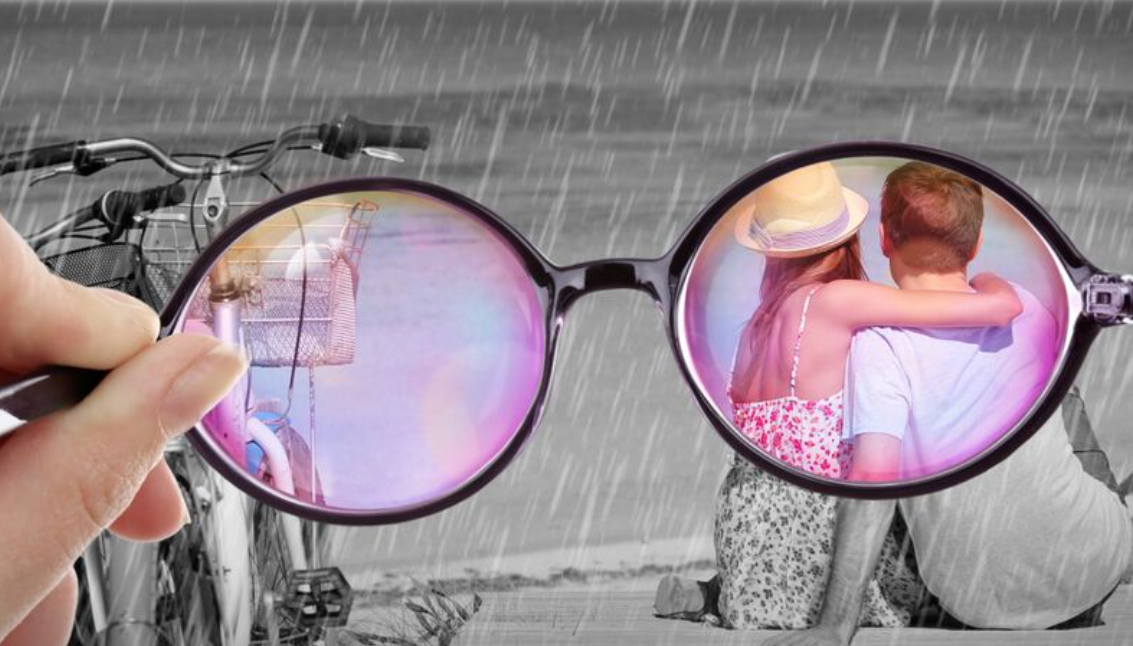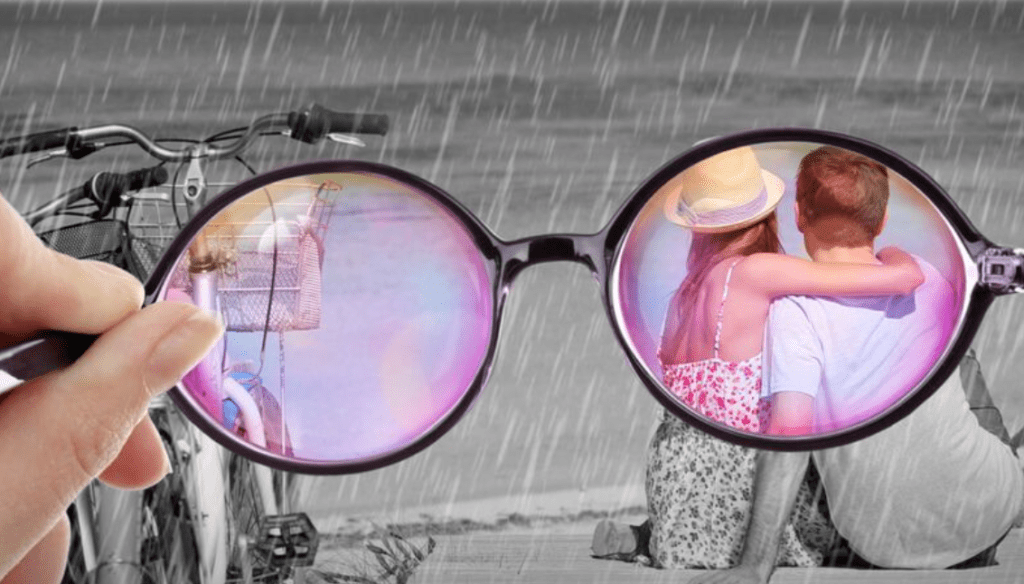 Becoming conscious of the halo effect is the first step to understanding its impact on your choices. In the context of relationships, consider how your initial impression of others plays into your evaluation of their other personality traits.
While the halo effect can seem abstract and hard to pin down if you're not actively noticing, there are some ways to minimize its impact. You may not be able to eliminate the bias, but you can decrease its influence on your decision-making. Here's how:
1. Slow down: One way to minimize bias is to use cognitive debiasing techniques such as slowing down our reasoning process. For instance, if you're introduced to someone you're physically attracted to, create two different versions of them based on traits you've identified. After getting to know them better, you can pick which early impression was the closest to how you see them now and decide which one you prefer.
2. Get clear on your criteria: Before meeting anyone, get clear on the qualities you're looking for in a partner. Besides the obvious qualities like trustworthiness and kindness, know what values you'd like to share with them. Having your requirements at the forefront of your mind will make it easier to avoid being dissuaded by their appearance and superficial characteristics.
3. Get another opinion: This is an effective way to overcome the halo effect, especially if you find yourself taken in by the person's looks. Like a job interview, you might want to have references, ranging from mutual friends to looking them up on social media. If you want to take it a step further, introduce them to your friends and compare your impressions. It's essential to choose people whose judgment you trust and who have good intentions.
4. See them across various situations: People are usually on their best behavior the first couple of times you meet them. Only after some time, when they get comfortable, do they reveal their whole personality, both good and bad. In addition to slowing down, try seeing them across different situations to build a clearer picture and see them as a fully rounded person.
5. Be aware of the horns effect: In addition to being aware of the halo effect, you must also look out for the horns effect. If your date drops sauce on his tie or his hair looks too disheveled for your liking, don't automatically write them off. Perhaps he was nervous and was driving with the top down on a windy day.
They say that beauty lies in the eyes of the beholder. However, true beauty can only be seen by those who look beyond the surface. By knowing what to look for, you'll recognize hidden gems that many people cannot notice and appreciate.
All my best on your journey,
Seline

Question for you: Can you remember a time when the halo effect impacted your decision-making? What do you feel about how things unfolded, and what would you do differently now?
Did you like this post? Sign up below, and I'll send you more awesome posts like this every week.
Get My Weekly Insights Via E-Mail And Receive A Free Copy Of My New E-Book!
'The Fast Track Guide to Turning Your Dreams into Reality'