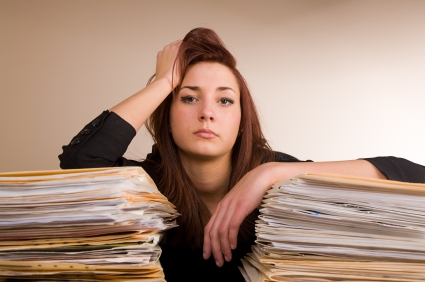 For most of my teens and early 20's I lived the life of, what I would like to call, an "excitement junkie." For me to feel alive I had to be constantly stimulated by experiences that were fun and sometimes filled with drama and adventure (explains why I loved video games as a kid). Without these experiences, my life felt dull and gray.
Upon becoming more self-aware, I realized that I was actually being driven by a deep need for escapism. Escapism from feeling something I have always dreaded:  being insignificant. These feelings of insignificance would creep into my psyche every time I the pace of my life slowed down and nothing monumental was taking place.
I felt this way because I believed that interesting and popular people had full and multifaceted lives. It seemed that living on the fast lane guaranteed to give me the validation, fun and stimulation that I was craving.
While pursuing these experiences, I felt a constant sense of restlessness and dissatisfaction. I would stir the pot (often in unhealthy ways) without realizing that I was sabotaging my peace of my mind. I divulge these personal details because I know that there are many of you who can relate to these unsettling sentiments that I experienced.
After much strife, I finally crossed this tricky terrain after having a breakthrough taught me this fundamental truth: One of the most harmful things you can do for your mental and emotional health is attaching your happiness to external events and other people's actions which are out of your control.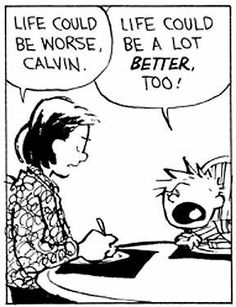 While there is nothing inherently wrong in seeking happiness in other people, things and events; we must be fully aware that the pleasure which we derive from them is fleeting and uncertain. If we cling onto them, or even the memories of them, we will develop an unhealthy attachment that will have an unfavorable impact on our mental peace.
What you need to do instead is create a steady base of joy within you that is solid. It won't necessarily provide the same kind of "rush" that you get from exciting experiences. It feels more warm, fuzzy and comfortable.
This kind of joy that can only happen once we create harmony between our thoughts and emotions. It also requires you to experience life from a deeper realm of existence. You absolutely cannot experience true and lasting internal joy or peace when you are living life primarily on a superficial level.
Here are some tips on how you can create this sense of authentic joy and peace within you:
Calm your thoughts and center yourself: Our minds are constantly filled with thoughts which may cause stress and anxiety within us. For this we reason we need to create a daily relaxation practice of getting past these flurries of thoughts. There are various techniques you can use such as meditation, yoga, Reiki, breath work, etc.
Live in the moment: Whenever you find yourself being distracted by thoughts about the past or the future, bring your focus back to the present moment. When you are in the moment, appreciate your surrounding by using all your five senses- sight, sound, smell, touch and taste. If you are spending time with someone, be fully present with them and avoid the temptation of looking at your phone.
Find happiness in the small things: We often associate happiness with the big success, or we reserve it for vacation time. The truth is that we can find beauty and joy in the simple things in life such as a beautiful sunset or the smile of a child or a delicious meal. We need to recognize and acknowledge there small pleasures.
Practice gratitude: Gratitude is undeniably one of the best ways to experience a true sense of abundance. The simple practice of remembering what you are grateful for can make you feel a complete shift on how you see your life. We often take things for granted, such as the food we eat or the roof above our heads, or even the fact that you are alive! So make sure that you take a few moments to say thanks.
The key is to create a daily routine of going within and constantly monitoring your behavior patterns. Your consistent efforts to stay in this centered and peaceful state at all times will gradually wean you off your need for shallow forms of happiness. Instead, you will appreciate all the great things that happen around from a detached position realizing that you don't NEED them because you are sufficiently whole, abundant and joyful.
The good news: all the happiness and peace that you seek already resides within you!
All my best on your journey,

Question for you: What are three things that you are truly grateful for in your life? How do they help you experience joy in your life?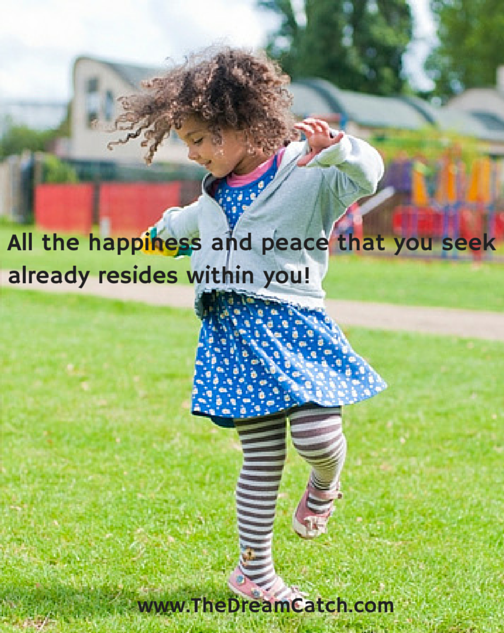 Did you like this post? Sign up below and I'll send you more awesome posts like this every week.