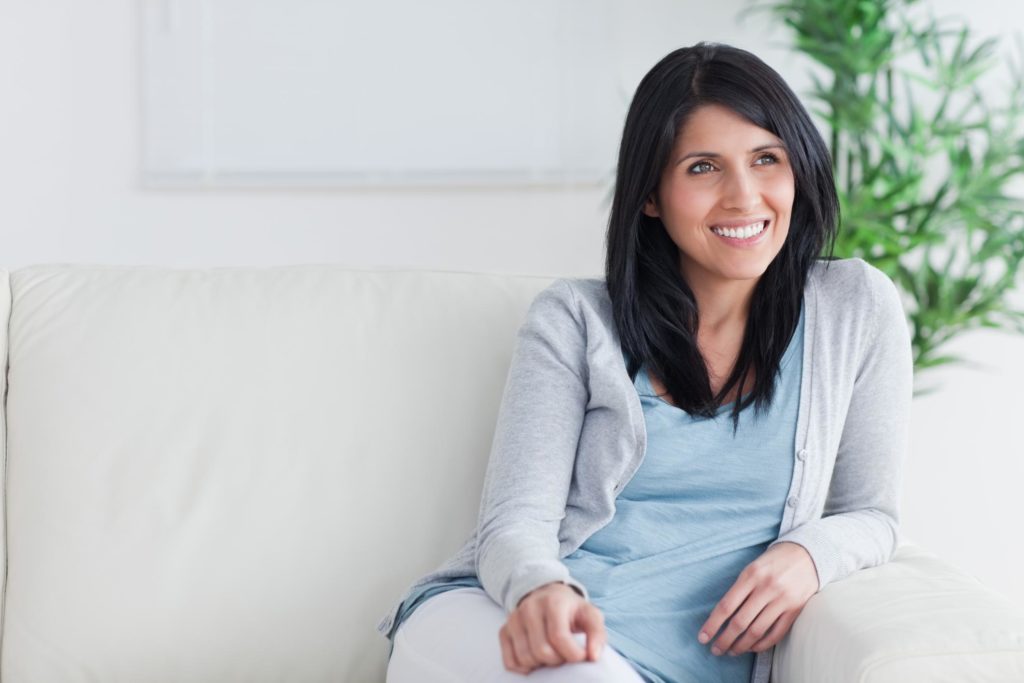 "Simplicity is the ultimate sophistication" –Leonardo Da Vinci
Having grown up in the city, it's not very often that I've come into contact with so-called "simple folks". That's why, when I do come across them, whether it's in a city or the countryside, it often turns out to be a refreshing experience.
A few years ago I landed in an airport in a rural Midwest America. I stepped out and gazed at the vast expanse of never-ending cornfields and, being a  city-girl, I felt as if I was stranded in the middle of nowhere. Just as I was starting to feel anxious, my shuttle pulled over to pick me up.
The man who greeted me looked like he'd just stepped out of a Harley Davidson catalogue.  He was a burly, middle-aged man and greeted me with an accent that was a mix of John Wayne and Garth Brooks. With his heavily muscled and tattooed arms, he lifted my weighty suitcases with ease and gently asked me where I was from.
Entering his vehicle felt like entering his kingdom. Because he spent so many long hours driving around in it, you could tell he'd tried to give it a sense of home by adding personal touches.  There were stickers of his favorite sports teams and a Yankee Candle car freshener. Although he looked tired after a busy week, he was chirpy. I was his last guest before he clocked out.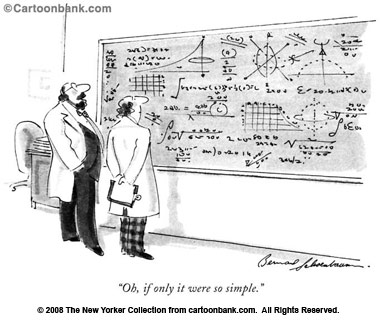 "I can't wait to get back to my lodge in the forest," he said. "I'll keep my feet up on the porch while enjoying a nice glass of chilled beer and watching the sunset. I hope I'll see some cool animals today – perhaps a raccoon, a deer or maybe even a fox, who knows? Life is good, and I feel blessed. I find happiness no matter what's goin' on. Why waste time feeling anything else, right?" I nodded emphatically.
I could sense the sincerity and warmth in this man's voice as we talked during my ride to the hotel. I felt a mix of both admiration and envy for his calm repose. Sure, he wasn't rich in the material sense, but he seemed to have a wealth of wisdom when it came to finding happiness in the small things.
His philosophy reminded me of a bygone era where people believed in the power of simplicity and moderation. A time when life wasn't defined by the drive-through kind of happiness we're accustomed to today. Inner happiness is found between these opposite extremes.
Adopting simplicity certainly doesn't imply that we should subject ourselves to a life of grinding poverty or that we give up all our material possessions and retreat to the Himalayas. Rather, simplicity is expressed in how we function. How we think, behave, live and make choices. Simplicity does not depreciate the value of life but makes it more accessible.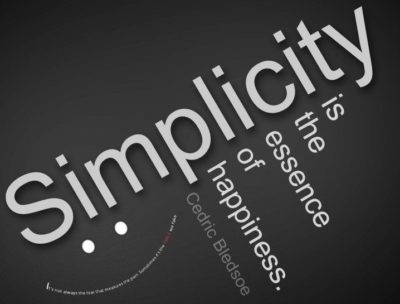 Some of the greatest thinkers in history were passionate advocates of living the simple life.
"Life is really simple, but we insist on making it complicated."
– Confucius
"Truth is ever to be found in the simplicity, and not in the multiplicity and confusion of things."― Isaac Newton.
"Simplicity is the glory of expression." – Walt Whitman
 "Our life is fritted away by details…simplify, simplify, simplify! " ― Henry David Thoreau.
Of course, many of these luminaries lived in eras where things were simpler by nature. Our grandparents nostalgically recall times when things were slower, more straightforward. We live in a digital age, and we're inundated with data and external stimuli continually vying for our attention. Simplicity is no longer just a nicety but vital to our sanity and wellbeing as we try to deal with this onslaught of stimulation.
We need to master cognitive skills that will allow us to distil information to assimilate it with clarity and understanding. This can be a tricky given that there are countless currents passing through our stream of consciousness on the multiple levels. The only way to stay on top of these sensations is by acquiring simplicity in how we process things.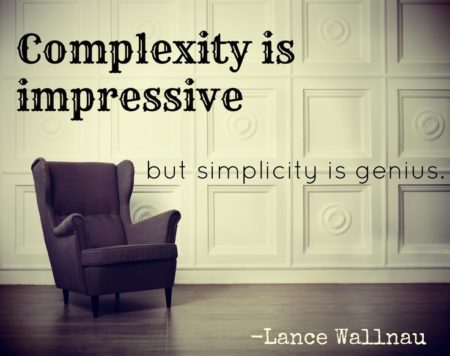 Simplifying not only pertains to cognition, but also to our values, lifestyle and possessions. Most of us have been conditioned to believe that having more stuff leads to prosperity. We chase after the material by investing long hours in work, juggling complicated schedules and lengthy to-do lists. We get caught up in making a living, instead of making a life.
We try to satiate ourselves with sensory pleasures hoping that it will bring us closer to experiencing that ever-elusive state of peace. But true and lasting happiness isn't a result of accumulating more. Happiness comes from removal and not hoarding. It comes to us when we detox ourselves from fear, doubt, and expectations. Below that lies an inner haven defined by purity and simplicity, where joy exists in its most natural and essential state.
Once we snap out of the hypnotic spell of "having more" and shift our perspective, we'll see that in the end, less is always more. If we trust and we avoid being defined by the ladder of success, prosperity can enter our lives, not as worldly gain but as lasting serenity.
Here are five easy ways to begin simplifying your life to experience more happiness and peace:
Finding simplicity is like peeling the multiple skin layers of an onion. As we gradually remove the superficial layers of our persona, we'll eventually get to our core, defined by the sacred aspect of our being – our soul. We'll discover that simplicity is the quintessence of our soul and that it offers a direct pathway to a higher state of consciousness if we live by this principle.
All my best on your journey,
Seline

Question for you: Do you believe that simplicity is the key to happiness? What are some of the things that you have done to adopt simplicity in your life?