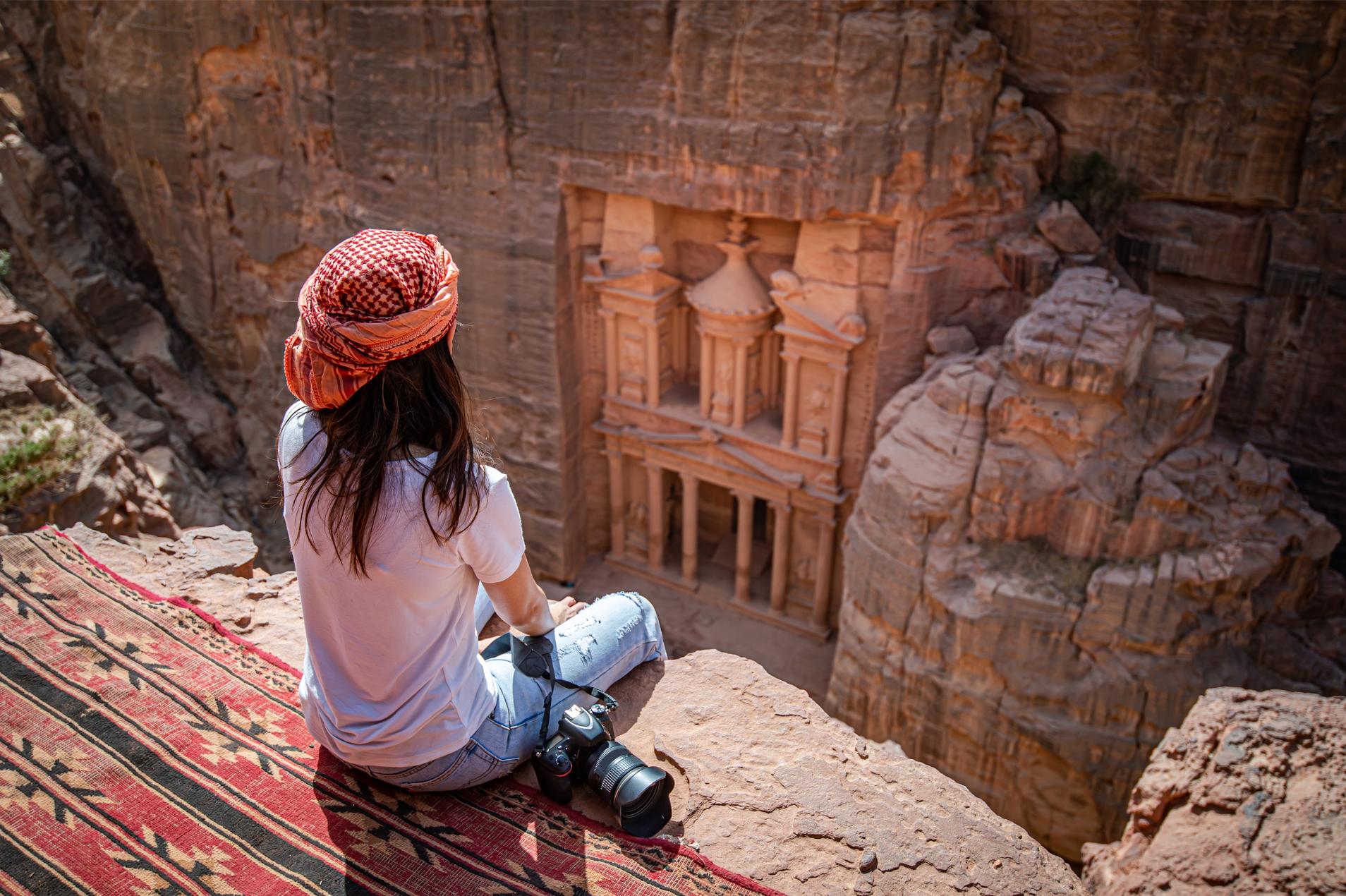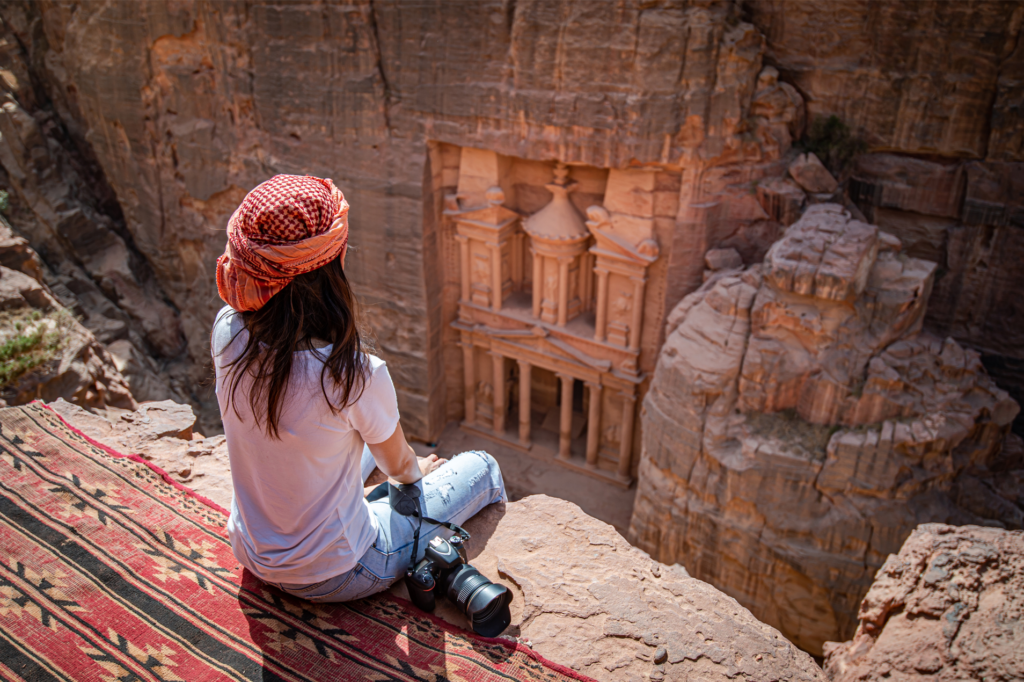 Our efforts and hopes for building a better future are inextricably linked to our perception of history and how we use the treasures left behind by those who came before. While advances in technology, science, and medicine give us leverage to further our interests, it does not make us immune to all hazards. Looking at ancient civilizations and what they did right can offer us the foresight to fully utilize our resources. Get inspired by these ten ancient civilizations that thrived and how their people contributed to humanity. (Estimated reading time: 7-8 minutes)
---
""Peace is the virtue of civilization. War is its crime."

— Victor Hugo
---
Many have gone before us. A study shows that since the first humans walked the Earth, around 200,000 B.C.E., an estimated 117 billion members of our species have existed. To put this into perspective, those alive in 2020 (7.8 billion of us) represent 7% of the total number of people who have ever lived!
If you look at the arc of human history, you'll see how varied and bumpy the ride has been. Every century, a different group of people occupied the planet and adapted based on what surrounded them. They didn't see themselves living in an 'era.' It was simply their present.
An Athenian woman in 11 B.C.E did not think of herself as a woman of Ancient Greece. It's only later that historians divided history into small and cohesive units to define the characteristics and culture of a certain time period.
These classifications offer us an overview of all the momentous developments over time and the distinctive ways of living unique to each culture. We can appreciate the many ways that ancient civilizations paved the way for life as we know it.
Our efforts and hopes for building a better future are inextricably linked to our perception of history and how we use the treasures left behind by our ancestors to improve our current living conditions.
Worlds within worlds: what are civilizations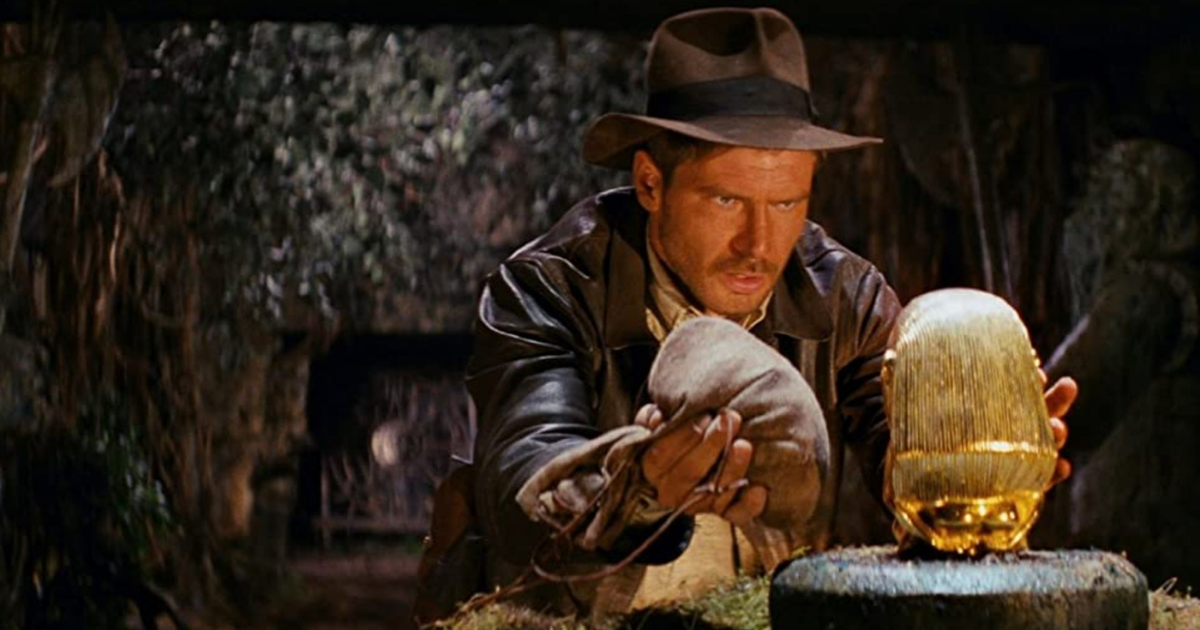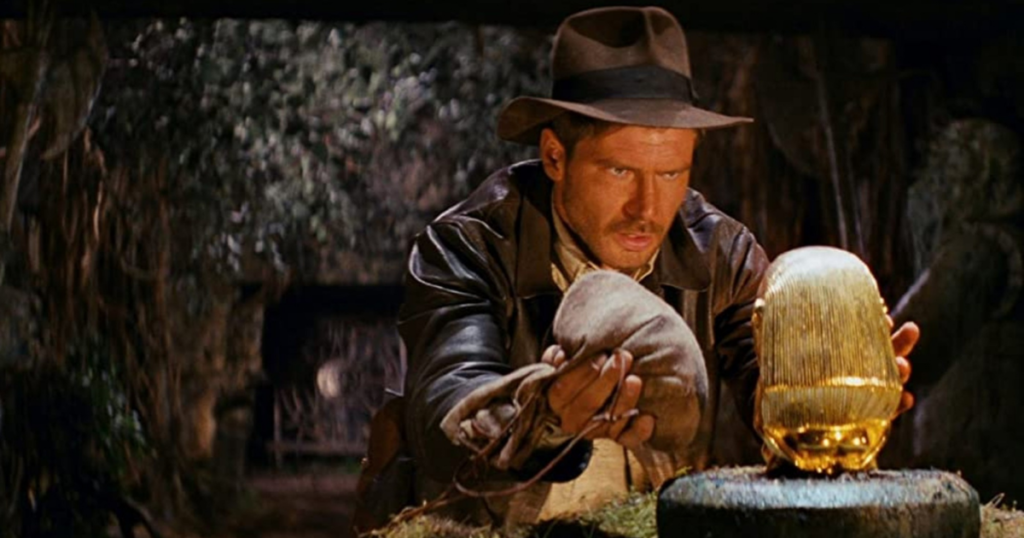 Visiting museums has always been a holy experience for me. Gazing upon ancient artifacts like the Rosetta Stone at the British Museum allows me to connect with its timeless appeal and significance to the thread of humanity.
Besides museums, movies offer glimpses into the ancient world. Immersing ourselves in them allows us to explore the intersection between real-world discovery and Hollywood fantasy.
Watching Indiana Jones don a leather jacket and fedora and get his bullwhip cracking to fight off ghoulish creatures and slithering snakes is a sensory treat for moviegoers.
Some artifacts used in the movie are authentic, including Mesopotamian jewelry and a cuneiform tablet showing the city of Nippur. Placing them in settings that resemble the environment of those eras makes it easier for us to understand what life was like.
But the question remains, what is it that makes the past stand out and significant enough to add to our archives and stir the minds of Hollywood scriptwriters? The answer is that it must have an established civilization.
Civilization describes a complex human society characterized by specific cultural and technological aspects. It has its roots in the Latin word "civitas" or "city". In the past, anthropologists used the term to differentiate between societies that they considered to be superior or advanced and those they found culturally inferior.
Given this biased and ethnocentric use of "civilizations," historians are now careful in defining and identifying human communities. Professor of prehistoric archeology, V. Gordon Childe, created this checklist for what constitutes a civilization:
Urban settlement (not nomadic)
Division of labor with full-time specialists
System of recording information
Interdependence of classes (craftsmen, clergy, peasants, rulers)
Ruling class exempt from labor
Monumental art and architecture
Religion or ideology
Food producers paying surpluses to rulers or a deity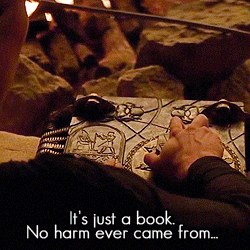 However, many societies do not meet all these criteria. For instance, the Incan Empire did not have a written language but still managed to leave behind a profusion of art and sophisticated architecture. That's why more criteria have been added to the framework, including:
Accumulated learning
Progress in art, science, and math
Frequent warfare and armies
Social stratification with elites at the top
Specialized trade
Surplus food
Lavish burial grounds and tombs for elites and royals
Population density
State systems
Understanding civilizations from this perspective makes it easier to recognize and classify the existing communities and what we can take away from the systems and cultures they created.
The rocky road to progress: how civilizations that thrived rise and fall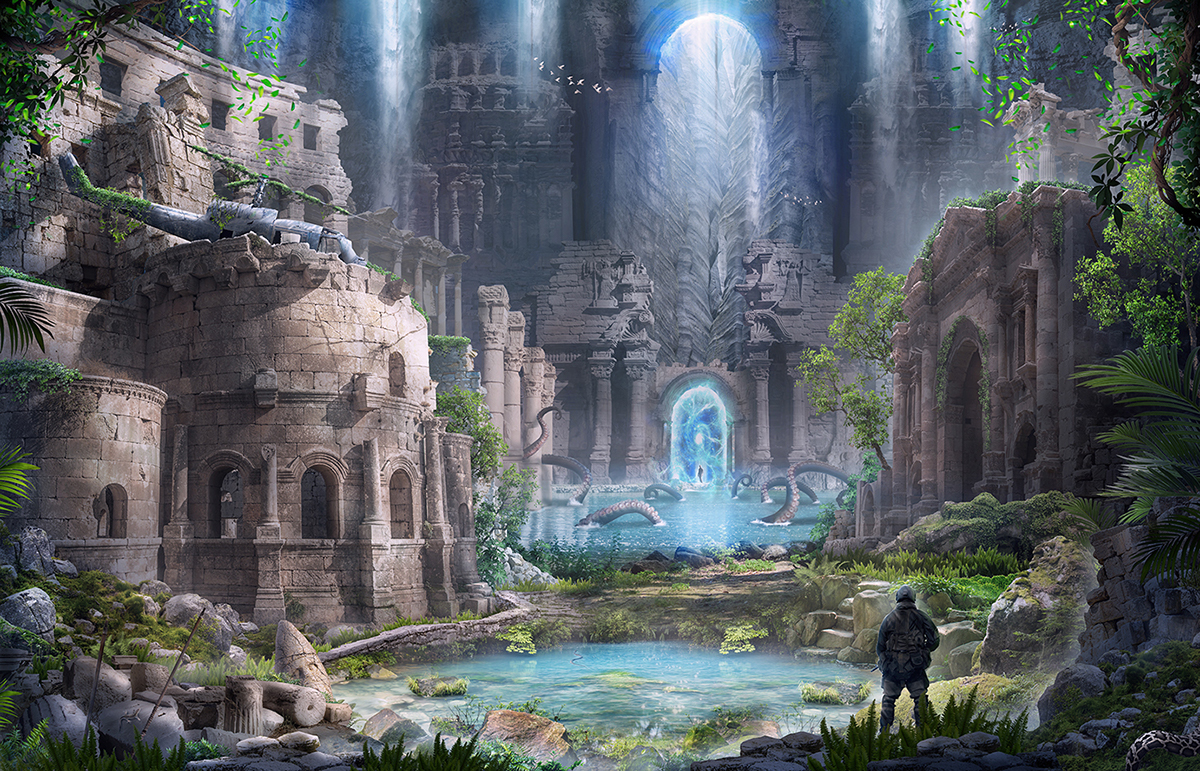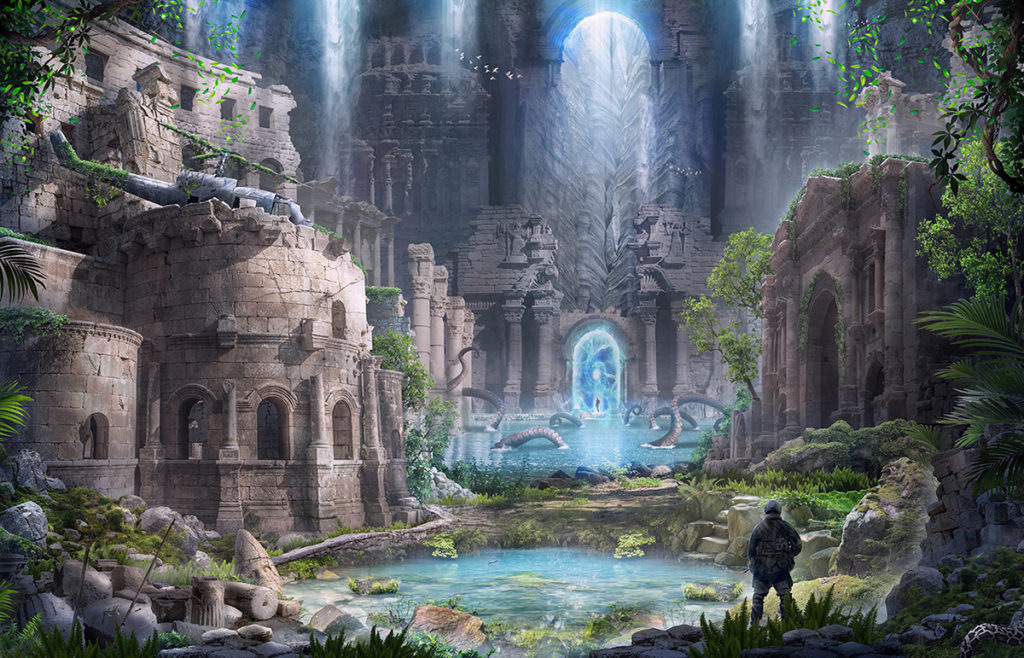 Modern society has the power to infiltrate our senses if we allow it. Whether it's the pinging of our cell phones or the daily grind of going to work, our time to reflect and appreciate how far we've come as a species has dramatically reduced.
The way our systems are structured gives us a form of myopia, making it easy to forget where many of our ideologies come from. In his book "Sapiens," author Yuval Noah Harari writes:
"Consumerism and nationalism work extra hours to make us imagine that millions of strangers belong to the same community as ourselves, that we have a common past, common interests and a common future. This isn't a lie. It's imagination."
Not only does this approach minimize the diverse communities that led to our progress over time, but it skews our views on the improvement and the value it offers us.
We can view progress as an incremental and cumulative process on a macro level, but when we zoom in, we'll see random fluctuations from the rise and fall of civilizations.
Four elements should be present for a civilization to thrive and stay stable over long stretches of time: trade, conflict (that led to positive outcomes), exploration, and innovation.
Three elements lead to the collapse of civilizations: external pressure (sustained warfare, foreign invasion), internal change (population shift, disease, weak trading relations), and environmental collapse (floods, droughts, volcanic eruptions).
While advances in technology, progress in science and medicine, and relatively stable governments protect us from most threats and give us leverage to further our interests, it does not make us immune to all hazards.
As the COVID-19 pandemic and the ramifications of climate change show us, our hubris can lead to our undoing if we ignore the warning signs.
Looking at ancient civilizations and what they did right can inspire us and offer us the foresight to fully utilize their knowledge and resources.
Ten ancient civilizations that thrived: what we can learn from them
Ancient societies varied in scope and complexity. They included small groups of hunters and gatherers, tribes of herders and farmers, chiefdoms, and agrarian civilizations. All this led to modern industrial nations and today's interconnected world.
The importance and significance of ancient civilizations that thrived shouldn't be based on size, duration, or how advanced it was, but on its overall contribution to humanity. Over the years, these ten ancient civilizations have been examples of great human cultures:
The Mesopotamian Civilization (5000 to 2000 B.C.E)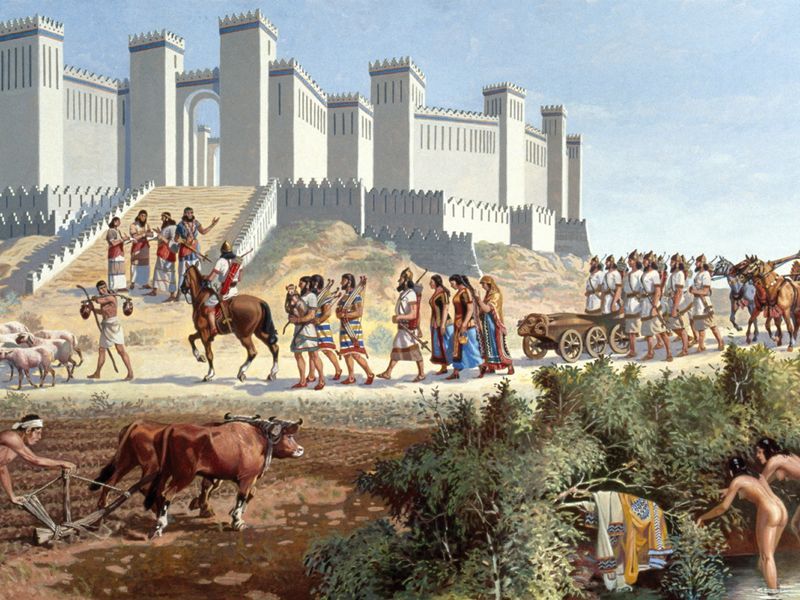 The Mesopotamian Civilization has been called the cradle of civilization because it was the birthplace of many valuable discoveries and inventions. The region included most of Kuwait, modern-day Iraq, and parts of Iran, Syria, Turkey, and Saudi Arabia. The major Mesopotamian civilizations are the Assyrian, Sumerian, Akkadian, and Babylonian.
Key people: Ur-Nammu, Sargon of Akkad, Hammurabi, Tiglath-Pileser I, Ashur-uballit I.
Contributions: Pottery, hydraulic engineering, the plow, the chariot, textile mills, metallurgy, sailboat, astrology, maps, urban civilization, cuneiform.
Indus Valley Civilization (3300 to 1300 B.C.E)
The Indus Valley Civilization is the earliest known urban culture on the Indian subcontinent. It extended along the Indus River in Afghanistan, Pakistan, and India. Around 80,000 people lived in the main cities of Harappa and Mohenjo-Daro. It's considered the most extensive among the three earliest civilizations (the other two being Ancient Egypt and Mesopotamia).
Contributions: Sanitation systems, seals, metallurgy, sculpture, pottery, buttons, shipyards, public baths, stadiums, shampoo.
Ancient Egypt (3100 – 30 B.C.E)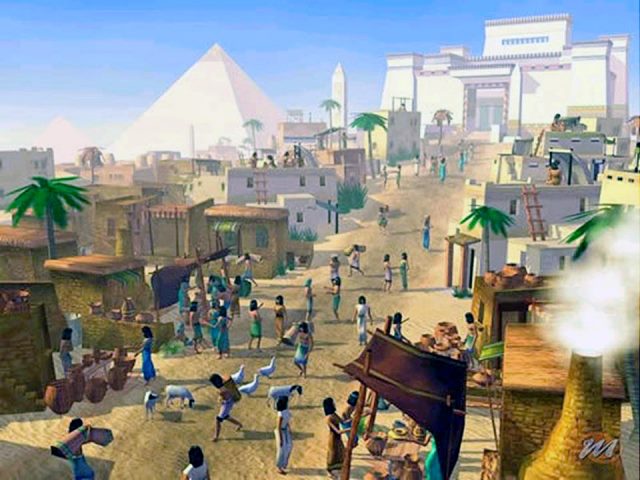 Ancient Egypt was a culturally rich civilization located near the Nile River. This majestic kingdom of pharaoh tombs, the pyramids, and the Sphinx has stood the test of time and still captures our imaginations. Ancient Egypt showed many signs of a sophisticated society, including their view on gender roles – men and women were legally viewed as equals.
Key people: Khufu, Hatshepsut, Amenhotep III, Akhenaten, Tutankhamun, Ramses II, Cleopatra.
Contributions: Writing, papyrus sheets, shipbuilding, accounting, the plough, medicine, metallurgy, geometry, toothpaste, black ink, irrigation, the calendar, wigs, cosmetics.
The Mayan Civilization (2000 B.C.E to 1546 A.D)
The Mayan civilization was a Mesoamerican culture covering the Southern parts of central Mexico and portions of Honduras, Belize, Guatemala, and El Salvador. They made significant advancements in astronomy, architecture, mathematics, and calendar keeping.
Key people: Jasaw Chan K'awiil, K'inich Janaab' Pakal I, Spearthrower Owl, Yax K'uk Mo', Chak Tok Ich'aak I, Apoxpalon, Uaxaclajuun Ub'aah K'awiil, Siyaj K'ak'.
Contributions: Mayan astronomy and calendar, elaborate temples, rubber, chocolate, and an advanced writing and language system.
Ancient China (1600 to 1046 B.C.E)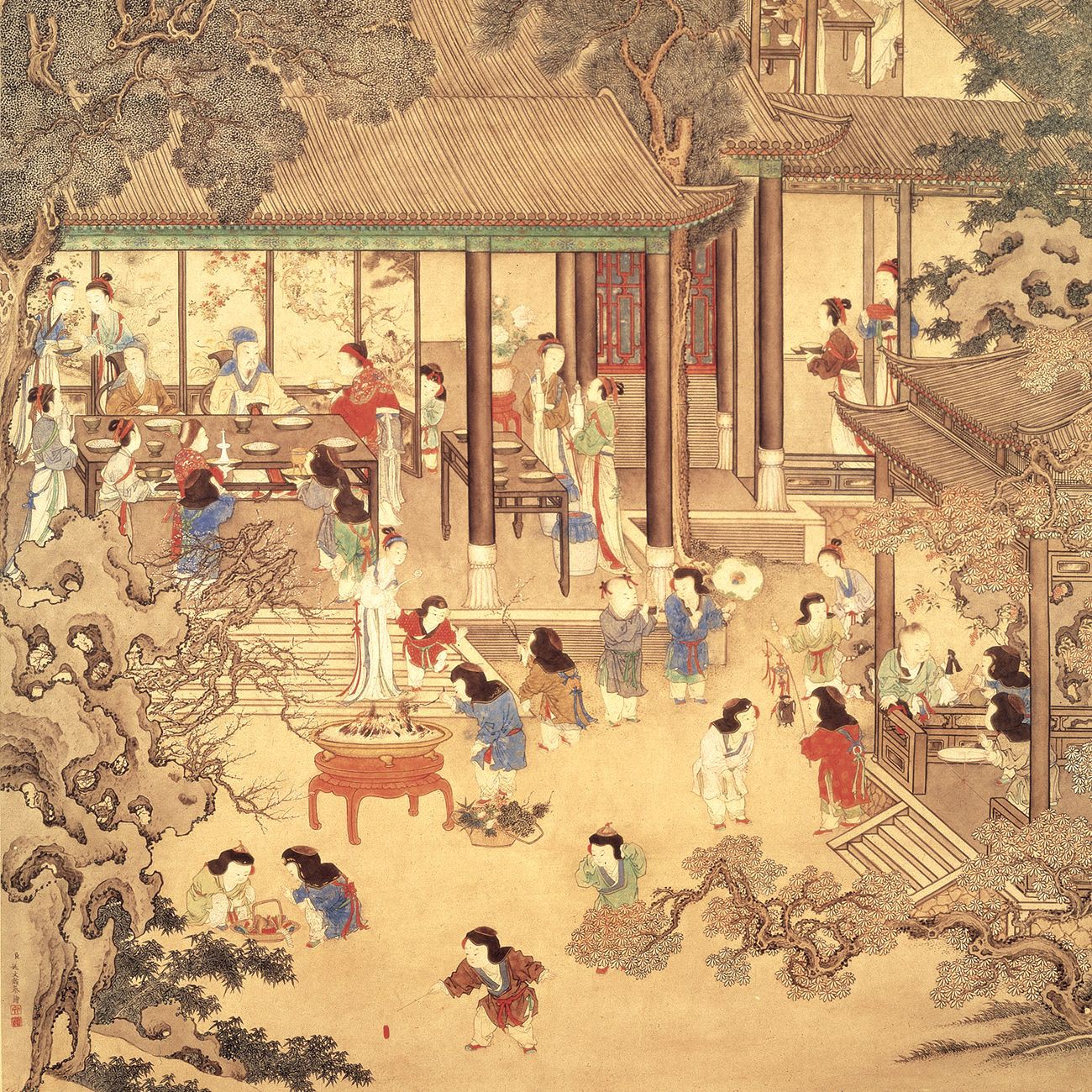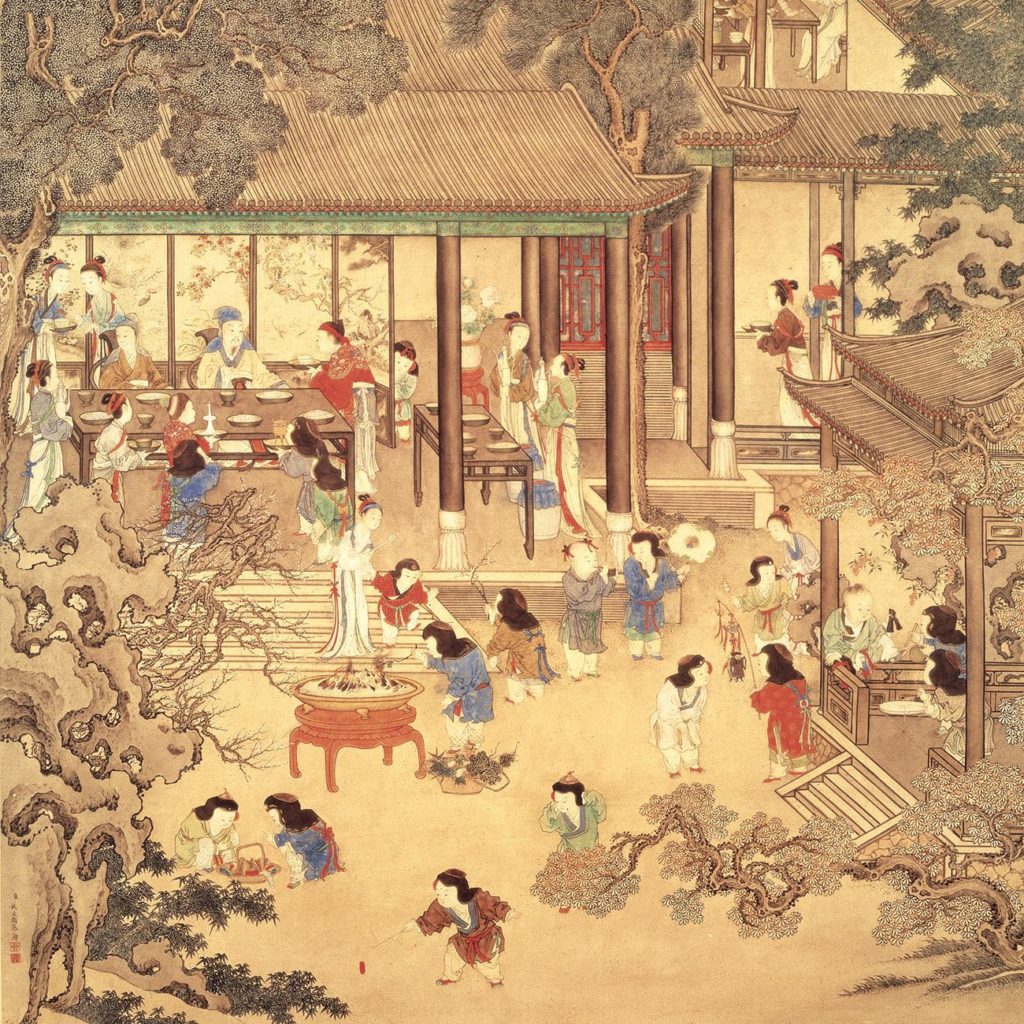 Ancient China is one of the world's oldest civilizations. Early farming settlements appeared near the Yellow River Valley in China as early as 5000 B.C.E and later grew into a centralized government. Several successive dynasties dominated the civilization, including well-known ones like the Shang, Zhou, and Han dynasties. Chinese culture flourished in several fields, including art and philosophy.
Key people: Sun Tzu, Confucius, Zhang Heng, Zu Chongzhi, Gan De, Li Si.
Contributions: Paper, printing, maritime compass, gunpowder, cannons, alcohol, the crossbow, kites, acupuncture, herbal medicine.
Ancient Greece (1200 – 323 B.C.E)
The Ancient Greek Civilization is probably one the most influential. This ancient empire stretched from today's Greece to Egypt and included the Hindu Kush mountains in Afghanistan. Greeks had a lot of prominent figures that we still know today from the fields of arts, science, philosophy, astronomy, and mathematics. Collectively, they left an indelible mark in history.
Key people: Alexander the Great, Socrates, Plato, Pericles, Aristotle, Pythagoras.
Contributions: Democracy, social and economic decision making, the Olympics, standardized medicine, the theater and drama, trial by jury, the alphabet, science, mathematics, mythology, architecture, the library.
Ancient Persia (Achaemenid Empire) (550 to 331 B.C.E)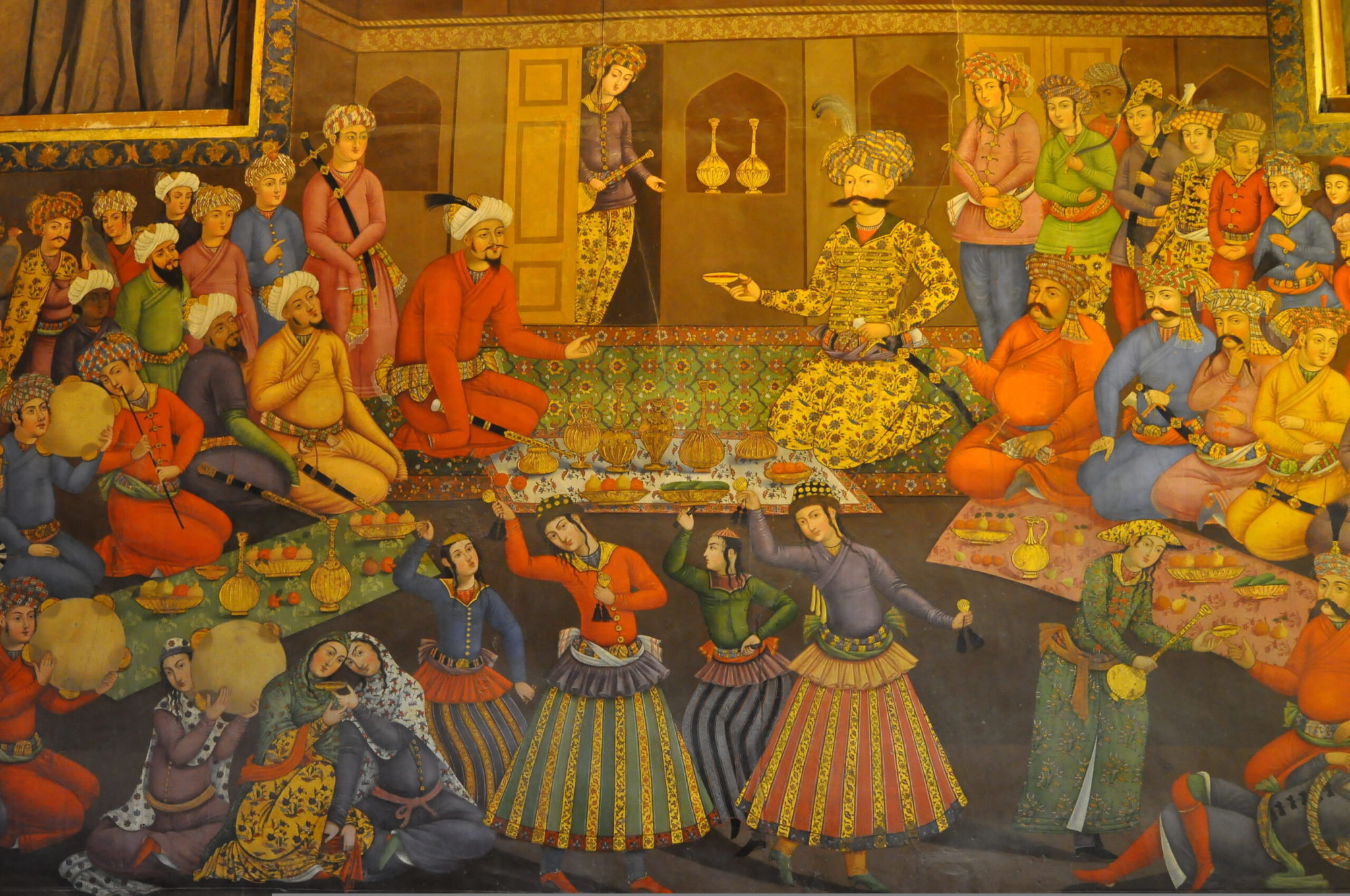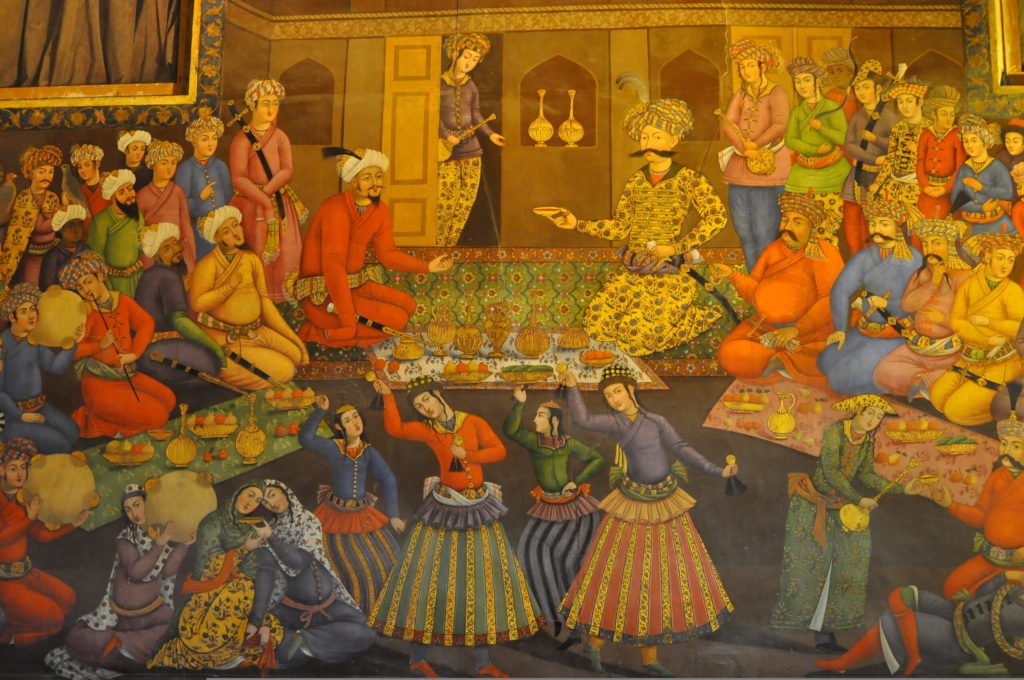 The Ancient Persian empire was one of the most powerful in the ancient world, known for its astute rules and military strength. It encompassed parts of modern-day Iran, Turkey, Egypt, and small areas of Pakistan and Afghanistan. The empire spanned several centuries and remained the global hub for science, art, culture, religion, and technology before the armies of Alexander the Great brought it down.
Key people: Cyrus the Great, Achaemenes, Cambyses II, Darius, Xerxes.
Contributions: Sulfuric acid, backgammon, the postal service, alphabets, the concept of human rights, water supply system, taxes, refrigeration, irrigation, windmills.
Ancient Rome (753 B.C.E – 476 A.D)
The Roman Empire had some of the greatest emperors in history, known for their keen sense of strategy and military prowess. This led to the rapid expansion of their civilization. Starting as a small, modest village on the banks of the Tiber, the Roman Empire expanded into one of history's largest civilizations in history. Not only were the Romans adept at warfare, but they excelled in architecture, economics, and several other fields. They were both technologically and aesthetically advanced.
Key people: Augustus, Julius Caesar, Marc Antony, Octavia, Hadrian, Livy, Virgil, Trajan.
Contributions: Concrete, sewage and plumbing, bound books, newspapers, roman numerals, aqueducts, early surgical tools, the postal system, roads and highways, the Julian calendar.
The Incan Civilization (1200 – 1572 A.D)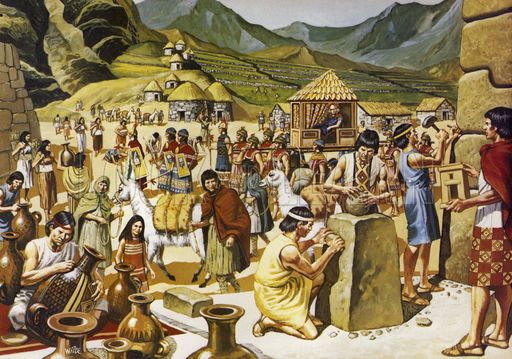 The Inca was the largest empire in pre-Columbian America, concentrated in Chile, Peru, and Ecuador. These sun god worshippers build many stone temples and monuments in its honor. Besides architecture, they excelled at agriculture (they grew close to 70 crop species) and created ancient road systems, including the Inca trail that leads to the renowned Machu Picchu.
Key people: Manco Capac, Sinchi Roca, Yahuar Huácac, Mayta Cápac, Inca Roca, Yupanqui Capac.
Contributions: Terrace farming, freeze-drying, rope suspension bridges, road systems, money and internal market economy, primitive brain surgery.
The Aztec Civilization (1300 to 1521 A.D)
The Aztec civilization was in the valley of present-day Mexico for about three centuries. The people lived in the three rival cities of Tenochtitlan, Texcoco, and Tlacopan and were advanced in architecture, agriculture, and art. Its early disappearance is a mystery that is often attributed to an epidemic of smallpox, internal strife, or the attack of Spanish forces.
Key people: Xicotencatl the Elder, Cuitláhuac, Cuauhtémoc, Malinche.
Contributions: Universal education, a complex calendar system, hieroglyphic writing, pyramids and temples, soccer, herbalism, floating gardens, artificial islands.
History is so much more than remembering key dates, events, people, and places. Learning about our ancestors can give us a defining sense of self. It gives us stories that help us understand where we fit in the grand scheme of things and where we're going as a society. When we appreciate the legacy we've inherited, we'll be inspired to leave our own footprints in the sands of time.
All my best on your journey,
Seline

Question for you: Which ancient civilizations that thrived do you find most interesting and why? What are the key things you can learn from their legacy?
Did you like this post? Sign up below, and I'll send you more awesome posts like this every week.
Get My Weekly Insights Via E-Mail And Receive A Free Copy Of My New E-Book!
'The Fast Track Guide to Turning Your Dreams into Reality'