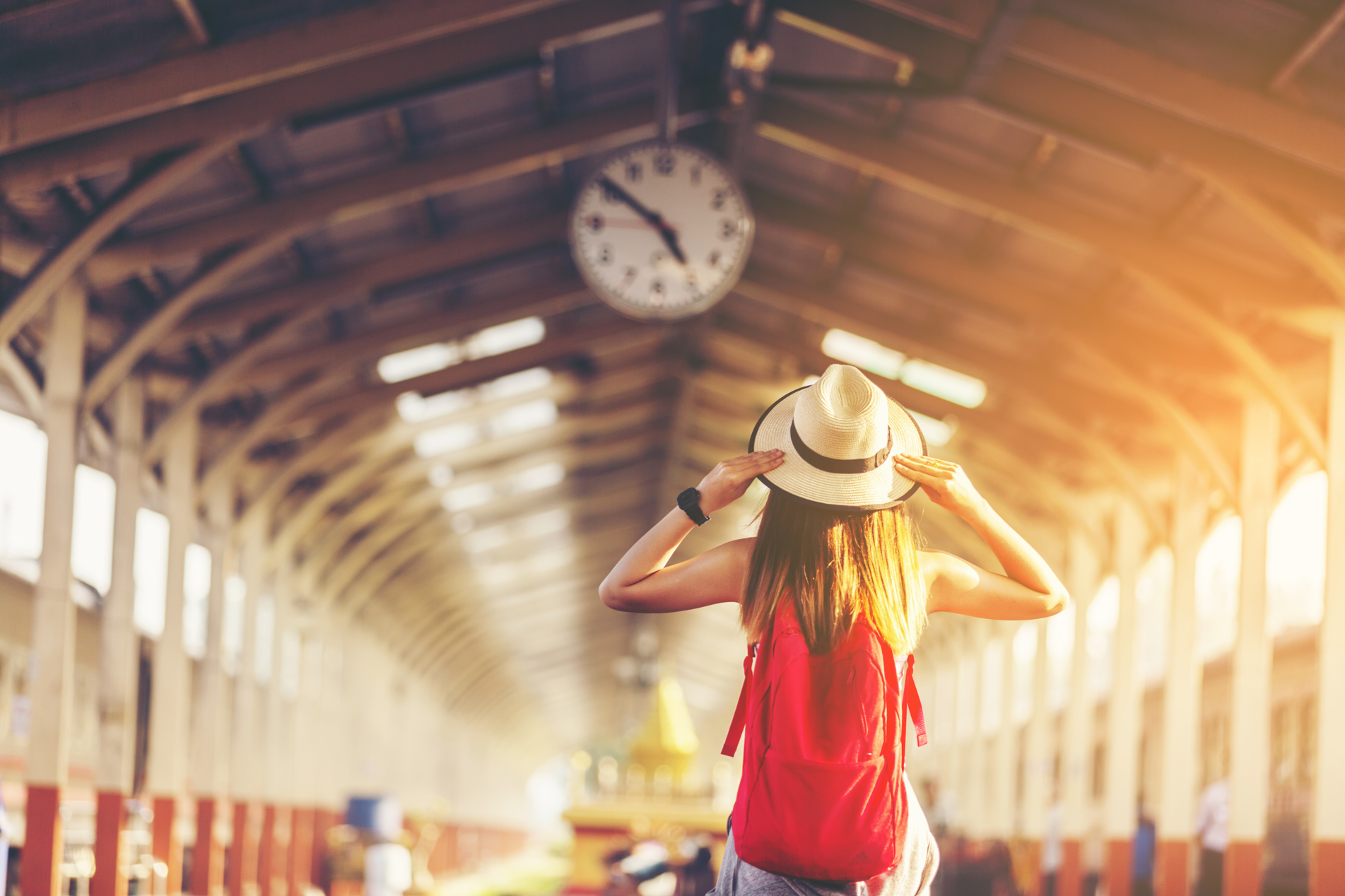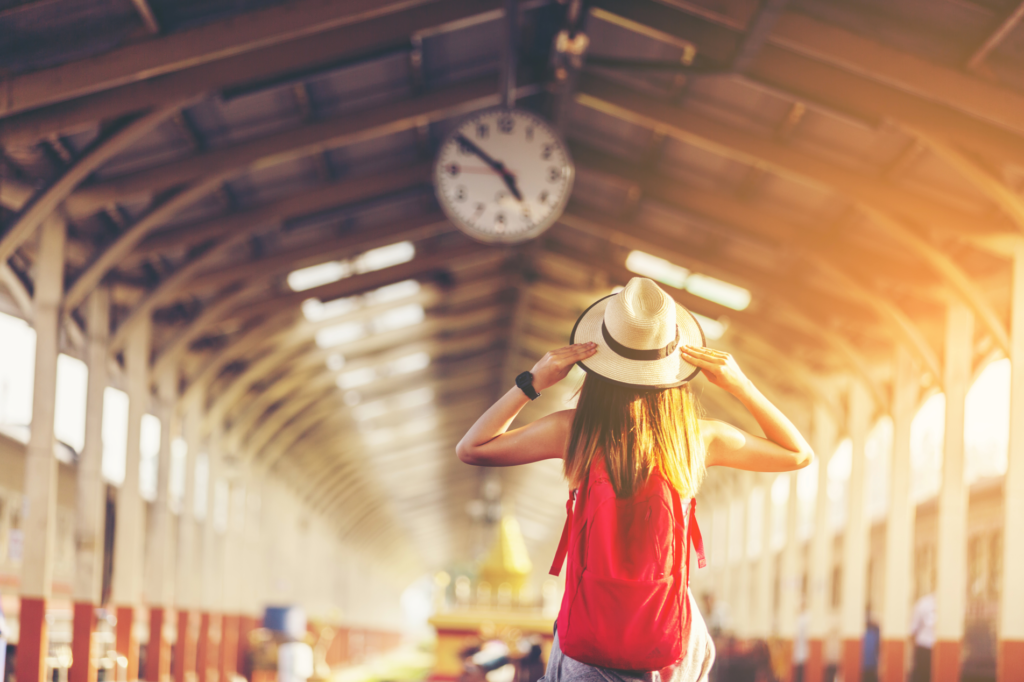 Right timing for success is about being at the right place at the right time. It's also about using your smarts and intuition to recognize when to make a move and when to wait until things are favorable. While it's possible to do things when the timing isn't perfect, you'll most likely have to work harder and face more resistance. Learn about the different cycles that impact timing and how you can plan your life based on the flow of energies. (Estimated reading time: 7 minutes)
---
"Success is simple. Do what's right, the right way, at the right time."

— Arnold Glasgow
---
In the quest for success, timing is everything. Most people underestimate the importance of recognizing when the time is right to make a move and when to wait until things are favorable.
While it's possible to do things when the timing isn't perfect, you'll most likely have to work harder and face more resistance. Like an airplane, you'll take off into, rather than with the wind. Having the support of the tailwind will make things a lot easier and yield better results.
On the subject of prioritizing based on timing, author Dan Millman says, "I learned that we can do anything, but we can't do everything… at least not at the same time. So think of your priorities, not in terms of what activities you do, but when you do them. Timing is everything."
Right timing is based on many factors, including nature's cycles, the cycles of a specific entity (business, economy, stock market, real estate market, etc.), our internal processes, and divine timing (a metaphysical belief that everything in your life happens at precisely the right moment).
Depending on what you're aiming for, familiarizing yourself with these cycles will give you a distinct advantage over others. You'll have the wherewithal to intuitively sense the flow of energies and align your actions accordingly.
Nature's cycles: keeping time with nature's clock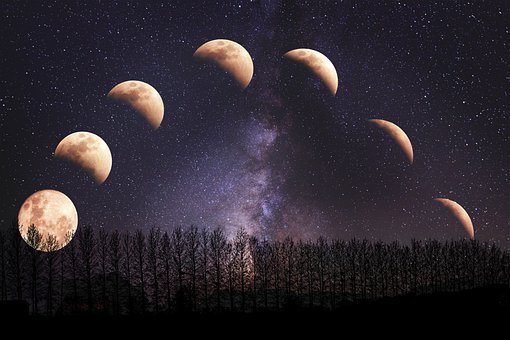 Everything in nature works in cycles – the seasons, day and night, the rise and fall of the tides, and the rotation of celestial objects (e.g., stars, moon, planets, asteroids, comets). We are part of the Universe, and hence, not separate from these forces.
By seeing that we're connected to the world around us, we can tap into these forces to guide us in understanding the transitions and timing of events that occur in our lives.
Before there were sophisticated timekeeping devices, the seasons and cycles of nature were an inherent part of early civilizations. Moon cycles were particularly favored in agricultural societies and were observed, celebrated, and worshipped.
Ancient Egyptians organized their calendar based on a 29.5-day lunar cycle to ensure a successful harvest. There were three seasons in the Egyptian calendar:
Akhet (The season of Inundation): Heavy summer rains in the highlands of Ethiopia each year would cause flooding that covered the farmland by up to two meters in water.
Peret (The season of Emergence): The flood water receded and left a thick, dark, fertile mud behind. It was a favorable time for farmers to plant seeds.
Shemu (The season of Harvest): Farmers harvested the food they planted during Peret and collected seeds to plant the following year.
We can use the moon cycle to till, plant, and harvest our projects. Plan your actions based on these phases of the moon to ensure the right timing for success:
New moon: start new endeavors and clarify intentions.
The first quarter moon: create, build, test, and put in the necessary work.
Full moon: celebrate your efforts and learn lessons as your plans come to fruition.
Third-quarter moon: as the moon wanes, look at what's not working and release it.
Sometimes, the 28-day cycle may not be enough to see your intentions materialize. In such cases, following the cycle of the four seasons might be a better framework to use.
Syncing with the cycles of nature will give you the extra support you need. Take a page from the ways of our ancestors to experience the bounty that they reveled in.
Timing our lives: doing the right thing during the right decade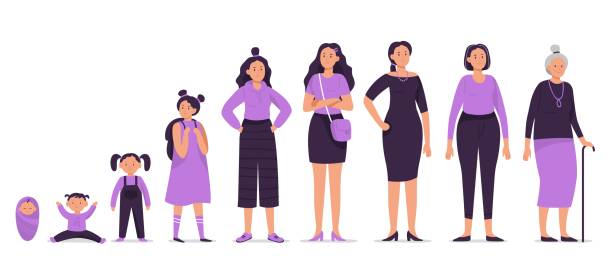 Our age often determines the right time. Our passage of time takes us from newborns to teenagers, into adolescence, middle age, and ends with our elderly years. When we respect this cycle, our timeline harmonizes with the wheel of life.
We're encouraged to explore, experiment, and test the waters when we're younger. By the time we're in our late 20s to mid-30s, we should have an idea of the direction of our lives and where we want to put our energies. The next stage is all about solidifying our paths, and towards the end of our journeys, we reflect and share our wisdom with the youth.
Following rites of passage makes things a lot easier because you're aligning yourself with the human life cycle. Not doing so means that you'll have to work harder to catch up.
I've seen it play out in my own life. I tended to rush into things in the past without considering how much time it would cost me. By investing in the wrong projects and people in my prime years, I missed out on opportunities that could have been a better fit for me.
In looking back, I can see how crucial early adulthood is when it comes to laying the foundation for long-term plans, whether that's in your personal or professional life. That's why clinical psychologist, Dr. Meg Jay, calls the 20s "the most important decade of your life."
In her book, "The Defining Decade: Why Your Twenties Matter," she writes, "80 percent of life's most defining moments happen by age 35. We know that 70 percent of lifetime wage growth happens in the first ten years of a career."
The bottom line is that everything that we do and don't do during that decade can have an enormous impact across generations. According to Dr. Jay, it becomes more challenging to reinvent yourself once you're in your 30s and 40s.
If you're like me (someone who didn't fully utilize their 20s), know that the lessons you learned from your mistakes are your saving grace. You can use them as a springboard to catch up later in life and find the right timing for success.
The Universe's timing: trusting in divine timing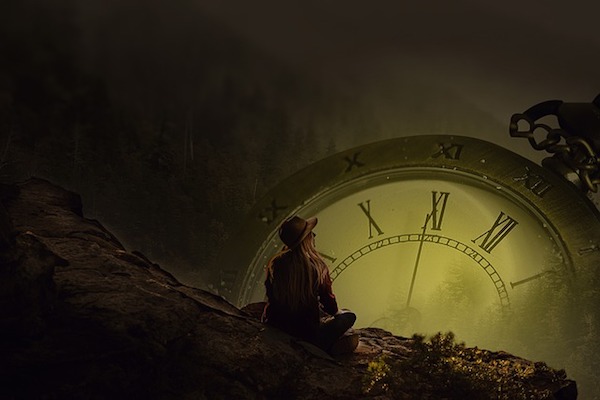 New Ager's and those in spiritual circles believe in a concept called divine timing – that everything in your life happens precisely at the right time.
Divine timing states that benevolent forces are working in your favor to ensure that the right people and opportunities enter your life when you are ready for them. Challenges you face are timed and only befall you when you can handle them.
This is a comforting perspective, especially if events in your life aren't going according to plan. We have an inner sense of trust that everything will eventually work out no matter what pitfalls we face.
Because the Universe has a high-level perspective, it is better positioned than our egos to determine when, and if things manifest in our lives. It may slow us down or delay outcomes when a period of adjustment is needed for the most beneficial outcome. As the saying goes, "God's delays are not God's denial."
We become co-creators with these energies when we do our part and are proactive, stay the course, have faith in the process, remain open, and surrender all expectations of the outcome.
Why timing matters: the four outcomes of planned action based on time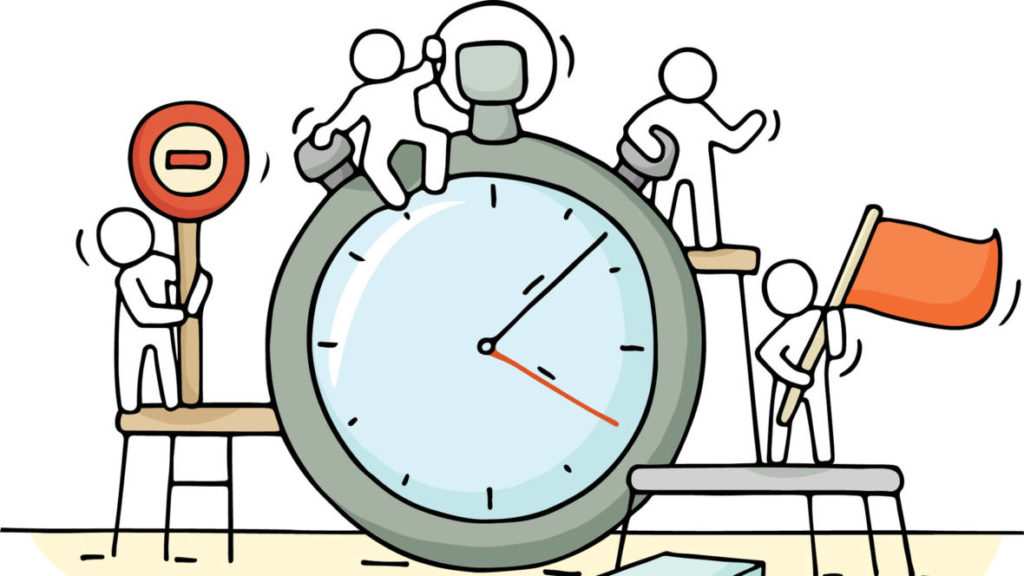 The right timing is a crucial aspect of business. For instance, launching a product when there's a more significant demand will result in larger profits. That's why ice cream stands make more money in the summer, and coffee shops sell more hot drinks in the colder months.
In his book, "21 Irrefutable Laws of Leadership," John Maxwell writes that every time you make a move, there are four possible outcomes:
The wrong action at the wrong time leads to disaster.
The right action at the wrong time results in resistance.
The wrong action at the right time is a mistake.
The right action at the right time leads to success.
When strategizing, you want to make the right choices at the right time to boost your chances of success. Keep these pointers in mind when deciding the best time to act:
1. Pay attention to trends and patterns: Your timing should take your environment's current trends and paradigms into account. Take note of the relevant trends, which can be economic, industrial, social, or political and let that be part of your decision.
2. Get information: Study all the pertinent factors in your decision. You may need to read books and articles and consult with experts to get all the data required to make informed choices. If you're open to metaphysical tools, talk with an astrologer to find out the best times for you to act based on your horoscope.
3. Calculate the odds: There are no guarantees that you will hit the perfect time, but you can always improve your odds by basing your decision on the information you've gathered.
4. Listen to your gut feeling: No decision is purely logical. We're emotional beings with the capacity to feel and somehow know things without conscious reasoning. If you get an inkling about timing your actions, pay attention to it.
5. Stay flexible: The realization of your dreams won't follow a straight timeline – there will be detours, backsteps, and setbacks. You'll need to be flexible and open to changing directions to stay on course.
6. Take the long view: Sometimes, things take a while to materialize. Just because it's not happening now does not mean that it will never happen. When we take the long view, we resist acting impulsively or giving up, and remain patient during the process.
7. Be prepared: Anticipate any changes in trends and stay alert to the undercurrents beneath the surface. Based on this, you'll know when to keep a low profile and wait, and when it's the right time to act and move forward.
Just like a surfer learning to read and anticipate waves, we need to build our capacity to understand the waves of time. And just like the surfer who gets better by spending time in the ocean, we'll get better at timing as we gain more experience immersing ourselves in the ebbs and flows of life.
All my best on your journey,
Seline

Question for you: What role has the right timing played in your life? Can you think of an experience that turned out favorably because you timed it correctly?
Did you like this post? Sign up below, and I'll send you more awesome posts like this every week.
Get My Weekly Insights Via E-Mail And Receive A Free Copy Of My New E-Book!
'The Fast Track Guide to Turning Your Dreams into Reality'