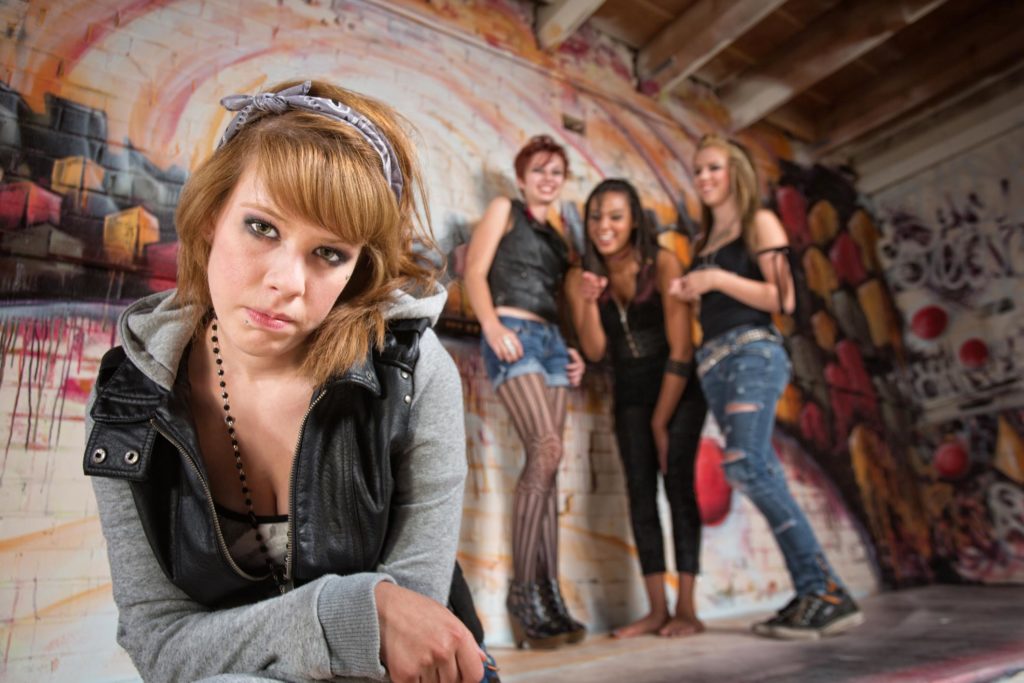 When we stereotype someone we're refusing to see them as a person, and embrace their differences. While stereotypes might offer a convenient way to size someone up, it can hurt others and limit our perspective. This post reveals why stereotypes are harmful and destructive and how you can do to move away from using them. (Estimated reading time: 5 minutes)
"A stereotype may be negative or positive, but even positive stereotypes present two problems: They are clichés, and they present a human being as far more simple and uniform than any human being actually is."

— Nancy Kress
---
All teenagers are rebels.
Goths wear black clothes and are outcasts.
All blonds are unintelligent.
Women can't drive as well as men.
All Asians are good at math.
The list of stereotypes that exist can go on and on. Everyone is subject to them. There's just no escaping these insidious labels which float around in the collective social consciousness.
But, why resort to stereotyping in the first place? The answer is simple; it's because it's a way of sorting through the incredible diversity in our world.
There are so many ways we can define ourselves – through gender, nationality, age, race, fashion style, profession, etc. Stereotypes provide a mental shortcut that allows for snap assessments of people from a variety of backgrounds, even if we have no personal experience with that type of person. At first glance, stereotypes simplify things and save time.
Stereotypes are similar to prejudices in that they're based on prior assumptions, old stories, and the narrative history of a particular social group or individual type. And just like prejudices, stereotypes are harmful and destructive.
However, oversimplifying of a person's or group's identity can lead to premature judgments and unfounded bias. It promotes close-mindedness and prevents us from accepting differences in others.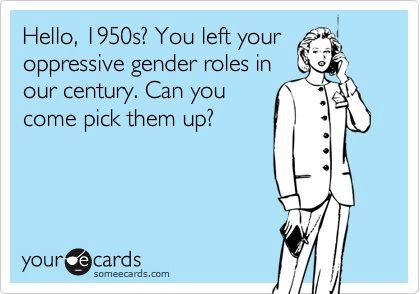 Like everything else in life, stereotypes are learned. We see them all around us. They are used regularly and spread through stand-up comedy routines, TV shows, movies, books, and pop culture. To most people, these humorous portrayals may seem innocuous, but studies have shown that they can have a damaging effect on those who find themselves the subject.
In a social experiment conducted by New York University in 2016, participants were asked to identify the gender, race and emotion of faces that they were seeing. Scientists found that there was a direct correlation between the participant's answers and common stereotypes.
For example, participants were more likely to consider a black face as an angry one, even if that emotion was not displayed. On the other hand, when they saw East Asian faces, the participants viewed them as happier.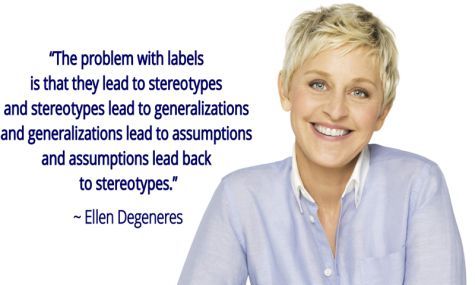 Experiments like this one clearly indicate the powerful influence that stereotypes have on our psyche and how it could potentially lead to unjust and cruel behaviors like hate crimes and discrimination in the workplace.
When we reduce someone to a 'type' and objectify them, we dishonor them by refusing to embrace them as a person, before we consider their differences. This is why stereotypes are harmful.
As someone who's been stereotyped based on my appearance, age, and ethnicity, I know how annoying and demoralizing it can be. I've been guilty of stereotyping others as well.
After doing some self-observation, I noticed that I stereotype others for two reasons: I don't really want to get to know the person or I'm protecting my ego from admitting that my assumptions were wrong.
Whenever I feel blocked, I remind myself that we're so much more than our labels and the persona that society slaps on us. We are a soul with a unique essence and qualities that define our persona.
We can only witness that in others if we're willing to let go of our presuppositions and take in the magnificence those who cross our path.
Here are four reasons why stereotypes are harmful and destructive and how you can move away from them:
1. It puts us in a judgmental mindset: Stereotypes, especially the negative kind, put us into a negative frame of mind. Like a wall, it blocks us from seeing the goodness in others because we get attached to an idea of a person or group and refuse to deviate from it. The discrimination and mistreatment of others occurs when we fail to understand them and see things from their point of view. The truth is that we're all complex beings with layers to our personality. We have been shaped by our basic, innate traits and our past experiences. When we label someone, we choose to remain ignorant to the possibility that there is a lot more to them than the common stereotypes.
2. We undermine the potential of others: Research has repeatedly proven that performance, and behavior in general, is greatly affected by what others think of you. When you subscribe to a certain stereotype, you're essentially projecting your expectations onto others, something that most people are quick to pick up on. For example, if a teacher assumes that a student is academically incompetent based on a shy and quiet demeanor, it will show up in the teacher's mannerisms. The shy student, if not self-aware and confident, will most likely live up to the labels given by the teacher because she will sense that the teacher does not believe in her.
3. It prevents us from bonding over the commonalities we share: Intimacy between two people can only develop if both parties are open to it. When we stereotype others, we prevent any chance of this happening because we don't allow them to reveal their authentic self. After meeting people from different corners of the globe and from all kinds of backgrounds, I can guarantee that we all share enough commonality that could lead to friendship, or at least an interesting discussion. You only have to be willing to remove any preconceived notions and be curious. Ask questions and really listen without any expectations.
4. Fear-based thoughts isolate and hurt us: The sad irony is that stereotyping ends up hurting the one who focuses on them the most, because unpleasant thoughts will shroud them in a cloud of fear, anger, and isolation. It induces an 'us versus them' mentality which separates them from others. They miss out on the potential to meet some wonderful people who could enhance their lives. Stereotyping will also trigger past issues and the shadow traits within us, and if we fail to address them, they will fester in our minds, hearts, and spirits.
In a world where borders are dissolving, we have the freedom to mingle with those from all walks of life. We're moving into a time where putting people into boxes based on outdated stereotypes is primitive. As we enter this new era, we should focus on creating a safe space for our peers so that they feel comfortable enough to open up and befriend us.
All my best on your journey,
Seline

Question: Do you believe that stereotypes are harmful and destructive? Have you stereotyped others in the past, or have others stereotyped you?
Did you like this post? Sign up below and I'll send you more awesome posts like this every week.
Get My Weekly Insights Via E-Mail And Receive A Free Copy Of My New E-Book!
'The Fast Track Guide to Turning Your Dreams into Reality'