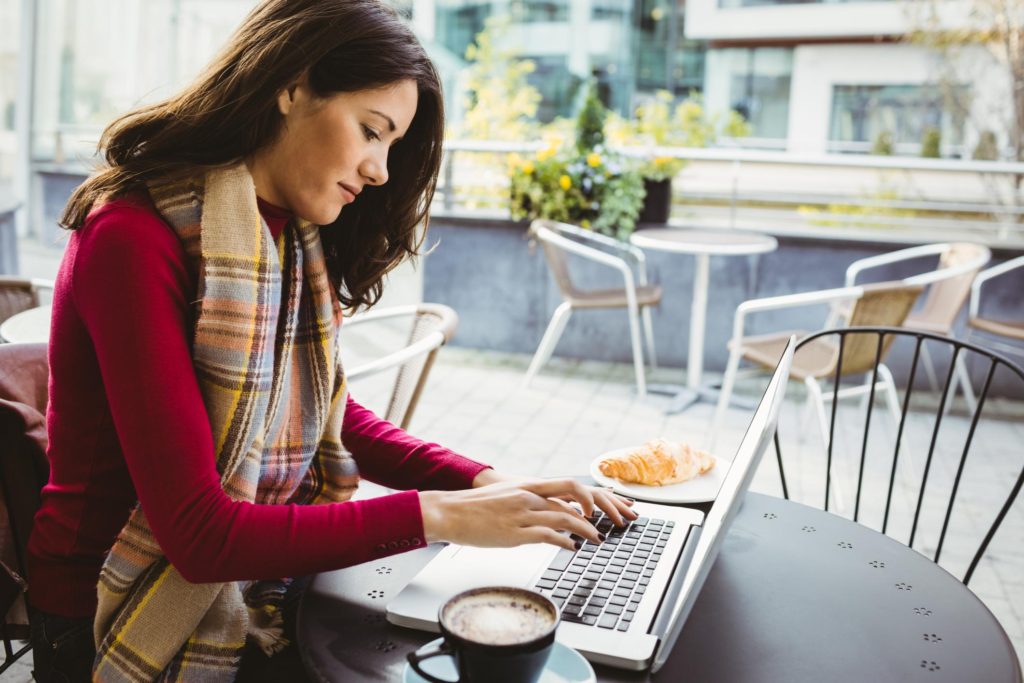 "Great creative minds think like artists but work like accountants." – David Brooks
What do Einstein, Steve Jobs, Leonardo Da Vinci and Bill Gates have in common?
They were all deep thinkers.
Not many people are aware that these visionaries had to spend hours of their life intensely engaged in their labor to come up with the theories, inventions and breakthroughs that they are most famous for.
No doubt, they had exceptional talent in their respective fields, but it could only be expressed after years of hard work and painstaking effort to get it right. Unlike the rest, they often isolated themselves to carve out the time and space to figure things out independently and learn things on their own.
Throughout his career, Microsoft founder Bill Gates maintained an unshakable concentration that made him a master at the art of deep work. His partner, Paul Allen, said that he would often find Gates dozing off while he was in the middle of working on a line code, with his nose touching the keyboard. After napping for an hour or two, he'd open his eyes, squint a few times, and resume exactly where he left off.
Gates himself said that 20 years ago, he would stay in the office for days at a time and not think twice about it. At one point, a new secretary thought that he was unconscious when she found him in the office on a Monday morning, sprawled out on the floor. It turns out he had been up all weekend working.
All that hard work eventually paid off for Gates in a big way. His tremendous success exemplifies the importance of committing to a task that we're invested in. It also proves that any project that involves creative or critical thinking entails proficiency in engaging in deep work.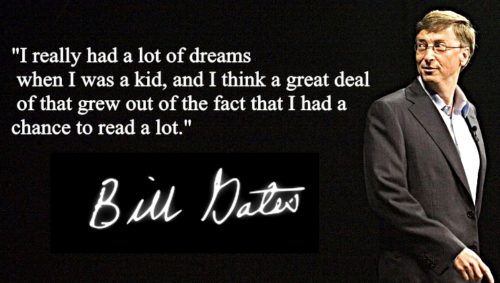 Yet committing to deep work is a formidable challenge, given the current state of the world. Our environment is full of distractions, with so many demands and people trying to take away our time and energy. The busy pace of a life and our daily duties pull us in multiple directions, making it difficult for us to create the time for digging deep into the interests that we would like to study.
Modern technology, such as instant messaging, social media, emails, and working in open space office settings, are not conducive to promoting a distraction-free environment in which we can fully immerse ourselves in our work and get into a deep thinking mode and creative thought process.
Experts say that we need to have a clear and focused mind if we are to push our cognitive limits to their highest potential and create work that's original, and which can't be replicated in the world. We would have to spend hours of deliberate effort and focused attention on a subject if we are to achieve mastery in our craft. The following equation, created by Cal Newport, author of Deep Work, sums up this theory:
High-Quality work produced = (time spent) x (Intensity of Focus)
High quality work can only be produced when it's based on subjects that we're passionate about. Without passion, it's difficult to muster up the strength and tenacity to dive into the intricacies of a topic and face any snafus without giving up. These passion projects can induce an optimal working state, known as flow, in which you'll remain on a cruising altitude of focus while engaged in deep work.
Why is deep work so important? Because it's the only way to create great value in the world. If you want to produce work that is distinct and revolutionary, it has to come from within the deep recesses of your mind. The ability to do this is so rare nowadays, which is why innovators and creative geniuses gain so much popularity and financial gains (think Steve Jobs!).
It's been proven that most of us are making use of only a small part of our mental resources. We can tap into our mind's vast potential by activating its power during deep work sessions. Here are some guidelines on how you can get totally immersed in cognitively demanding tasks on a regular basis:
Schedule regular "deep work sessions": Make it a point to integrate the deep work habit into your schedule through daily rituals. Research has shown that shorter sessions of 1-3 hours are more effective than longer stretches of time. These short, intensive work spurts allow you to be totally engrossed in a task because it stays within the limits of the average person's attention span. During this time period, it's important to focus on getting results and being as productive as possible. I personally prefer to schedule my deep work sessions in the early morning, but if you consider yourself a "night person", you can schedule your deep work time in the evenings or even later in the night and be just as productive.
Get rid of all distractions: During these "deep work sessions", there has to be a complete cut off from all potential sources of distractions. That means keeping your phone away, not checking your e-mail or Facebook, or watching TV. Shut your door while you work and let people at your office or home know that you require a quiet environment that is free of distractions and allows you to concentrate on your task at hand. If there is a need to collaborate, consult or speak with others about your project, make sure that you schedule separate time for that so that it does not bleed into your deep work sessions.
Choose the right environment: Your choice for the optimal environment to work in is a matter of personal preference. Some like to work in a familiar and controlled environment such as their office or their home, while others like to work in mildly stimulating environments such as cafés and parks. For example, J. K. Rowling wrote Harry Potter in a cafe in Edinburgh, while Einstein found his office in New Jersey to be an ideal space. Pick a spot where you can get your best work done without losing focus.
Stay healthy: A productive mind requires a healthy body. Our lifestyle, which comprises of our diet, how active we are, and how much sleep we get, directly affects our capacity to think and create. When we are tired, lethargic or sick, the mind cannot function at its best. In addition to taking care of our overall wellbeing, we can instantly shift our thoughts and feelings by altering our physiology. This notion was popularized by Tony Robbins, who believes that by just moving our body and changing our posture, we can change our state of mind almost immediately. You can learn more about this theory here.
Believe in your work and mission: Without a strong "why" about the work that you're doing, it'll feel meaningless and lack a sense of purpose. Before you begin to engage in deep work sessions, be very clear about your intention and how the work that you're doing is connected to your values and the bigger vision for your life. Ask yourself why it's important for you to achieve your outcome and what it would mean to you, your family and community. When you wholeheartedly believe in what you're doing, your deep work sessions will have a strong and sturdy foundation that will stand the test of time.
When you begin to engage in deep work, you'll find that your biggest breakthrough will occur when you realize that true wealth and personal glory is not something that can be found in the external world.
You'll discover instead that all the treasures and gems that you seek are lying within you, waiting to be discovered and harnessed to create a better tomorrow for you and everyone else on the planet.
All my best on your journey,
Seline

Question for you: How do you think committing to deep work sessions will change your productivity and the results from your efforts? Do you believe that deep work is how one can become a genius?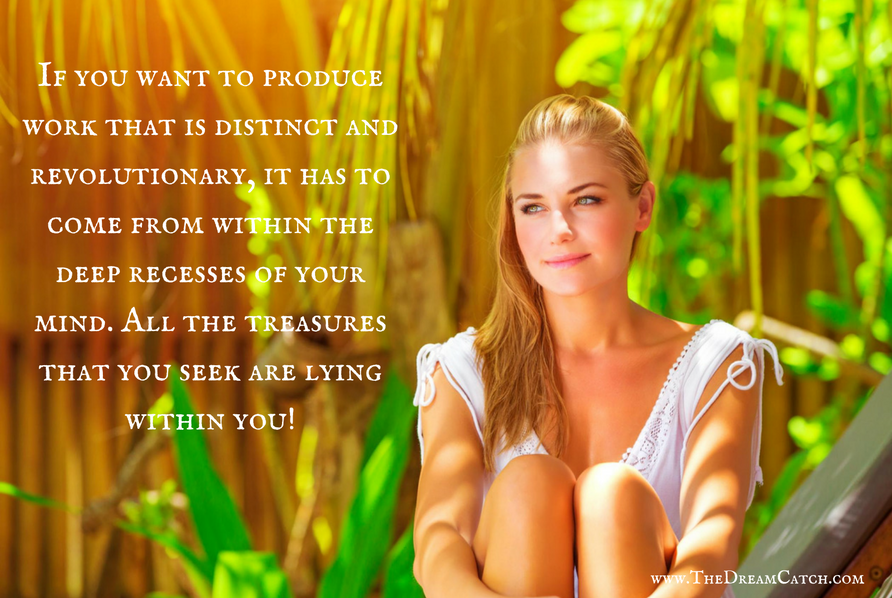 Did you like this post? Sign up below and I'll send you more awesome posts like this one every week.