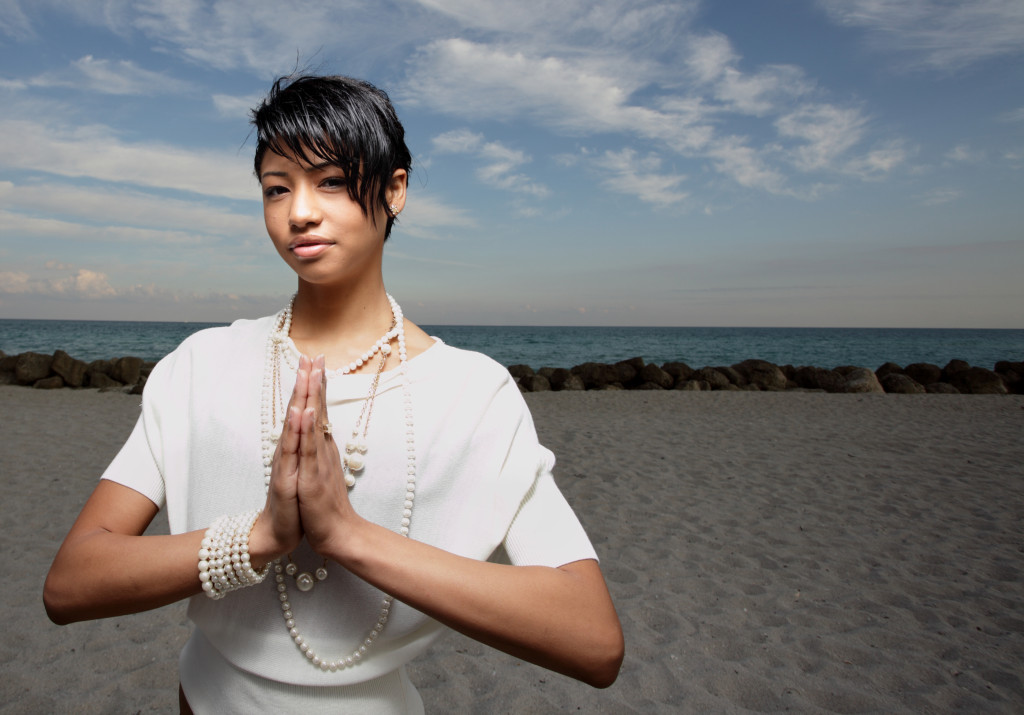 "Humility is the ability to give up your pride and still retain your dignity"
Have you ever been around people who just love to brag about themselves and their accomplishments?
I've certainly encountered a few during my lifetime.
One person that stood out amongst all the bad eggs that I've met is a girl named Susan. I first met Susan at a friend's party where we instantly hit it off. Her charming demeanor and impeccable taste made her an engaging conversationalist. After our brief exchange, we agreed to meet for coffee the next week.
Over the course of those following weeks, I learned that Susan was going through a rough patch in her personal life and that she needed the support of a friend to help her get through it. Not only did I willingly take on that role but I decided to go a step further and set her up on a date with a good friend of mine. Both of them seemed sweet, affable and eligible so it seemed like it would be a good match.
My friend Ryan was a smart and good looking guy who came from modest but independent means. Susan, on the other hand, was your classic "uptown girl" who came from old money. Both of them were instantly attracted to each other and went on to date for a couple of months (much to my delight), until the day Ryan expressed his interest in taking their relationship to the next level.


Susan, with an uncharacteristic ice-queen demeanor retorted, "I'm sorry, it's been fun hanging out with you but you're not good enough for me. Can't you see… I'm rich, beautiful and smart. I think that I deserve better." Those piercing words revealed a darker and well-hidden side of Susan's personality that shocked us all. Although I had seen glimpses of it in my interactions with her, I chose to ignore it.
When Ryan despondently relayed the details of his conversation with Susan, I was filled with a mélange of emotions, mostly embarrassment and rage. Embarrassment because I turned a blind eye to all the red flags, and rage because of Susan's insensivity and tactlessness in dealing with my dear friend's feelings. I only hoped that Ryan had the fortitude to protect his heart against Susan's acerbic words.
Word spread quickly about Susan's behavior in our social circles and people slowly started distancing themselves from her until she was left with a few fair-weather friends who only liked her because of her money. She is still single till this day, waiting for her Prince Charming to whisk her away into the sunset.
The sad reality is that people like Susan are all too common in today's egocentric world, where almost everyone is clamoring for attention. While self-promotion is a necessary requisite in our competitive and over-populated world, we should be aware that there is a fine line that exists between arrogance and being genuinely confident. Knowing this crucial difference will instill a sense of humility within us.
Humility has been a mainstay throughout our history, particularly when religion was a dominant force in society. It is virtue that is espoused by every religion and was practiced with reverence by devotees in the past. It has only recently faded away as our world became more secular and the focus on the Self has taken center stage.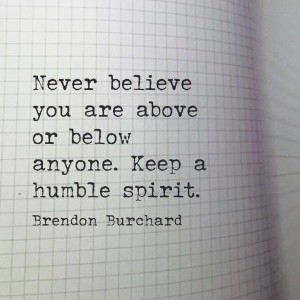 The shadow side of this potentially progressive trend is that people have forgotten how to exercise modesty and sincerity when presenting themselves to others. We have forgotten the graceful mannerisms and class that comes with selectively choosing what we share with others about ourselves.
Humility is not about holding back or being passive. It's about having the emotional maturity and discernment to know when and how to disclose personal information in the most respectful and appropriate way possible. It's also about having an understanding of both our strengths and weaknesses, thereby preventing a sense of grandiosity and self-importance from dominating our consciousness.
Today, humility is an art that is demonstrated by only the most confident and self-assured people. These poised individuals, who come from all walks of life, embody this virtuous trait because they are instinctively aware of its many potent benefits, of which I have listed a few below:
You'll have a likable personality that will attract the right people: People who are aware of their own strengths and don't feel the need to blow their own horn have a graceful and attractive demeanor that draws people towards them. They tend to be the best communicators because they are great listeners and they focus on making others feel special. They realize that their success will speak for itself and that there is no need to unduly bombard people with a litany of their accomplishments unless the situation calls for it (like a job interview). They prefer to cultivate meaningful connections with others.
You'll make better decisions: The insecurities that drive people to boast about themselves are sourced from the ego-driven part of their being. The ego is an insatiable entity that can influence us to make irrational decisions (if we don't know how to manage it properly) so that we can feel significant. Our humility, on the other hand, is connected to a wiser and more mature aspect of our persona – our spirit or Higher Mind. When we're humble in our ways, we'll find ourselves in a more calm and centered disposition, from which we can make more grounded and balanced decisions.
You will earn others respect: Are there arrogant people who are popular in our society? There certainly are – but their popularity does not necessarily imply that they are respected as well. Popularity is usually a result of superficial accomplishments linked to fame and fortune. Respect, on the other hand, is a derived from the intrinsic value of our actions and behaviors that reflect on our personal qualities and intentions. Humble people have earned others' respect because of their quiet confidence and their ability to spread joy through their modest ways wherever they go.
You will be more grounded in your authentic power: Author Gary Zukav describes authentic power as "something inside you that you cannot lose and no one can take from you". When we are grounded in our authentic power, we don't feel the need to prove anything to anyone. We know that a feeling of success is something that should come from within. So even if you do become successful, based on society's standards, you won't allow it to go to your head and distort your view on yourself or on reality. Humility is the binding force that will keep you connected to your authentic power.
You'll be more grateful and charitable: When we practice humility, we will operate from a higher vibration of abundance. In this state, we'll find it much easier to be grateful for the things and people that we usually take for granted. When we feel whole and complete from within, we are liberated to use our time and energy for making a difference in our families, our communities and the world at large. All the energy that would have been wasted on trying to "keep up with the Joneses" can be channeled into more constructive and satisfying pursuits.
I've always believed that one of the most compelling ways to gain an instant sense of humility is by stepping into any vast expanses of natural beauty. Whether you choose to spend time in a quaint forest, majestic mountain range, a placid lake or a mystifying desert, you'll realize that you are a tiny, albeit valuable, part of this awe-inspiring mosaic of our planet. Embrace this paradoxical truth and then step into your greatness!
All my best on your journey,
Seline


Question for you: Do you believe that you need to cultivate humility within you? If yes, how do you think it will change your life?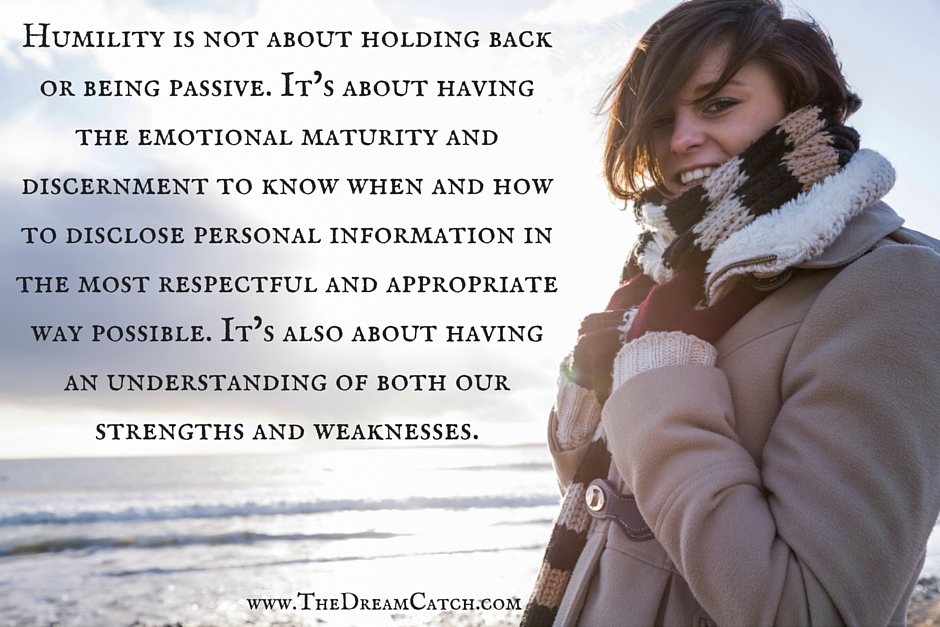 Did you like this post? Sign up below and I'll send you more awesome posts like this one every week.