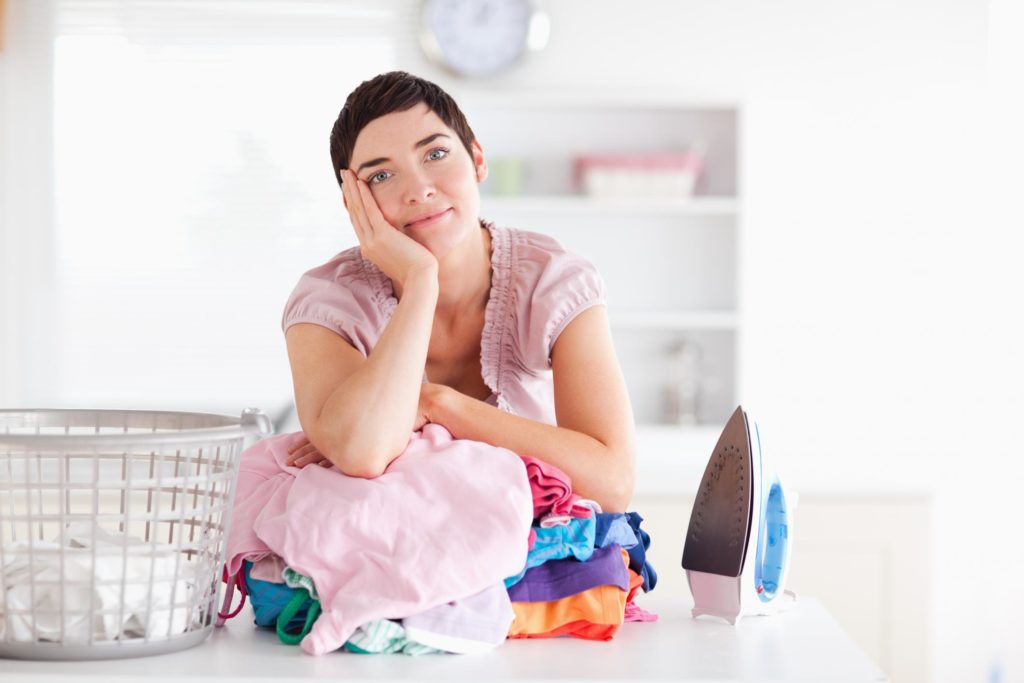 We're born to experience life from a place of aliveness. Allowing ourselves to live a life that feels boring and predictable to us causes our spirit to deteriorate. Regain your zest for life with these five steps. (Estimated reading time: 6 minutes)
"Boredom: the desire for desires."

— Leo Tolstoy
---
Another day, another dollar. Same ol', same ol'. Life on repeat mode.
Do you identify with any of these statements? I sure did.
I used to be one of those people who couldn't stand still for a minute and needed constant mental stimulation to feel fully engaged with my life. As an excitement junkie, I wanted lots of things to be happening around me and a full schedule.
I would do anything to prevent my existence from resembling the life of Bill Murray's character in the movie Groundhog Day. The monotony and predictability of his life seemed like a nightmare to me!
It wasn't long before I realized that my avoidance of predictability and boredom was actually a symptom of unresolved issues that I was running away from. It was a coping mechanism that I used to protect myself from facing the reality of my life.
It doesn't help that we live in a culture that makes life seem like one big popularity contest, where the most successful people are the ones who have a lot going on. Our celebrity fascination gives us the illusion that happiness is a result of being busy and constantly on the move. We fill our social media pages with images and updates that make our life more eventful than they actually are. Yet deep down, many of us are bored.

No matter how busy you are with your career, relationships and social life, when you're actually truthful with yourself, you'll admit that you're not fully engaged. In your heart of hearts, you know that you're not in the flow and you feel disconnected and 'blah'.
This trend is reflected in the younger generations of today. According to a survey published, two thirds of millennials are bored with their life, twenty-seven percent are bored with TV, and one in six is fed up with social media. This is an epidemic that shows the extent to which their interest in living has dwindled and how desensitized the youngsters of today have become to the wonder and beauty in the world.
Allowing ourselves to continue living in a state of apathy is the equivalent of giving ourselves a death sentence, albeit a slow one, where our spirit gradually deteriorates. They're going against their nature, which is to experience life from place of aliveness. It's no wonder that people crave for quick-fixes, using sugar, alcohol, cigarettes and antidepressants.
These people mistakenly believe that the need a substance to fill the void when all they have to do is recapture their youth. Despite having short attention spans, young children make it a priority to find ways to be entertained through play. I believe that it's possible for us to experience the same zest for life if we can let go of our worries and adopt a positive approach towards life.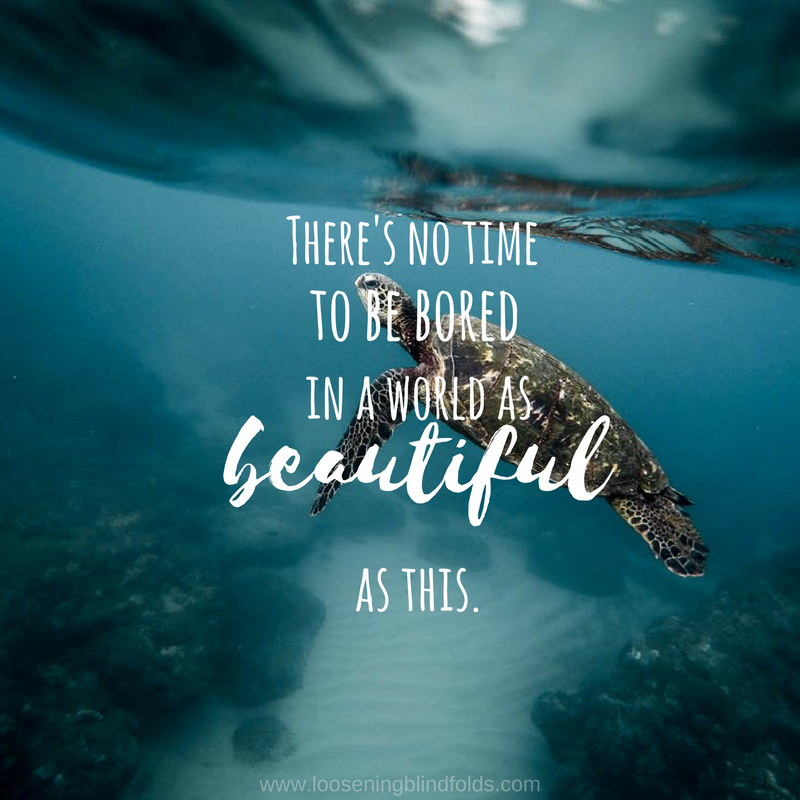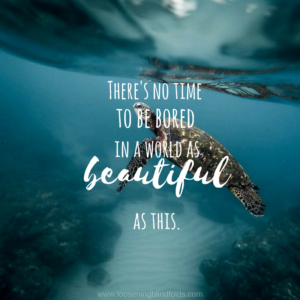 I'm certainly not suggesting that we go back to being kids and teens, but that we do out best to make everyday as significant and joyful as we would like it to be. We can experience excitement in the ordinariness of life. We can vibrate with a buzz for life from a peaceful, calm and centered state.
No matter how restricted you feel due to financial limitations and other demands, you can always make time to attend to the needs of your spirit as part of your self-care regime. You have to genuinely believe that you deserve to have an exciting life and apply yourself towards creating that.
A wonderful example of someone who radiated a natural enthusiasm is Walt Disney. Throughout his life, Walt was passionate about whatever he was working on, whether it was building a family, an animation studio or theme park. His enthusiasm was contagious enough to influence everyone around him.
Voice actor Corey Burton said, "Walt was excited about his projects, his movies, his theme park. When he was excited about something, his excitement fired up everyone around him. That's how he sold his dreams."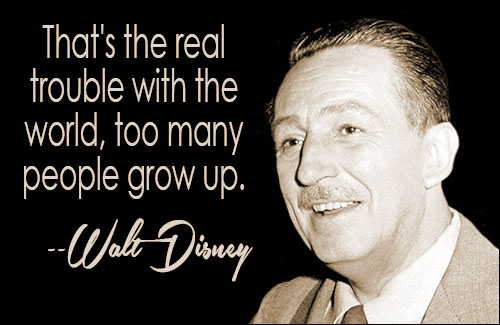 If your life feels boring and predictable right now, here some steps that you can take to change that:
1. Figure out which aspects of your life are boring: It's very likely that there are only certain areas of your life that aren't floating your boat as opposed to your entire life being boring. Does your career not inspire you anymore and do you keep wondering if there's something else more interesting you could be doing with your time? Is your relationship or marriage lacking passion and you don't feel connected to your partner anymore? Do you not like the place where you currently live and do you wish to live in an area or country that's more in alignment with your true nature? Get clear and specific about what exactly is causing you to feel discontent and analyze how it makes you feel and why.
2. Add some spice and creativity into your life: Once you have clarity on which areas of your life aren't working for you, the next step is to make changes to your current life circumstance by adding some activities that stimulate your mind and creative juices. Make a list of the things that excite you and commit to including them in your daily routine. There are plenty of ways to add novelty and variety into your schedule, such as reading different genres of books, watching a new TV show, listening to various kinds of music, and watching a genre of movies that you don't normally see. You could also attend events to mingle with people from diverse groups.
3. Change your attitude, focus and energy levels: Sometimes, all we need to feel enlivened is to shift our attitude and perspective. Perhaps you've grown accustomed to focusing on the negative and what's not working in your life. If you have dark clouds perpetually hovering above your head, it's time to examine your thought patterns and shift any negative belief systems that are blocking your path to happiness. Perhaps you need to learn the art of being in the present moment and savoring it. A daily practice of gratitude of acknowledging the things that you're grateful for is an effective way to do this. You can boost your physical wellbeing by nourishing yourself with healthy foods and engaging in some form of physical exercise to experience more balance, vitality and strength.
4. Find purpose and meaning in your life: Having a strong sense of purpose is a powerful source of drive and motivation. When you believe that your life has meaning and that every day offers you an opportunity to live out your purpose and make a difference, you'll be energized with enthusiasm. Running through the motions and mechanically carrying out our duties without any sense of purpose is a sure recipe for boredom and a lack of contentment with life. Bring meaning to your life by crafting a vision that compels you and support it with goals and action steps. It also helps to pursue dreams that not only fulfill you but also contribute to improving the lives of others.
5. Get curious and be open to learning: The world provides us with a profusion of learning opportunities. We need to approach life from the standpoint of a life-long student and cultivate a sense of curiosity about everything around us. Nowadays, there are plenty of chances to expand our knowledge if we're open to seeing them. We can step out of our bubble and dislodge our mental ruts by simply taking the initiative to seek out the unusual. When guided by our curiosity, life becomes one grand adventure. Like Indiana Jones, we'll be able to charter new territory, search for priceless treasures, and broaden our horizons as we unearth new worlds.
The Universe is a dynamic and ever-changing place. You're always connected to it—and you're part of its cosmic dance. You become an active participant once you're plugged into your purpose and you appreciate the significance of your existence on the planet.
All my best on your journey,
Seline

Question for you: Does your life feel boring and predictable? What are some steps that you can take to create a shift in your approach?
Did you like this post? Sign up below and I'll send you more awesome posts like this every week.
Get My Weekly Insights Via E-Mail And Receive A Free Copy Of My New E-Book!
'The Fast Track Guide to Turning Your Dreams into Reality'