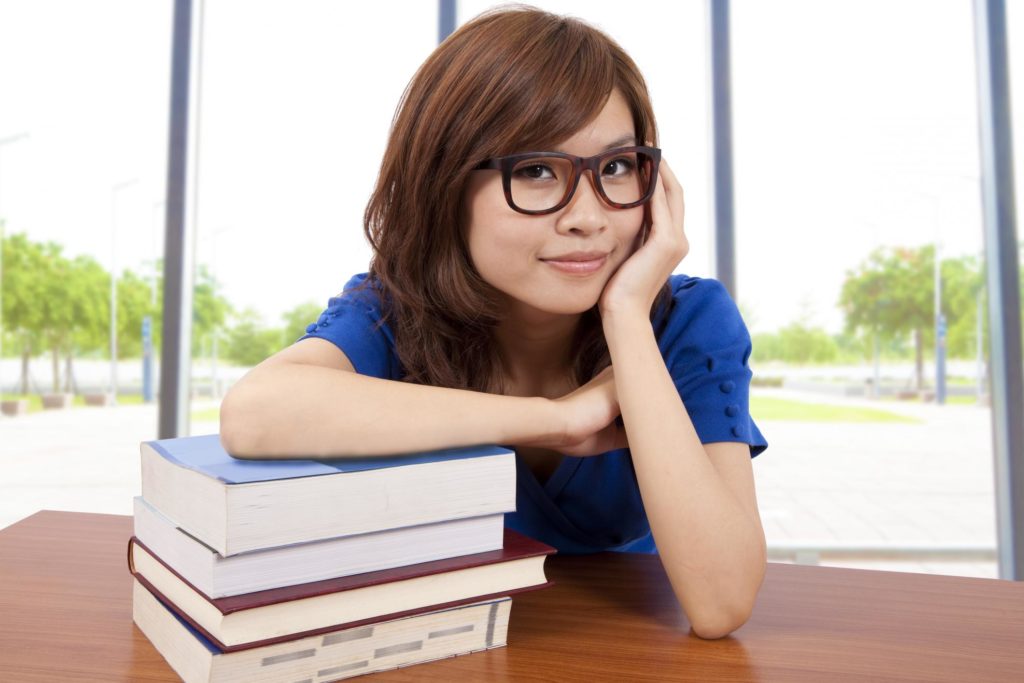 Age isn't always a reliable measure of maturity. Growing up has more to do with how we handle our emotions and responsibilities. It's also about balancing work and play. Find if you've truly grown up by looking for these five signs. (Estimated reading time: 6 minutes)
"Growing old is mandatory, growing up is optional."

— Chili Davis
Can you recall a time in your life when someone asked you to just grow up?
The person who said this to you was most likely someone older, such as a parent, sibling, teacher or a friend who considered themselves to be mature.
Every time that someone said that to me when I was younger, I was perplexed—I wasn't sure what I had to actually do to be a grown-up. I wondered, "What does growing up really mean?"
What I did know is that clowning around or acting silly and childish was viewed negatively. In my young mind, behaving like a grown-up was good because I would be rewarded with praise and acceptance.
From an early age, youngsters view the prospect of being an adult with enthusiasm because they would finally get to do "grown-up stuff" and people will start taking them seriously.
They crave grown-up rights like the forbidden fruit that they never have access to as a kid, as well as the liberty to call the shots in their life.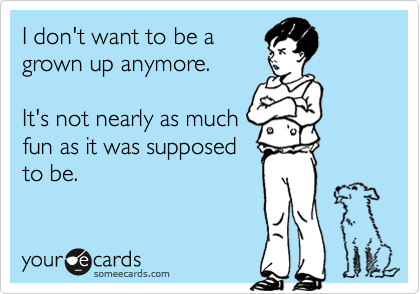 This reminds me of a scene from the Disney movie The Lion King, where Simba visits an elephant graveyard, despite his father's warning. Simba gets tempted into doing this after his ill-intentioned uncle, Scar, tells him that only the bravest lions could go there. Simba viewed a visit to the graveyard as an opportunity to test his strength and prove that he was a brave lion.
Things didn't go well in the elephant graveyard, which was home to hyenas that almost eat Simba. Fortunately, his father, Mufasa, rescues him on time.
Later on, his father expresses his hurt and anger, to which Simba responds, "I just wanted to be brave like you!" Mufasa looks at him compassionately and says, "Simba, I'm only brave when I have to be! Being brave doesn't mean you go looking for trouble."
Like Simba, many of us misunderstand what it means to exude the courage, strength and wisdom that a grown-up usually embodies.
Our definition of adulthood is limited: we associate it with the ability to engage in habits that require a minimum age requirement, such as driving, drinking or working in certain institutions, or a time when we should settle down with a steady career, relationship and kids.
But these are only constructs created by society to guide people down a certain path so that they fit into the system. The real growing up needs to happen within us.
The kind of growing up that I'm referring is the psychological and emotional kind, which has nothing to do with our chronological age. I've met mature 20-year-olds but I've also met older people who seem like they're still stuck in puberty.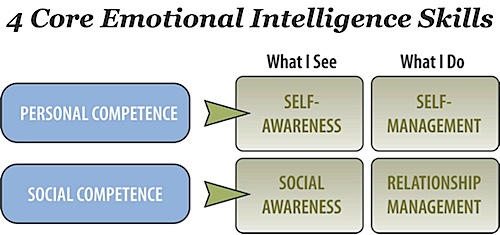 If age is not a reliable indicator of someone's maturity then what is? I believe it's a person's character and their ability to consistently express those traits. Of course, it's tough to be mature in every situation that presents itself to us. At some point, our immature side does crop up.
Walt Disney once said, "Adults are only kids grown up, anyway." His statement captures an important truth that no matter how old we get, there will always be a part of us that is child-like. This entity is popularly referred to as our inner-child. The health and development of our inner-child is a key determinant of the degree of maturity that we display as an adult.
Maturity is a delicate process that's influenced by various factors such as our upbringing, cultural background, education, and our personal dispositions. If we faced difficult experiences while growing up and we lacked proper guidance from good role models and parental figures, our emotional development was probably stunted in some way, and our inner child got damaged in the process.
All our pain, insecurities, anger and frustration are nothing but manifestations of unresolved issues from the past. They are emotional vestiges of our personal history that have not been healed. We didn't have access to the tools, skills or guidance to handle them.
The modern education system and household doesn't typically prepare us for 'adulting'. Most of us have to learn the ropes on our own. But for that to happen, we should be ready to roll our sleeves up to do the work.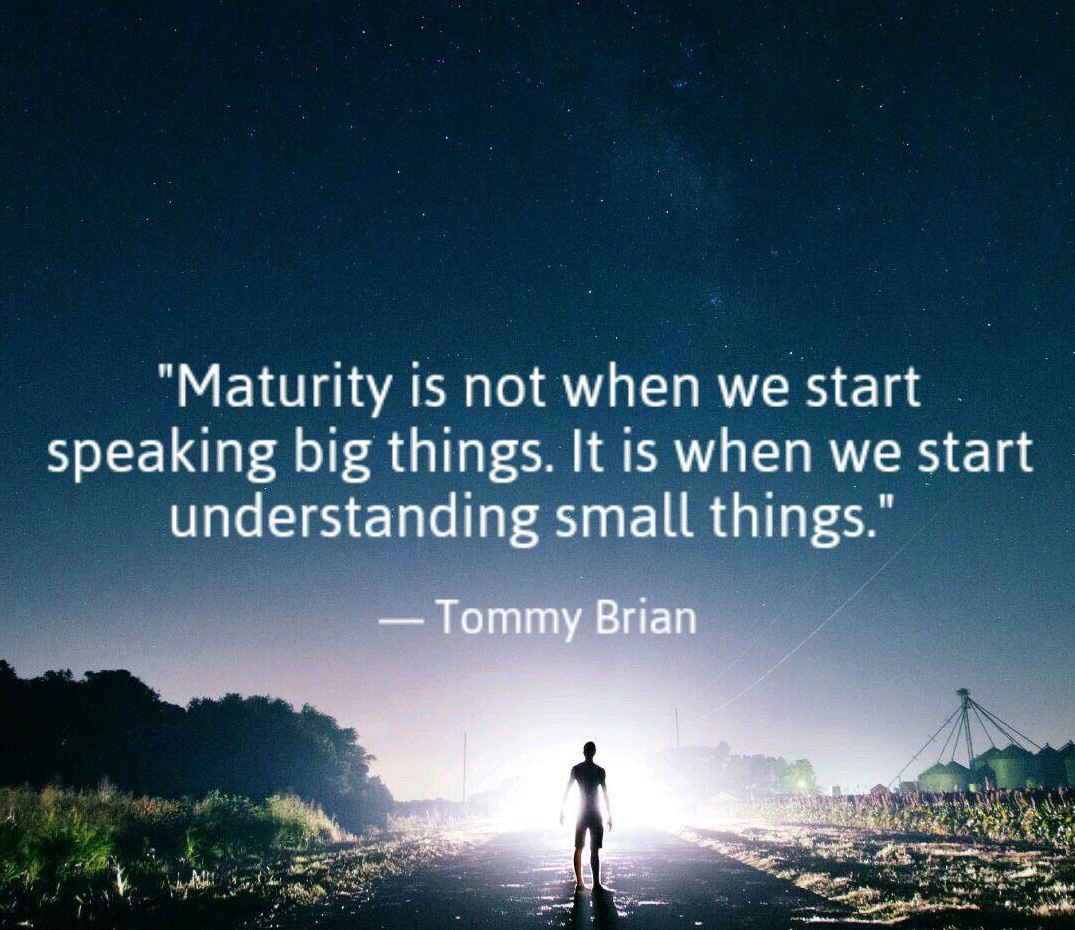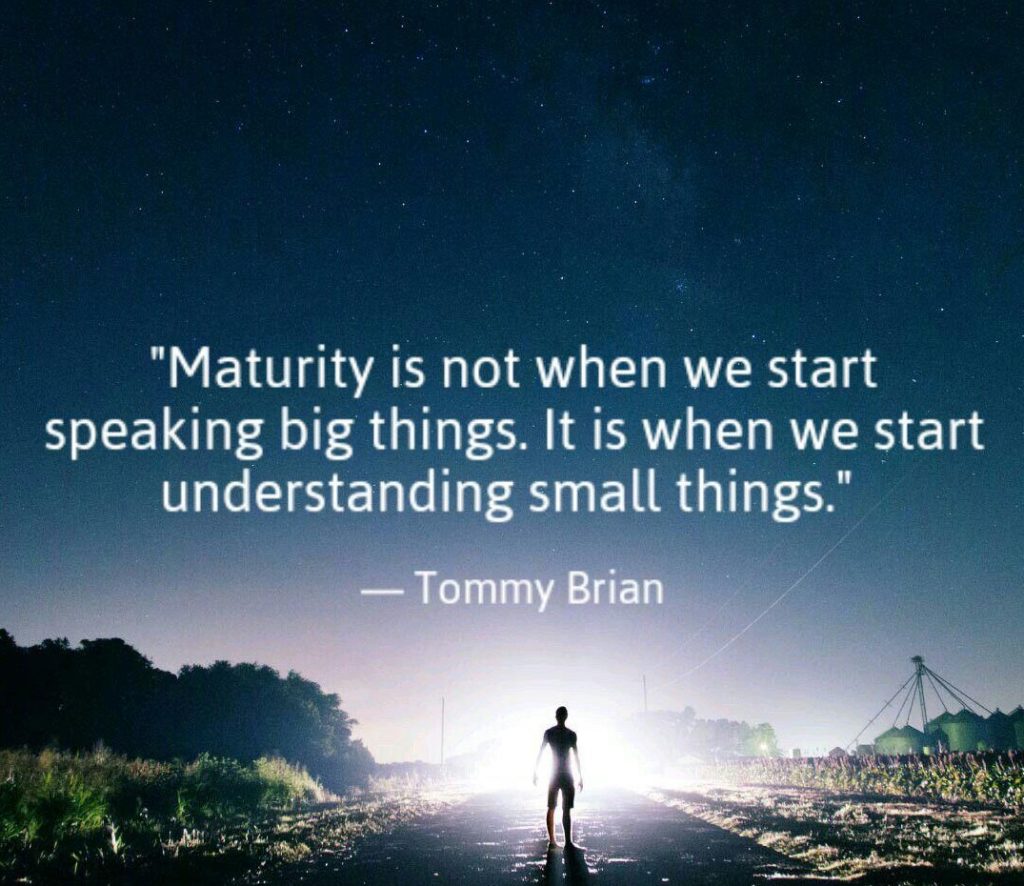 As adults, we're clueless as to where we stand on the emotional development spectrum, and we're unaware that developing our inner resilience is a lifelong quest that isn't limited to our youth.
You also want to avoid growing up too quickly and missing out on the fun. What you want to create is a balanced approach.
Everyone has their own concept of what being a grown-up entails. Based on a combination of my own personal experiences and psychological studies, here are five signs that you've truly grown up:
1. You're self-sufficient and take responsibility for your life: One of the key characteristics of a grown-up is their natural ability to take care of themselves. This not only includes being able to earn a living to support their basic needs but also having the insight to build a lifestyle that honors their mental, emotional, physical and spiritual needs. There's nothing more freeing than being self-sufficient and not having to be dependent on others.
2. You're comfortable in your skin: Someone who is mature has a clear sense of who they are and they're comfortable with that. They have a solid sense of identity with a clear value system and a vision that guides them in their everyday life. No matter what happens, they like themselves (in a non-egotistical way) and don't question their worth as person. Because of this, they have a thick skin and are less likely to get offended or hurt by naysayers and critics. Their belief in themselves is unquestionable.
3. You're in control of your emotional reactions: A clear sign of being a grown-up is a capacity to keep one's emotions in check. This doesn't mean that you should refrain from showing your true feelings. That's as extreme as displaying childish behavior such as screaming and throwing tantrums. The middle ground is the best place to be, as it's from here that you can adopt an objective view on situations, channel your emotions in a healthy way, and express yourself to others without offending them.
4. You're able to express and live your truth: As kids and teenagers, we were self-conscious and overly concerned about what others thought about us and our actions. As we grow up, we should become less attached to other people's opinions and strive to live our life from a place of authenticity. While we should be open to constructive feedback, we shouldn't allow the judgments of others to drown the wise voice of our intuition and the intelligence of our logical mind.
5. You understand the importance of fun and play: A grown-up person knows that there is a time to be serious, but they also know that they must make time for fun and play, to balance things out. They're comfortable with engaging their inner kid and enjoying the lighter side of life, whether that involves playing video games, painting or dancing at a club. They have the insight to know that life is too short to be taken seriously and that they need to do whatever it takes to celebrate each and every moment.
No matter how much we age on the outside, our core essence never ages. Our spirit is timeless and eternal. It's the embodiment of love, joy and connection. Deep down, we'll always be young at heart.
All my best on your journey,
Seline

Question for you: What does growing up really mean to you? What are the specific traits that a grown-up should display?
Did you like this post? Sign up below and I'll send you more awesome posts like this every week.
Get My Weekly Insights Via E-Mail And Receive A Free Copy Of My New E-Book!
'The Fast Track Guide to Turning Your Dreams into Reality'