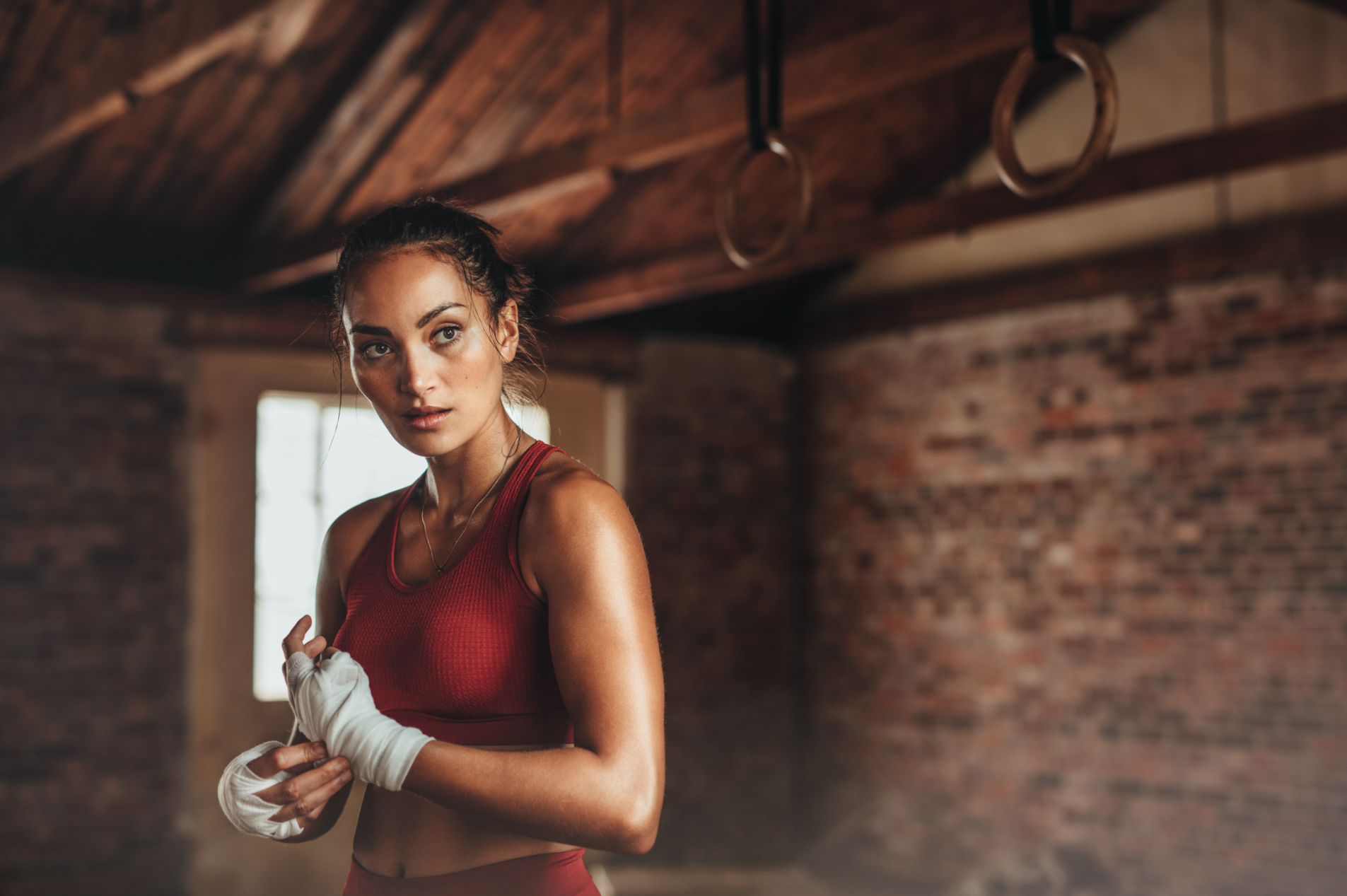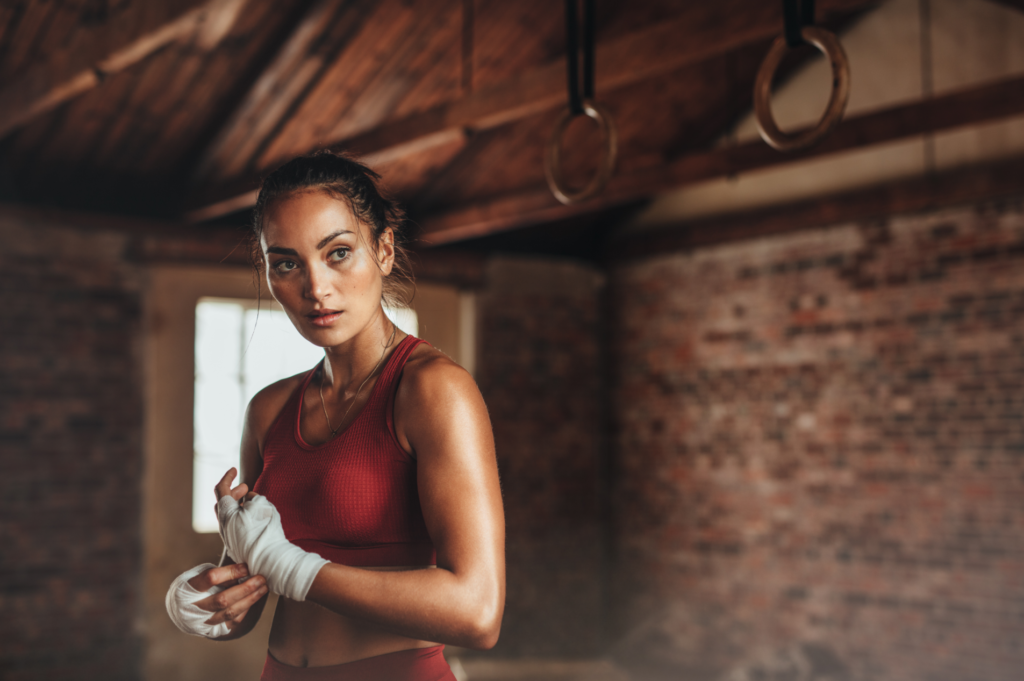 In the game of life, we're all competitors. At any given time, there will always be someone who wants the same thing we want. But this should not discourage us. We can use the dynamism of competition to inspire us to take action and reach our goals. When we play fair, we stand to win in the long run. Find out the right way to be competitive. (Estimated reading time: 6 minutes)
"Competition is very good… as long as it's healthy. It's what makes one strive to be better."

— Christine Lahti
---
"Life is a struggle – only the best win it."
I grew up hearing this from my dad. Given all the challenges he faced in life, I could understand why he felt that way. As an immigrant, he had to be competitive to find his place in the strange land he chose to call home in the 1960s.
Looking back on those dinner conversations, I'm grateful that he planted those seeds early on. By the time I was ready to enter the arena of life, I knew that I was not entitled to anything. Everything must be earned and worked for.
A big part of earning your way involves facing competition. No matter what dreams you're working toward, there will always be someone who wants the same thing. Whether you're an entrepreneur looking to win a larger market share or a pizza-lover wanting to outsmart a sibling to get the last slice in the box, we're all competitors in the game of life.
Competition by itself is not good or bad. It's a natural result of evolution. Every creature must compete for limited resources like shelter, territory, food, and mating partners. Humans are no exception to this rule.
Charles Darwin, who coined the term "survival of the fittest," said that the struggle for existence is not absolute but relative. The survivors of a species within a particular ecosystem do so because they were better evolutionarily prepared than their counterparts.
The leader of a pride of lions won his position because he was strong enough to drive out other lions that tried to take his place. Unlike other animals, however, the human instinct to compete goes beyond our need to be at the top of the food chain.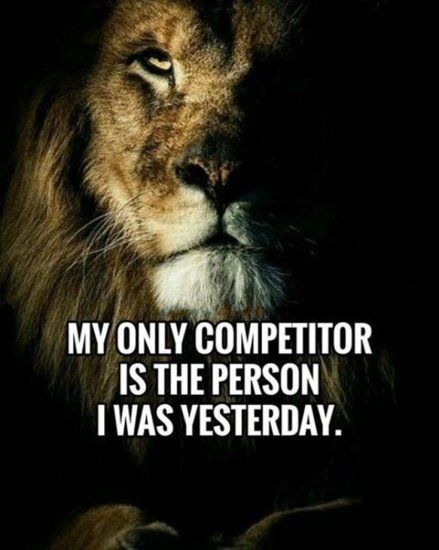 There is a vital psychological component that influences our innate drive to be competitive and gain a relative advantage over others. On an energetic level, our root chakra prompts us to engage in healthy competition as a way to evolve and grow. Go to any sports event, and you'll see this on full display as supporters cheer for their favorite teams and players fight for the win.
Just like any other trait, however, there is a shadowy side to our competitive nature. One of the many studies that expose this was carried out in Britain, where 12,000 citizens said they felt happier and more fulfilled only when their income rose comparatively to people of similar age and education levels.
Social comparison and attempts to "keep up with the Joneses" are telltale signs of insecurity. Those plagued by fears of not being good enough constantly compete with others without respect for the people and environment around them. When taken too far, it can bring out the worst in us.
In the world of social media, where a carefully curated personal image and popularity reign supreme, it can show up as judging our worth based on how many likes, followers, and post engagements we have compared to those we consider to be on the same level.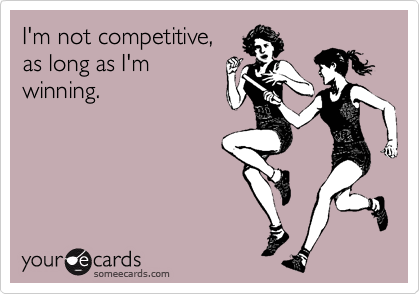 Certain people are more prone to feeling threatened by others. While everyone has a competitive streak, some are more competitive by nature. Certain cultures encourage it because they see it as a powerful motivator.
I'm the type of person who is not motivated by competition. This is probably because of the many times I was caught off-guard by those trying to sabotage my success when I'd never even considered them to be an opponent.
I saw their cutthroat mentality as mean-spirited and cruel. But at some point, I had to stop taking it personally and wise up. I took my cue from books like "Life Code" by Dr. Phil McGraw. In it, he writes:
"Life is a game — and you will either be a player or be the one played. Yesterday's rules and expectations about relationships, emotions and interacting just simply don't apply any more, not like they used to … and those who figure that out and adapt to the current world will have an incredible edge."
Part of becoming street-smart and savvy is knowing how to play fair. It's about using the dynamism of competition to work in your favor and reap the many benefits it offers, including:
Motivation to build your skills and work harder towards your goals.
Help to discover how strong you are and how well you work under pressure.
Offering opportunities to enjoy the rush and the joy that comes from winning.
Allowing you to meet those with similar goals to you, from whom you can learn.
Self-improvement opportunities to learn from your losses.
Promoting a sense of kinship and solidarity between supporters and team members.
Building your self-confidence as you become better at your craft.
Pushing you to get out of your comfort zone and try new things.
Giving a sense of purpose that comes from working toward a goal.
Helping you get over a fear of failure and not being good enough.
Encouraging innovation in the marketplace, allowing consumers to get the best prices, quality, and quantity of goods and services.
When you see the positive attributes of competition, it's easier to embody the qualities of a healthy competitor. Here are six principles that define the right way to be competitive:
1. Play the right games: Choosing what games in which to compete is a strategic move given the limited time and resources we have. If we're going to give it our all, we need to ask ourselves how much a particular battle is worth and if it aligns with our goals. It's also important to take an honest look at our strengths, weaknesses, and opportunities. An assessment like this not only lets us know how much effort we'll need to put in but also indicates our chances of winning.
2. Choose healthy competitive values: Values drive our actions. It's the energy that fuels our efforts and influences our outcomes. When it comes to competition, choose values that are focused on self-actualization, like mastery, truth, originality, and playfulness, rather than ego-driven values that are d measured relative to others, like image, power, and popularity.
3. Focus on the lesson, not the win: A healthy attitude toward competition means looking past just winning or losing. Instead, focus on the lessons you learn along the way and use them to become better. Slowing down and appreciating the journey gives your life more depth and meaning. Even if you don't come out on top, you'll be able to look back at your losses objectively and appreciate what it taught you and the progress you've made.
4. Use the motivation to be your best: At the core of our competitive nature is the desire to reach our potential. This powerful inner force can motivate us to push harder, improve performance, and challenge ourselves in a healthy way. It encourages us to master a skill, cultivate excellence, and develop vital competencies that will take us to the top of our game.
5. See competitors as potential allies, not threats: Viewing our competitors as threats raises unpleasant feelings of jealousy, hostility, and insecurity. Taking on a ruthless "kill or be killed" approach because we feel threatened not only makes us feel awful, but we miss out on the opportunities to form alliances or exchange notes to improve. Even if you covet the same prize, you can still wish your competitors well and be at peace if they win.
6. Don't compare yourself with others: When it comes to competition, the only person we should be focused on is ourselves. Constantly looking over your shoulder to see what others are doing is unproductive because no two people have the same skill set or personal traits. Everyone comes from their unique background, experiences, and circumstances.
Instead of losing yourself in the success of others, focus on discovering what makes you unique and developing your talents. Set your own standards, focus on your progress, and don't worry about what others are doing. When you work hard at what you're good at, you'll eventually gain attention and respect.
A true winner is someone who does it from a place of respect, integrity, and empathy. They realize that the purpose of competition isn't to win but to reach new heights of creativity, insight, and accomplishments. The ultimate prize is not high honors and trophies but bringing out the best in ourselves and others.
All my best on your journey,
Seline

Question for you: Are you competitive by nature? What are some of the traits you display when you're feeling competitive?
Did you like this post? Sign up below, and I'll send you more awesome posts like this every week.
Get My Weekly Insights Via E-Mail And Receive A Free Copy Of My New E-Book!
'The Fast Track Guide to Turning Your Dreams into Reality'