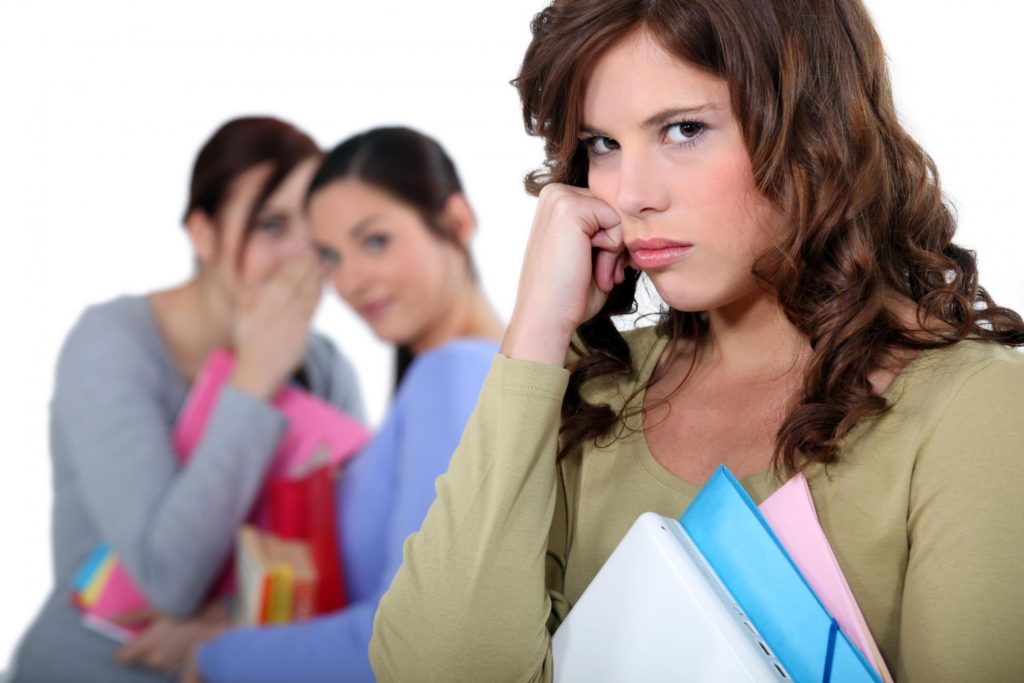 "If you live for people's acceptance, you will die from their rejection." – Lecrae
At the core of our being is a deep longing to feel loved and that we matter.
As social beings, we're wired to be in relationships and forge bonds with each other, and consequently, one of our biggest lessons is to develop healthy ways of relating to others.
It took me a long time to truly understand what it means to possess and exude inner power. Like most people, I believed that it's solely through the attainment of other's approval that we can experience this power.
Many people get stuck in a "popularity-contest" mentality well into their adulthood. They run around in circles like helpless, headless chickens, hoping to gain a sense of self by gaining acceptance from others.

The truth is that there are way too many voices and opinions out there, telling us what to do and how to behave. Without a strong self-image and , we can get overly attached to what others think and sabotage our success.
As author Brene Brown says, "If we can't stand up to the never good enough and who do you think you are, we can't move forward."
When we have the "disease to please", we're essentially held in bondage to the fancies of others. We lose our freedom because our inner voice is being drowned by the voices of others.
In her book, Anatomy of the Spirit, Caroline Myss says that in some cases, our vitality and life force can literally get drained away through energetic chords that we build with the person from whom we seek approval.
A need for validation can have an almost addictive quality to it. People who need it get regular cravings for compliments from others, and they'll stop at nothing to get it. Receiving praise from others gives them a high.
The need to please others originates from an inner void that cannot be filled up by anyone else but us. It can only flow through us when we genuinely accept and feel good about who we are.
While it is human nature to sometimes question ourselves and be conscious of others' opinion, we have to train ourselves to discern whether someone is offering constructive feedback or expressing malicious criticism.
It also requires us to learn how to love and accept ourselves through the highs and lows of life. It's about wholeheartedly embracing both our strengths and our imperfections.
With this anchor of self-love in us, no one is capable of taking advantage of us. We will be confident enough to show our true colors, knowing fully well that there will be people out there who won't agree with us or like us.
Below, I have listed three practical steps that you can take to overcome your need for validation. This is an organic process that may take some time – so be patient and believe that you'll eventually come out on the other side of it.
1. Observe your behavior patterns: Everyone has their own distinct approval-seeking behavior tendencies and they usually seek it in specific areas of their life such as their career, relationships or personal appearances. The first step is for you to gain an awareness of your patterns and make note of it. Observe your reactions across different situations and look at your actions from an outsider's point of view. With an objective perspective, you'll easily gain clarity on which areas need attention.
2. Get to the root of your approval-seeking behavior: Once you're familiar with your patterns, the next step is to find out what's driving your need for validation. Are there some deeper, underlying needs that aren't being met? Are there lingering, painful experiences in your past that need to be addressed and healed? It would help to reflect on questions of this nature in a journal and/or to work with a therapist.
3. Work on gaining total self-acceptance: The next critical step is building rituals and practices that affirm your sense of self. Acknowledge your strengths and take note of all the milestones that you achieve along the way. Listen to your inner voice and don't be afraid to express your inner light. Replace negative self-talk with an encouraging inner dialogue.
You're as unique as a snowflake. There will never be anyone like you ever again in the history of the Universe – so embrace all that you are and allow the rest of the world to experience the special gifts that only you can offer.
Don't allow anyone or anything to prevent you from sharing your magic.
All my best on your journey,
Seline

Question for you: Do you have a strong need for validation? What do you think is driving this behavior and how can you begin to shift it?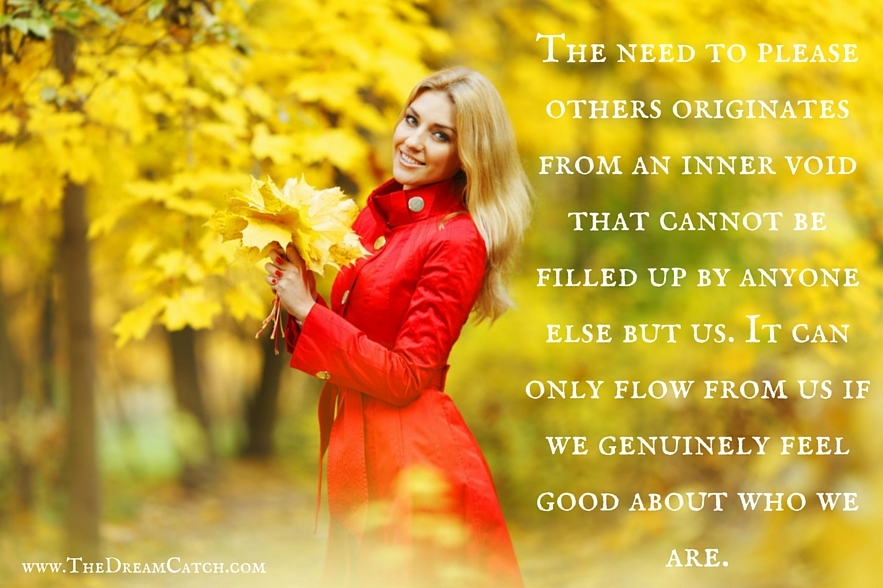 Did you like this post? Sign up below and I'll send you more awesome posts like this one every week.
Get My Weekly Insights Via E-Mail And Receive A Free Copy Of My New E-Book!
'The Fast Track Guide to Turning Your Dreams into Reality'