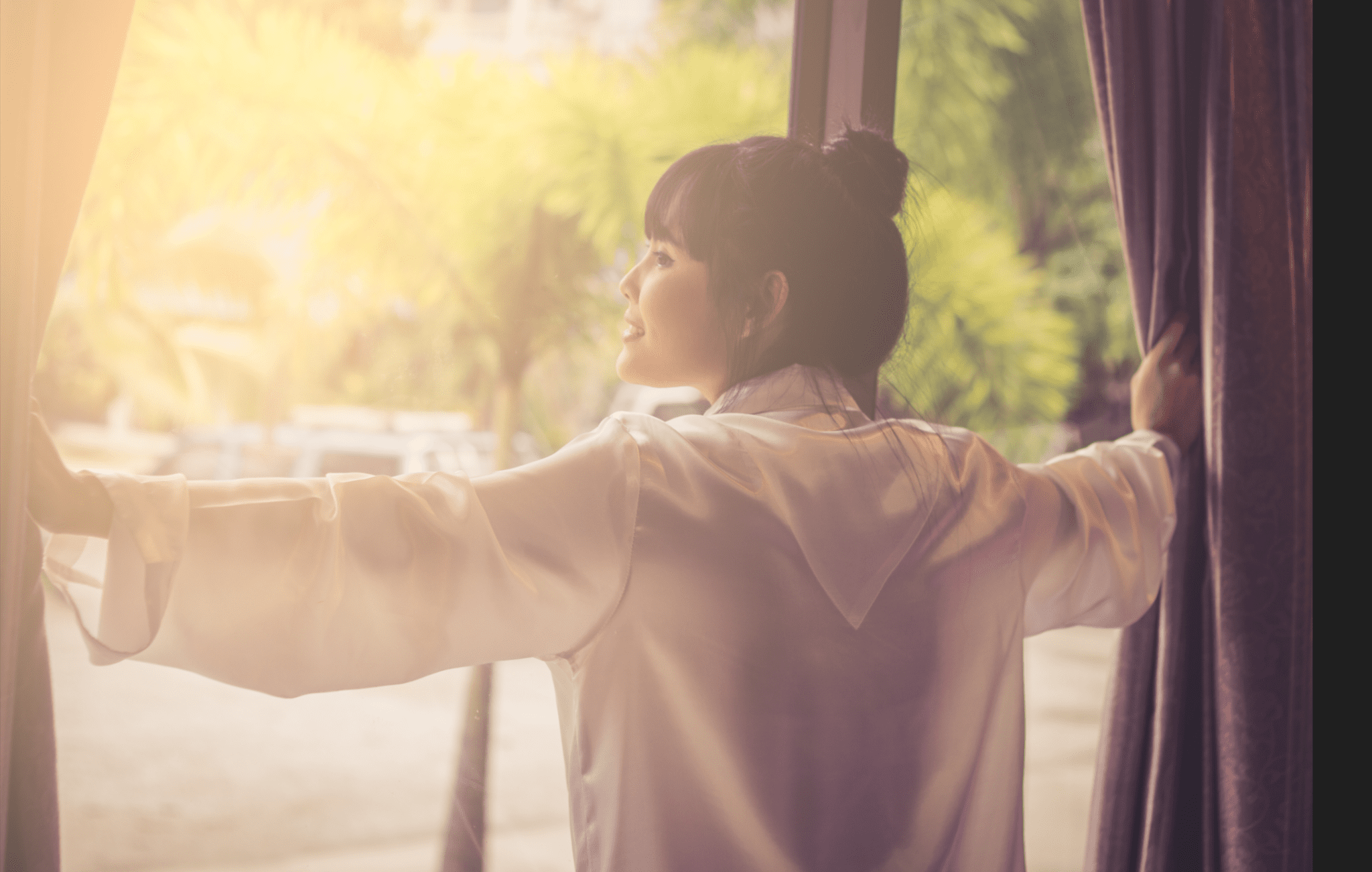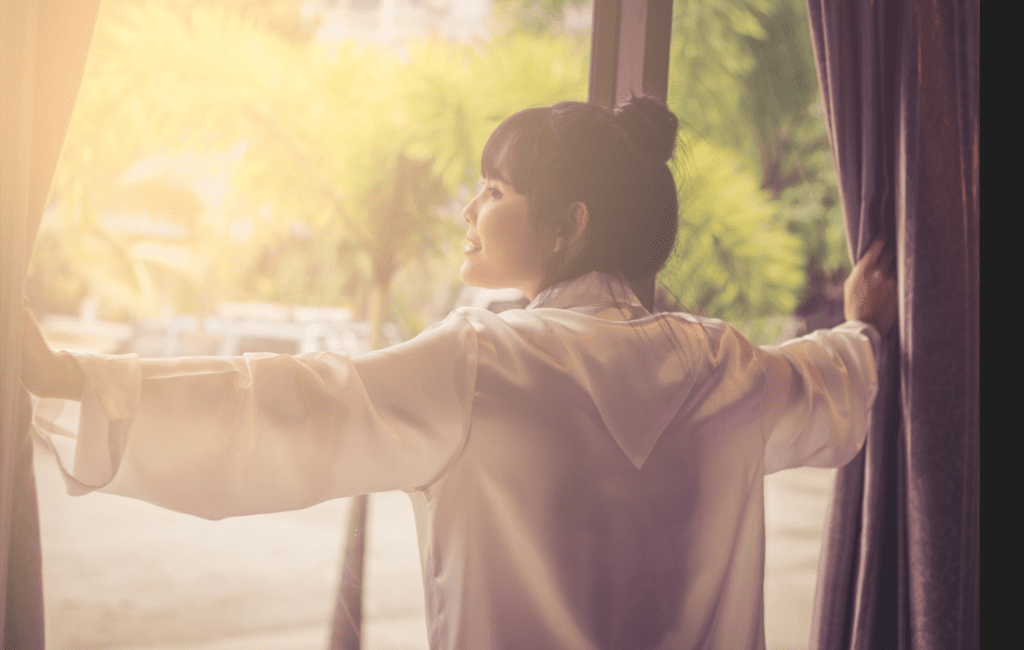 Making a "fresh start" isn't just a figure of speech; it's a psychological concept. It refers to the uplifting impact of specific calendar dates representing a new beginning. We perceive particular days with opportune times to metaphorically hit life's reset button, revisit our goals, or create new ones. However, life resets are not always successful or favorable. These eight steps will help you make the most out of the Fresh Start Effect and avoid potential pitfalls. (Estimated reading time: 12 minutes)
---
"Whatever you dream you can do, begin it. Boldness has genius, power and magic in it. Begin it now."

— Johann Wolfgang von Goethe
---
Beads of sweat trickled down my forehead. My heart rate steadily increased as I took the speed of the treadmill up a couple of notches. Halfway through my run, I noticed an Italian couple jogging beside me, pointing at the horizon as rays of sunshine burst into the dark sky.
"Bellissima!" they said while watching nature's lightshow emit vivid yellows, oranges, and reds while the sun slowly ascended above a never-ending cobalt blue seascape.
The rising sun looked magnificent from our panoramic vantage point on the highest deck of the cruise ship. Here I was, sharing this special moment, watching the first sunrise of 2023 with strangers. Yet, we felt more connected than ever. Our differences didn't matter because what we witnessed that morning stirred the same sense of awe.
We could all feel the primal call to turn the page and begin a new chapter. There was magic in the air that propelled us to want more and be more in the next 365 days. The gravitas of starting a New Year emboldens us to chase our visions with full gusto, unfettered by fear and limitations.
We're all familiar with the desire for a fresh start. It's why we feel so motivated at the beginning of the year or for other "firsts" – the first day on a new job, the first date after a breakup, or simply the first day of the week. These landmarks decouple our past from what comes next.
A fresh start is a great feeling, and studies confirm it has a powerful impact on our aspirations and behaviors. Knowing how to tap into these emotions is a powerful strategy to maximize performance. It can also help us bounce back from failures and low life phases, and assist in quitting unhealthy habits that get in the way of our growth and happiness.
What is the Fresh Start Effect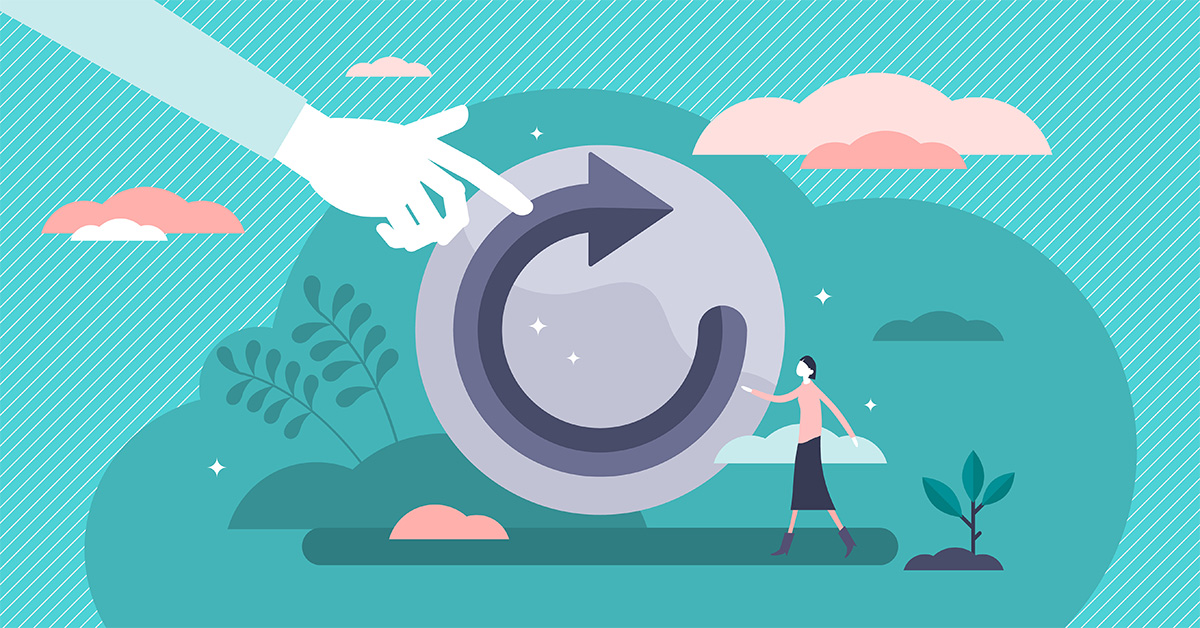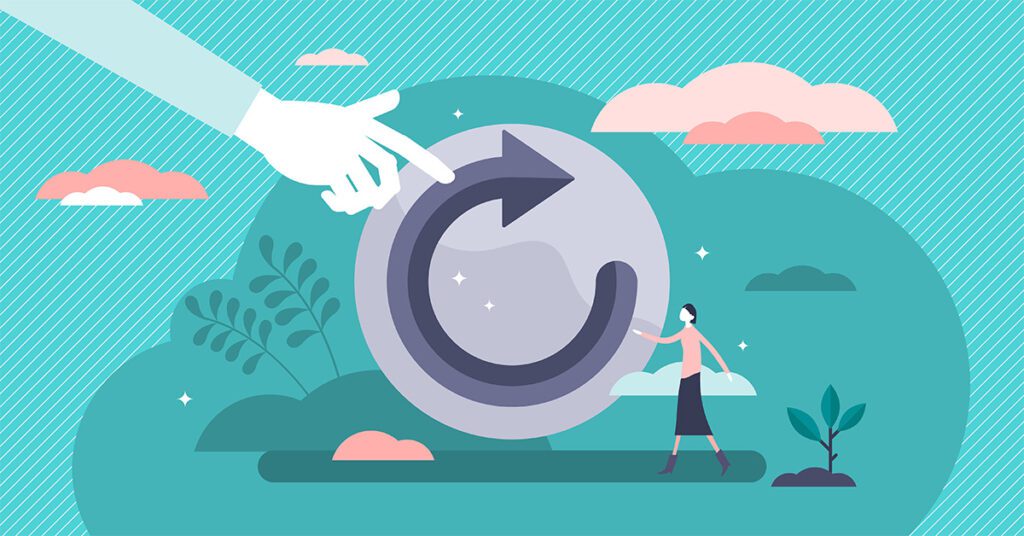 Making a "fresh start" isn't just a figure of speech; it's a psychological concept that refers to the uplifting impact of specific calendar dates and significant life events representing a new beginning.
Based on his study, Hengchen Dai identifies the Fresh Start Effect as a person's ability to disassociate past performance from their current and future goals. Dai says that it is most powerful around the new year, which is why so many people set New Year's resolutions and tackle them with enthusiasm and rigor.
Through the lens of psychology, it's apparent that we perceive specific days with opportune and fortuitous times to metaphorically hit life's reset button – the perfect time to revisit our goals, regain focus, and create new targets. It explains why gyms become extra crowded in January, and more doctors are consulted about quitting smoking at the start of the year.
The cycles of life: why fresh starts feel natural to us
There's a reason fresh starts feel so natural and potent to us; everything in nature works in cycles. The seasons, day and night, the rise and fall of the tides, and the rotation of celestial objects (e.g., stars, moon, planets, asteroids, comets) are all cyclical. We are part of the Universe and hence, not separate from these recurring forces.
By seeing our connection to the world around us, we can tap into these forces to guide us in understanding the transition and timing of events in our lives. We can seize the opportunities that the beginning of a cycle brings.
Before there were sophisticated timekeeping devices, the seasons and cycles of nature were a vital part of early civilizations. Moon cycles were observed, celebrated, and worshiped in agricultural societies.
Fresh starts are associated with the opening of cycles, like:
The season of emergence (called Peret in Ancient Egypt): When the flood water receded and left a thick, dark, fertile mud behind. It was a favorable time for farmers to plant seeds.
A new moon: Widely considered by astrologers a good time to start new endeavors and clarify intentions.
The spring equinox: The first of the four seasons, between winter and summer, characterized by the blooming of flowers, migration of birds, planting season, and the awakening of animals after hibernation.
In culture, there are many symbols associated with renewal and fresh starts. Here are five popular ones:
Phoenix: This mythical bird is made from fire. As its flame gets brighter, it combusts and perishes but never truly dies, as it can be reborn from its ashes. Its cycle of death and rebirth is the perfect metaphor for new beginnings.
Butterflies: Similar to the phoenix, butterflies also experience deep transformation as they transition from caterpillar to butterfly. They spend a few weeks inside a cocoon before emerging in their new form.
Lotus: In many cultures, the lotus represents a symbol of rebirth. It comes out from the dirty, muddy waters to bloom in the day but closes and retreats when it gets dark, repeating the cycle the next day.
Swan: These elegant creatures are associated with different things but are commonly linked to change and transformation. Many tales, such as "The Ugly Duckling," speak to our ability to turn into a "swan," a more beautiful and enhanced version of ourselves. This is the glow-up that comes from within because of the inner work that we've done.
Tree of life: Another common symbol found in the myths of different cultures, the tree of life symbolizes birth, death, and rebirth. The tree goes into hibernation mode in winter but comes alive in Spring. In Celtic, Norse, and Greek cultures, trees are known to give life because they provide nourishment and share their bounty.
Taking inspiration from these symbols and syncing your life with the cycles of nature will give you the extra support you need. Before learning about using fresh starts, we need to understand the impact of temporal landmarks and how it affects our perception of time.
Understanding temporal landmarks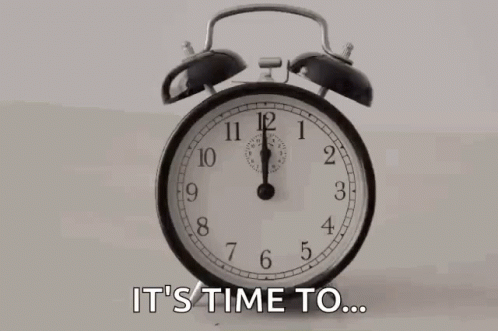 There is no better time than the present to take the first steps toward your dream. T.S. Eliot captured this truism when he said, "Every moment is a fresh beginning." However, research on temporal landmarks has shown that some moments are better beginnings than others.
Temporal landmarks are significant points in time that symbolize a break from the past and encourage a sense of renewal. Using psychological bookmarks is our way of organizing experiences so that we can understand the big picture of our lives.
Temporal landmarks frame our memories and create a mental separation between our past, present, and future selves. This clear divide gives us the perspective we need to forecast and anticipate possibilities, and aspire to improved ways of doing things.
Types of temporal landmarks
Hengchen Dai and Claire Li's 2019 study found that there are two primary types of temporal landmarks that demarcate from everyday life. They draw a line between eras, which creates clearly defined periods and cycles– not unlike what we do when we analyze history.
Temporal landmarks include:
Social – the dates that everyone considers significant:
The beginning of a new year
The start of a new month
The beginning of a new season
The start of the workweek
National and religious holidays
School milestones like summer vacation, graduation, and a new semester
Global events such as the COVID-19 pandemic and the 2009 financial crises
Personal — the dates that are significant to your life:
Birthdays and anniversaries
Moving to a new home, state, or country
Career changes like starting a new job, getting a promotion, or changing professions
Relationship changes such as weddings, divorce, and "first meetings"
Vacations and special events you attend, such as a retreats
Dai and Li found that temporal landmarks are not limited to significant dates and events. It could also include developmental milestones such as life transitions and epiphanies that may have been precipitated by events like meeting an influential person or reading a book that causes a significant shift in your perspective.
We also highlight occasions when we have a chance to replenish our energy, such as breaks, because of their physiological impact on us.
Landmarks linked to our environment, which include transferring to a new workplace and moving to a new country or home, are also significant.
Temporal landmarks make us want to mentally wipe the slate clean and break away from past habits and behaviors that derail us from achieving our goals and feeling happier. This empowering effect results in the phenomena of fresh starts. It can be applied to both one-off events and recurring systems and habits.
In our lifetime, the opportunities for temporal landmarks are many. We can use them by aligning changes in our lives with these dates and occasions.
When the Fresh Start Effect does not work
Life resets are not always successful or favorable, especially when we've had more success than failures. To avoid pitfalls, we must be aware of the caveats when using the Fresh Start Effect.
A study on temporal landmarks showed their ability to motivate behavior in participants. It demonstrated that the people who benefited from the fresh start effect were those who weren't performing well before the experiment in the area of concern. However, the resets downgraded the performance of those who were already doing well.
The four experiments show a correlation between how we do before a fresh start and how well we respond to a reset. If you were successful and doing well before turning the page, fresh starts could lead to lower performance and leave you feeling demotivated. Resetting jumpstarts a person's efforts if they aren't doing well because the temporal landmark allows us to separate ourselves from past failures and hurdles.
Does this imply that a fresh start won't improve your life if you're already doing well? Possibly. As the saying goes, "If it ain't broke, don't fix it." But there are certain things that you can do to prevent resets from harming your progress.
How to make the most of the Fresh Start Effect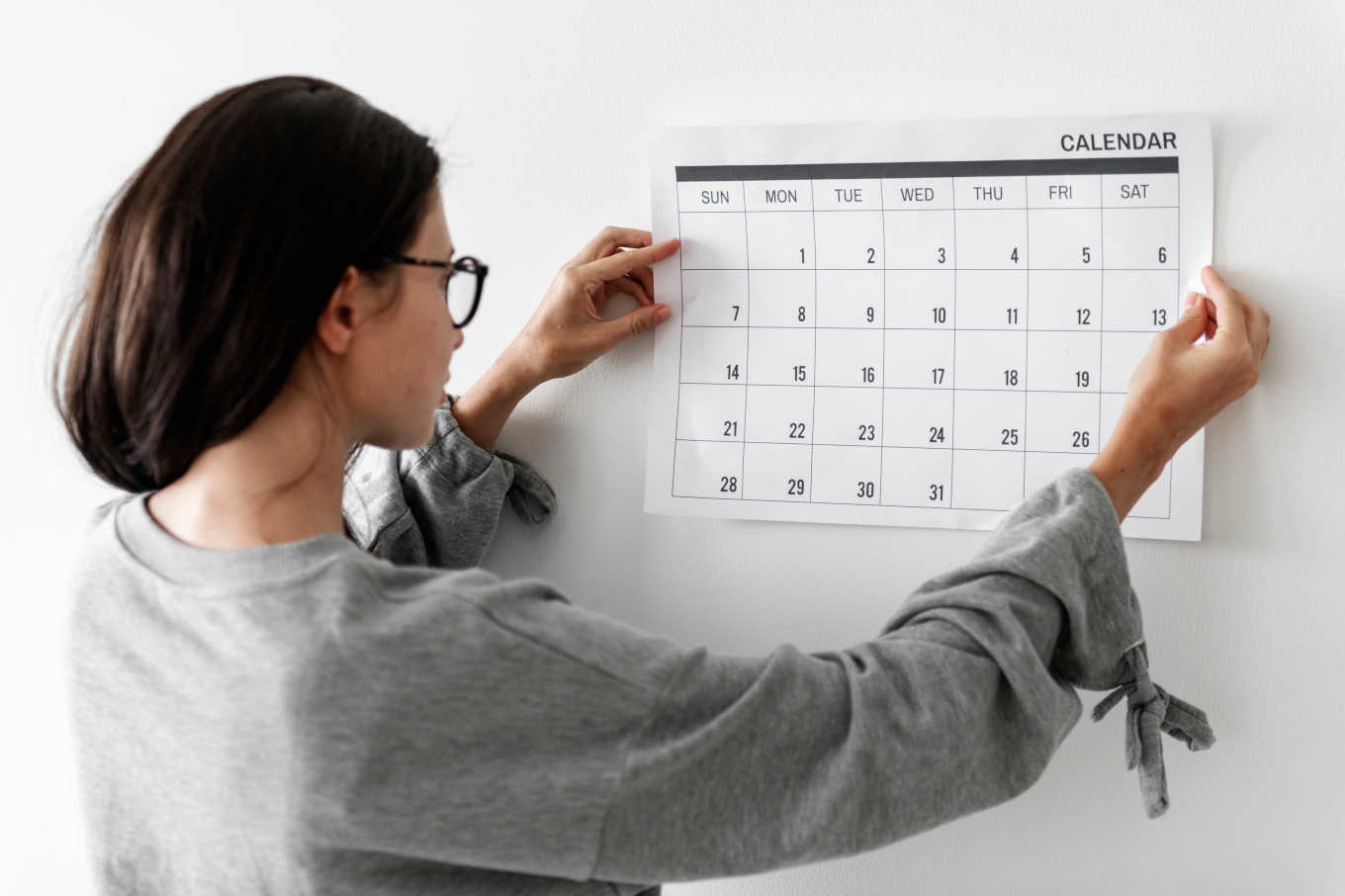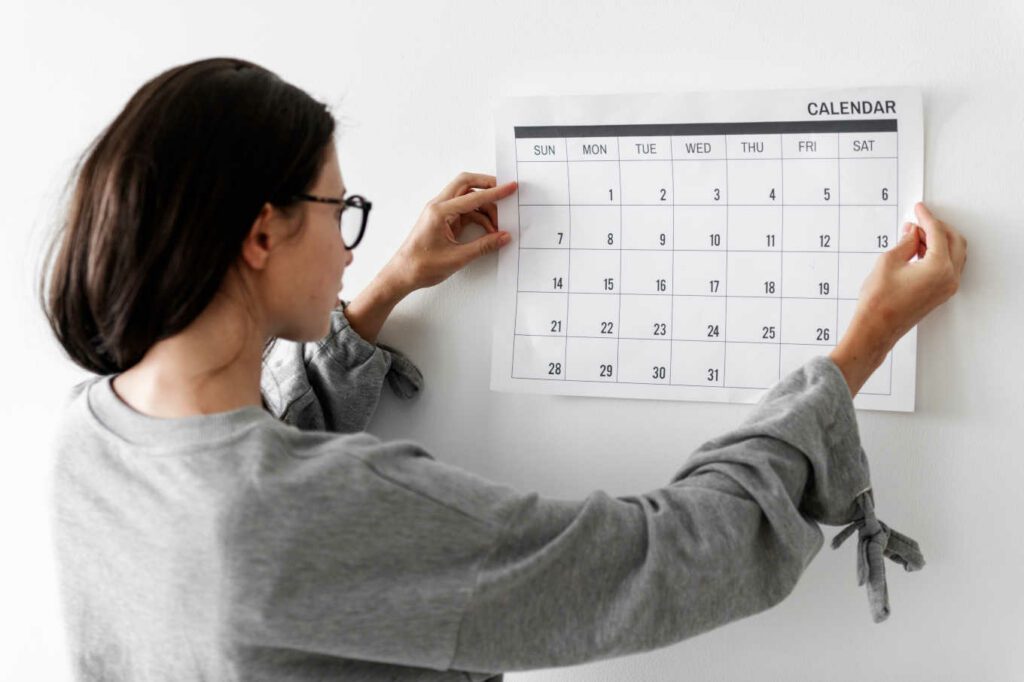 The time of New Year and other temporal landmarks don't have a special power on their own. It is the weight that we give these moments that determines their power over us. Even if the placebo causes it, it can add wind to your sail and propel you forward. 
But for temporal landmarks to work, we have to take them seriously. We intentionally give them power and hold ourselves accountable for following through. In this way, we are using the opportunity it offers for a fresh start in our life.
When it comes to attaining your goals and aspirations, you can use all the help you can get. Fresh starts are another thing you can get to your toolbox. Here's how to tap into its power:
1. Look at past performance
Fresh starts work best when we are not happy with our past performance. If you're already progressing toward your goals using your current strategy, you're better off sticking with what you're already doing.
If you want to wipe the slate clean, look back on what is not working for you. What were the errors, failures, and distractions that sidetracked your performance? Recognizing them will ensure that you avoid repeating mistakes. But make sure that you evaluate them from a place of self-love and objectivity.
2. Create or revisit your vision to get a big-picture perspective
Albert Einstein famously said that "Imagination is everything. It is the preview to life's coming attraction."
A vision of the distant future is like a North Star that beacons us as we move through the minutiae of daily life. We see that golden thread of purpose and intention in everything we do. When using temporal landmarks, creating a vision or revisiting an existing one will remind us of what we're really after.
3. Set new goals during temporal landmarks
Temporal landmarks are the best time to set and start new goals. Using them as starting points gives them extra importance and significance in your mind and pushes you to see them through.
It may help to break down bigger goals into smaller ones that you can tackle quickly, such as weekly, monthly, or quarterly. This allows you to use the fresh starts within these windows, like the first day of the week, the first day of the month, and the first day of Spring.
4. Set bigger goals on major landmarks
Bigger and more significant temporal landmarks can lead to a substantial increase in inspiration. Signposts like anniversaries, births, relocation, or milestone birthdays can be used to set big-picture goals. It is an excellent time to do a visualization exercise or create a vision board (or update a current one).
5. Be prepared for the dip in motivation between temporal landmarks
While fresh starts offer an initial burst of inspiration, it will naturally dip a little as time passes. To tackle this, set a future temporal landmark date when you can evaluate your performance and recalibrate if needed.
This might be during an anniversary, a birthday, or a vacation. It could be a scheduled time during the week or month.
Some people like to create rituals around this self-created temporal landmark, like burning candles. Preparing for the ebb and flow of motivation will place you in a stronger position for success.
6. Use tools to keep temporal landmarks top of mind
It's easy to slip into everyday living and forget our purpose and the positive outcomes we desire. To avoid this, we can surround ourselves with tangible things that remind us of the passage of time. A physical calendar where you have to flip the pages every month can bring consciousness to past and future landmarks.
You can also use apps that send reminders and notifications about temporal to your calendar. If you prefer old-fashioned tools, a sand dial or a cuckoo clock are fun items to add to your space. The visual and auditory prompts can be stronger cues for some.
7. Create your own fresh starts
You don't have to wait for a new year or the beginning of a new season to take advantage of the Fresh Start Effect. You can find moments in your life to use as a springboard for action. Temporal landmarks significant to you, such as the day you start a new job or when you graduate from college, can be just as effective in boosting your motivation
Creating a fresh start is also helpful if you've fallen off the wagon and want to get back on track. For instance, if you fail to keep your new year resolution to quit smoking after the first week, you can restart on the 1st of February.
8. Use the anticipation of a landmark to build initial momentum
Planning ahead will help you get the most out of a temporal landmark. Preparation ensures that you hit the ground running as you reach the date.
Develop a strategy and think about how you can deal with potential hurdles ahead of time. For example, if you're planning to get back in shape on the first day of summer, you could get a gym membership, stock your fridge with healthy foods, take your body measurements, and set a target before the actual date.
Every day is an opportunity for a fresh start. It offers a renewed hope that things can be better and that we have everything necessary to influence positive change. Let the light of the morning sun infuse your life with action and remove the darkness of inertia and apathy.
All my best on your journey,
Seline

Question for you: What motivates you most when starting a new phase in your life? What role does the Fresh Start Effect have on your new beginnings?
Did you like this post? Sign up below, and I'll send you more awesome posts like this every week.
Get My Weekly Insights Via E-Mail And Receive A Free Copy Of My New E-Book!
'The Fast Track Guide to Turning Your Dreams into Reality'