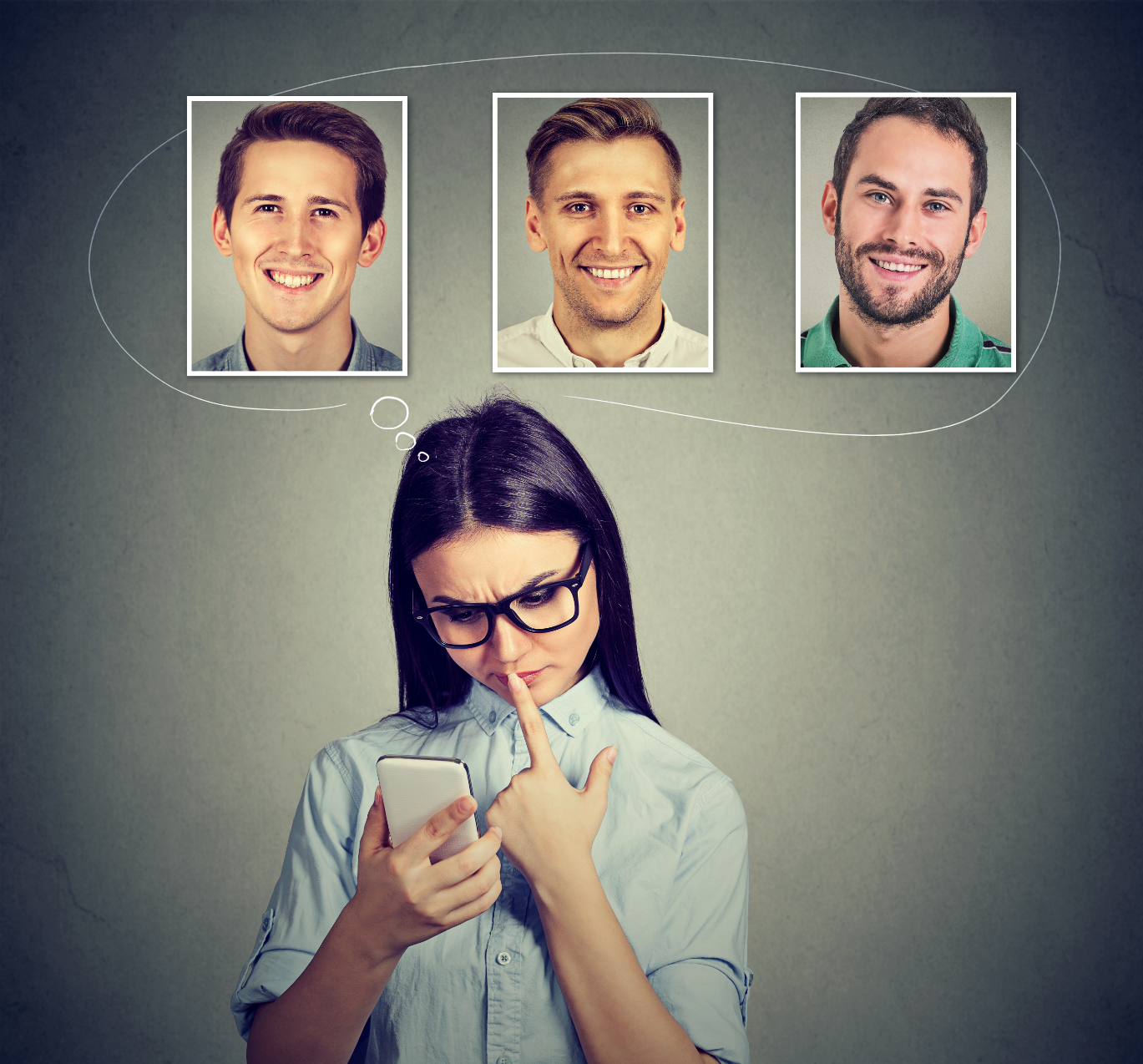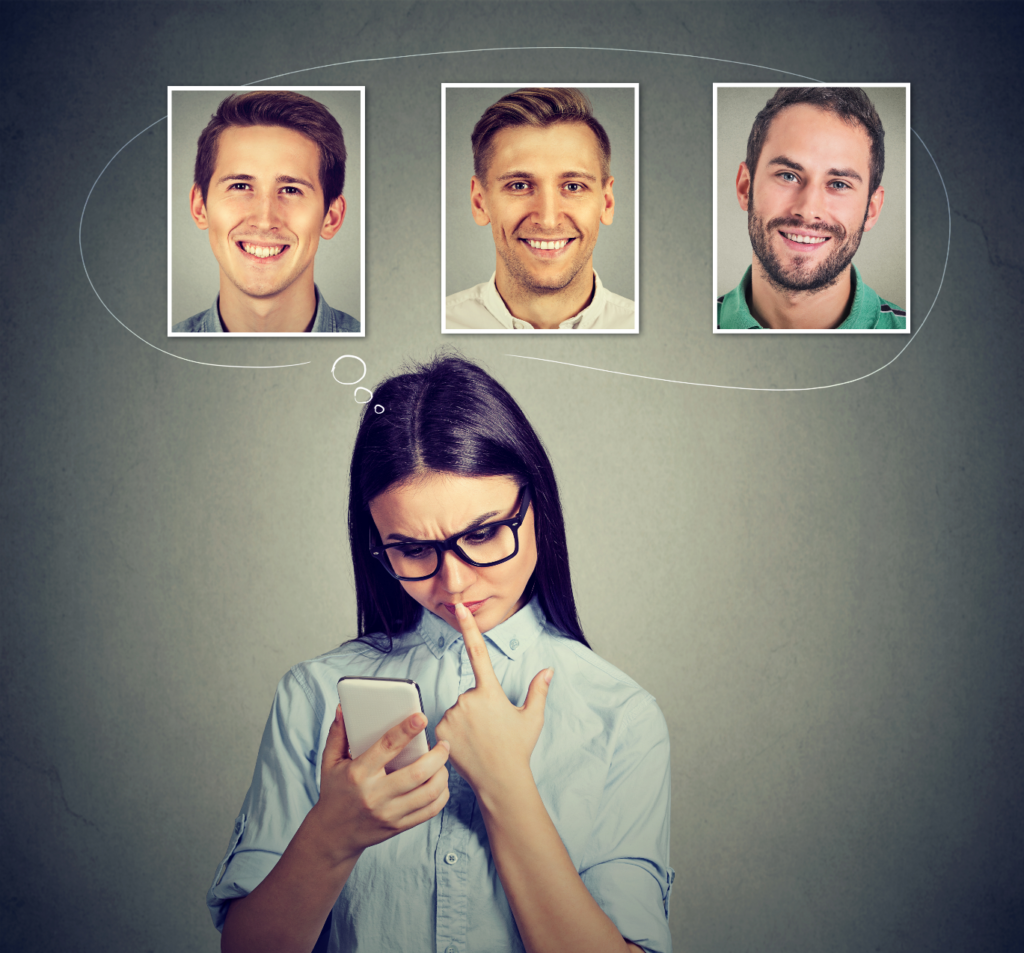 The paradox of choice states that having lots of options causes dissatisfaction and confusion. Knowing how to navigate your options will help you develop confidence in your decision-making abilities and feel more fulfilled in your relationships. (Estimated reading time: 6-7 minutes)
"Happily ever after is not a fairy tale. 'It's a choice.."

— Fawn Weaver
At 11 p.m., the night before she planned to walk down the aisle, my friend asked me if she was doing the right thing. To ease her bout of pre-wedding jitters, I asked the obvious question: did she love him?
Naturally, she answered in the affirmative, but her fears went beyond just love. She worried about being too young, not having explored the world enough, and about giving herself to only one person for the rest of her life.
My friend wasn't scheming to become a "runaway bride". Experts say that cold feet right before a wedding is normal. It's seldom a sign we're about to make a mistake. Rather, it's our primal instincts making us aware of the other men or women we can no longer date.
Taking a big step, like marriage, closes the door on many of life's options and dramatically changes our world.
Most of the time, the anxiety of cold feet can be remedied. I calmed my friend down, which helped her overcome her nerves. She happily went ahead with the nuptials with no hesitation. Our conversation, however, left an impression on me. It made me aware of a phenomenon that's become pervasive in our culture.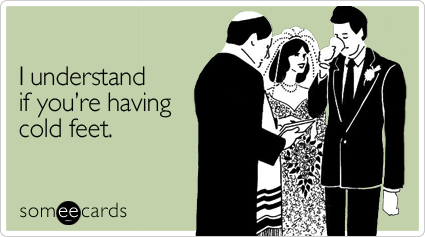 What I witnessed was a classic case of FOMO (fear of missing out)—a nagging fear of missing out on an opportunity whether it's with a person, or through a career or experience. This social anxiety can cause us to obsess over missed chances like the parties we skip, the dates we refuse, or the job offers we didn't accept. The end result? A constant feeling of dissatisfaction and unfulfillment.
Nowhere is this more prominent than in the world of social media. The endless stream of activity can get you hooked on checking your feed. FOMO also extends to the world of online dating. Unlike pre-internet, when people had to choose between a few options in mates who lived near them, the modern dater has a plethora of matches to choose from.
Having many options is undoubtedly a privilege. The fact that we can communicate with potential partners who live in every corner of the globe is something to be grateful for. But is having lots of choice a good thing? Does it make us happy? According to Barry Schwartz, a psychologist and the author of "The Paradox of Choice," for most people, it doesn't.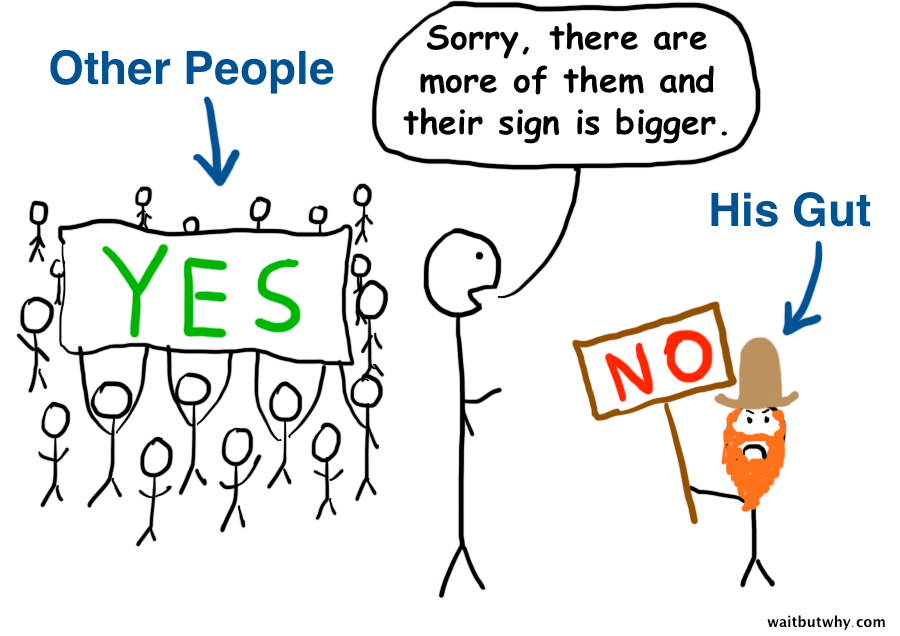 Schwartz states that having too many options leaves you feeling less happy overall. When you're presented with multiple choices, the pleasure you gain from each prospect diminishes because you're worried about making the wrong choice and missing out on something better.
This creates the paradox of choice. Once you commit, there's a higher chance of regret and disappointment in the option you choose. Schwartz writes, "Even when you choose well, you end up disappointed. You're convinced that even though you did well, you should have done better."
Being presented with lots of options can also lead to poor decision making. According to a study done by Benjamin Scheibehenne, a professor of cognition, it's not that people don't have the mental capacity to handle lots of choice, but that they use cognitive shortcuts and quicker decision-making when confronted with it that often leads to unwise choices that are less favorable.
Both Schwartz and Scheibehenne say that the solution to feeling overwhelmed by choice is finding ways to limit our options by creating our own criteria and using that to filter our choices. A conscious method like this narrows our sights and allows us to explore options thoroughly. In dating, this could mean using compatibility index features or framing our own requirements.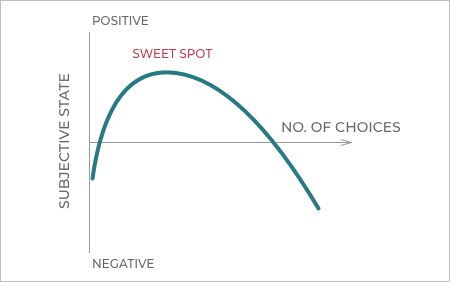 A calculative, logic-driven approach to the Paradox of Choice works well when faced with a sea of profiles on dating apps when you have little to no time to make rapid judgement calls. You can end up with a reasonably good pool of options, making it easier for you to select a partner.
The only caveat to this method is that it does not address the "spark" factor. That unexplainable attraction we feel towards someone that defies logic and doesn't always align with our ideal of the perfect mate.
Spark, however, is not limited to a single person. We can experience it with multiple people. No matter who you choose, once the novelty of the partnership wears off, you might find your head turned by those who are smarter, better-looking, and more compatible. To find lasting happiness with the person you're with, you must be prepared for this possibility.
If you're in a healthy connection, be firm in your conviction to stay committed. Look for the beauty and goodness in the person you're with and appreciate the things they do. Love is a state of being—it's something that you nurture and grow over time. Like a garden, it needs to be continuously nourished with acts of kindness, compassion, and generosity.
Anything worthwhile requires sacrifice and forsaking other choices. Fortunately, the satisfaction you get from it is in your hands. By understanding how the paradox of choice affects relationships, you can feel more confident in your decisions.
Here are three tips to keep in mind:
1. Know your relationship preferences: An important aspect of the selection process is knowing what type of relationship you're looking for. Many people are paralyzed by their choices because they lack clarity in the kind of relationship that will meet their needs. The template that society approves is a long-term, committed partnership, where two people come together for practical reasons such as financial security and raising a family. Ideally, they would share common interests, values, and affection. While most people aspire to this, some prefer to keep their options open and feel constrained by being with one person for the rest of their lives. If this is the case for you, accept it, and make sure you find partners looking for the same thing.
2. Use your intuition in your decision making: Making decisions is part science and part art form. The lists and criteria we create for an ideal partner should be balanced with our intuition to uncover the more suitable choices. Your intuition, or gut feeling, is your internal compass—that voice inside that can give you intangible information about a person. Listening to it slows you down and makes you mindful. Consulting your intuition takes trust and practice. You must be able to tune into your feelings, your body, and stay connected through a regular practice of meditation, prayer, and anything else that silences the noise in your head.
3. Slow down and aim for depth: People often feel pressured to find "the one"—that single person who can complete them. This pressure not only makes them rush through options, but it increases the risk of ignoring red flags. Combine this with the blinding effects of falling in love, and we lose our ability to accurately judge people. The solution is to slow down and get to know someone on a deeper level. The only way to really know if someone is right for you is by engaging in deep conversation and spending time with them. Hitting the pause button on your search and exploring the possibility with one person not only makes it easier to tell who is right for you, but it makes the courtship process more enjoyable and meaningful.
Chemistry and attraction that originate from the soul cannot be faked. If you experience it with another person, that bond can stand the test of time. Soul-based love lights you up and brings out the best in you and your partner. When you forge this type of connection, you can be sure that every part of you will want to be entwined with this one person until your last breath.
All my best on your journey,
Seline

Question for you: Have you witnessed the effects of the paradox of choice in your relationships or in someone else's relationship? How did you tackle the decision-making process?
Did you like this post? Sign up below, and I'll send you more awesome posts like this every week.
Get My Weekly Insights Via E-Mail And Receive A Free Copy Of My New E-Book!
'The Fast Track Guide to Turning Your Dreams into Reality'