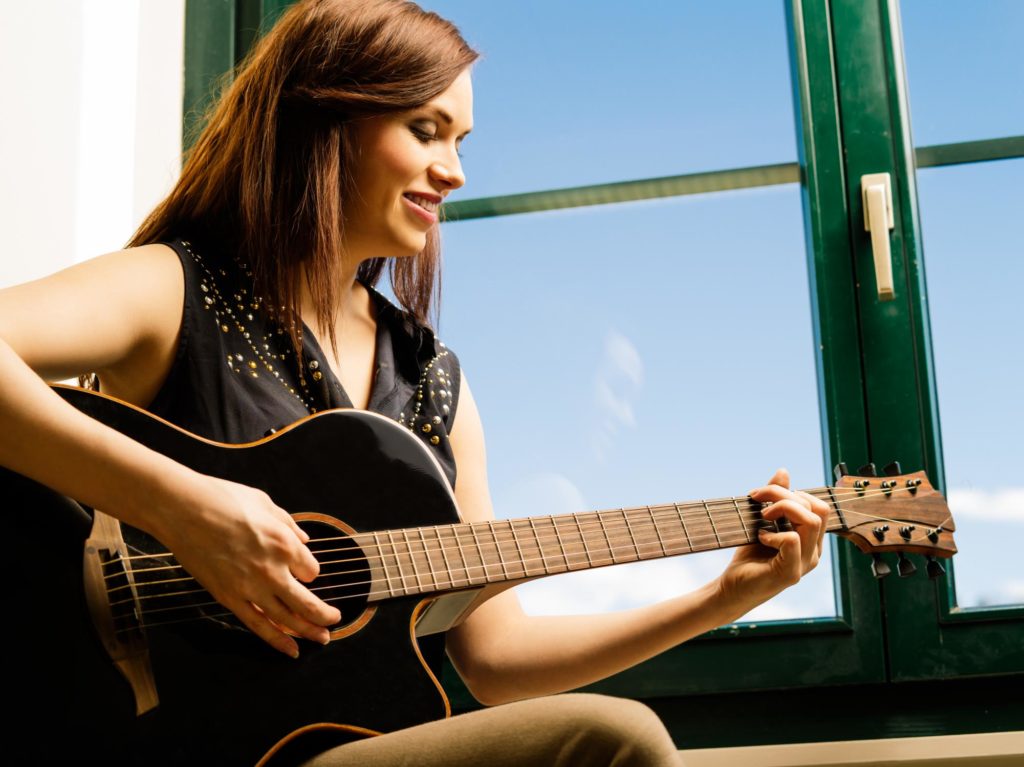 "In the beginner's mind, there are many possibilities, but in the expert's, there are few." – Shunryu Suzuki
Do you remember the last time that you tried learning something that was totally new to you?
If you're anything like me, you probably felt some discomfort and awkwardness.
I never used to like putting myself in a position where I didn't look like I had it all together. The perfectionist in me ran the show and it prevented me from venturing forth into new territory. It was limiting and stifling to say the least.
This all changed after I met an elderly lady in her 80s during one of my flights to the US. We got into a conversation where she shared with me her excitement about recently signing up for a tango class. My look of astonishment made her smile and say, "I've always pushed my boundaries. It keeps me young! There are so many wonderful things to experience in life and I don't want to miss out on any of them!"
That conversation was a game-changer for me and it got me wondering about why I and so many other people avoid the vulnerability that comes with trying new things out for the first time. After all, we were all beginners at practically everything when we were born. And as kids, we were excellent beginners.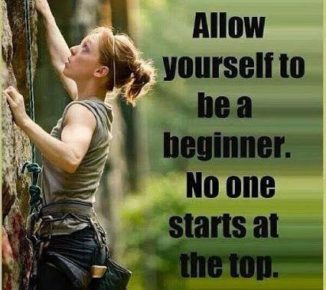 If you've ever looked into the eyes of a child, you'll see that iridescent sparkle of curiosity in their eyes. Whether it's learning how to walk, riding a bicycle or building a Lego castle, they're okay with looking clumsy in the process of learning and asking for all the help they need to improve themselves.
So why did our natural beginner skills fade out on the way to adulthood? I believe that the two main culprits are our mind's need for efficiency and the fear of looking incompetent. Our minds are functioned to preserve our energy by sticking with patterns of behavior and thought that are familiar to us. You see, attempting something new requires more time, effort, and focus. It just takes more work!
The fear of looking incompetent is a direct consequence of a lack of confidence in oneself. Being a beginner at anything makes you feel like an amateur who has to be dependent on others, especially in the early stages of development. We prefer to stick with things that we're good at because that's where we feel our strongest and where we're more likely to get praise and recognition.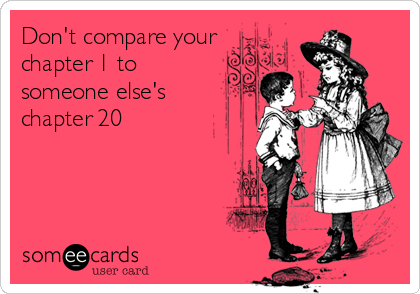 But the truth is that if we want to make significant progress and leaps towards our dreams, we'll encounter new subjects and skills that we will need to master on a regular basis. Whether you want to learn to play the guitar or use new software for work, you'll have to accept the reality of facing a learning curve as you go through the standard stages of gaining proficiency.
According to research, it takes 21 days for our mind to get used to something because that's how long it takes our brain to create a new neural pathway. During those 21days, it's crucial that we commit to building routines, structures and, most importantly, a "beginner's mindset" to stay on track.
The term "beginner's mindset" is a concept from Buddhism, which states that our "original mind" is rich and sufficient within itself. An open and empty mind is always ready for anything and the possibility of growth. Zen Buddhists encourage their followers to adopt an attitude of eagerness and lack of preconceptions when studying a subject, even at an advanced level, just as a beginner would. Like an empty vessel, our minds will become receptive to relevant and useful data that gets poured into us.
Some of the most famous masters of their craft exemplified the qualities of a good beginner. Albert Einstein credited his success almost entirely to his inability to lose his sense of childlike wonder. Even after accumulating tremendous knowledge about physics, he was okay with temporarily letting go about what he already knew and approaching problems with the mindset of a complete beginner.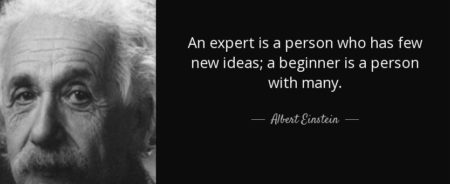 With this beginner's mindset, he would ask many questions and tackle problems from unconventional angles, and in the interim, he'd make radical discoveries that changed our understanding of the world. Like Einstein, all experts were once beginners in their field. They started with a clean state and remained humble while cultivating their genius. They believed in their potential and fueled their efforts with hope.
And that's what we should all strive to do. When we develop the tenacity and strength to move past the initial phases of growth, we'll eventually get into a state of flow and attract everything we need to take things a step further. Just as how a plane requires that initial momentum to take off, we need to exert extra effort to get things going in the preliminary stages of development.
The good news is that once you've reached cruising altitude, things gradually get easier. Until then, you have to do everything it takes to prevent self-doubt and worry from creeping into your consciousness. You have to maintain a calm inner state and be okay with the messiness, uncertainties and challenges that come with starting something from scratch and having no knowledge about it whatsoever.
I learned that what really matters is that we believe in our capacity and that we're always willing to do whatever it takes to become a better version of ourselves. We shouldn't have to worry about portraying an image of perfection to others or competing with those who are more advanced than we are. We should be focused on our personalized spiritual curriculum that'll bring us closer to our unique purpose.
Whether you want to grow your competencies as a professional, dabble in a new hobby or enhance your relationship and social skills, these five key steps will guide you on how to develop a beginner's mindset, which will eventually lead to your progress:
Whenever you attempt to take on new challenges, you demonstrate your willingness to engage in the universal process of alchemy, which consequentially attracts all the guidance and support you'll need to manifest your desired outcome. Your creative potential will be stimulated and you'll feel the impetus to express your most original, fantastic and imaginative ideas that bear your special blueprint of genius!
All my best on your journey,
Seline

Question for you: What are some the strategies that you're willing to try to be a good beginner and adopt a beginner's mindset?