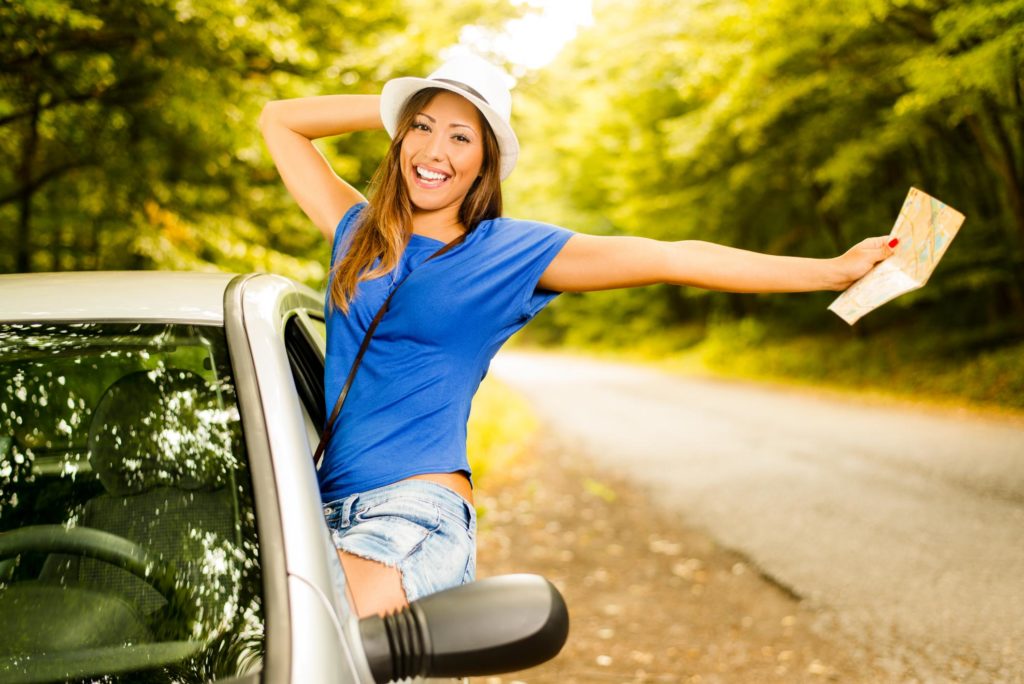 "Don't be scared to walk alone. Don't be scared to like it." – John Mayer
Traveling is without a doubt one of the most effective sources of experiential learning.
Breaking away from your daily routine to venture out into the wild to meet new people, see new sights, and try out foods and activities in total anonymity, free from the labels that are placed upon us, is genuine food for the soul.
Whether you vacation to stimulate your mind and senses or to just unplug and relax, each and every journey that you embark on will change you on a fundamental level. Whether you realize it or not, your perspective will shift and you'll see yourself and the world around you in a new light.
I've been fortunate to have been on numerous exciting travel escapades, many of them on my own. In fact, I just returned from a six-month sabbatical, so the after-effects of my journey still linger as I write this. I've blogged a lot about the benefits of traveling and cultural immersion, but after returning, I feel compelled to dive deeper into the benefits of solo travel specifically.
I realize that most people dread the idea of traveling on their own. It seems like the only travelers who have a valid excuse for going solo are business travelers, while those who indulge in it for leisure are seen as being loners, social outcasts, awkward or misfits. These heavy labels are downright intimidating and can understandably put anyone off the idea of going it alone.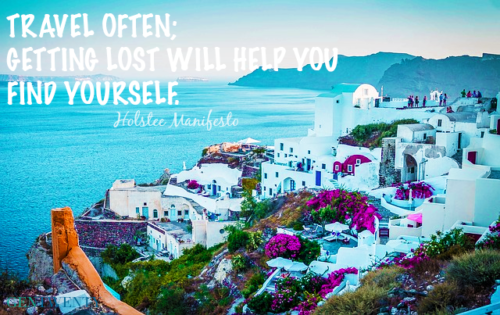 Yet what I have found from my experiences of solo travel is that most of these concerns are fabrications of our fears. We are more prone to be influenced by our fears if we lack self-esteem and if we're deliberately avoiding unaddressed turbulent thoughts and emotions that might be brimming within us. The reality is that when you're alone, it's harder to avoid facing your demons.
I believe that it is totally worth our time and effort to resolve these internal issues so that we can step outside our comfort zone and venture out onto the road alone. Once you're able to do this, you'll see how easy it is to appreciate your own company and spend time on your own. You'll have the perfect opportunity to reach higher realms of consciousness and spiritual insights.
This became more apparent to me after my recent visit to the Omega institute in Rhinebeck, New York, a global center for spiritual learning and personal development. Throughout my stay, I felt like I was submerged inside a mystical cocoon. The campus is a sacred haven, peppered with idyllic spots for introspection, such as ponds, trails, libraries, labyrinths and meditation halls.
On my first day there, I woke up unusually early due to the jet lag I was still recovering from. As I walked out of my cabin on a cold, frosty morning, I was instantly struck by the quietness and tranquility of my surroundings. I made my way to the dining hall for breakfast. Along the way, I noticed a small group of people practicing tai chi in the gardens, a few others walking the trails, and a couple sitting on bench, staring out into space, lost in deep thought.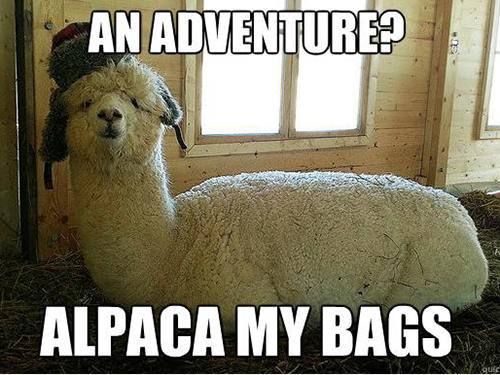 I continued to move until I stumbled on a sign that said "Sanctuary", which pointed towards a little, craggy hill. My curiosity drove me to take a detour to check this place out. I climbed a few steep steps until I reached an archway that led to curving stone walls and ever-changing cairns, which finally led to a magnificent stone structure of the Sanctuary, the spiritual heart of Omega.
Inside the hall was a cluster of individuals, steeped in tranquil meditation. Outside, there were two women, looking out at the scenery thoughtfully, and scribbling their reflections in their journals. Being in this elevated energy felt like soothing balm on my soul. I expressed gratitude for having those precious moments of solitude, where I had the privilege to be still and witness the sacred.
Admittedly, the hard-nosed critic within me wondered whether or not there's something odd or even anti-social about loving one's own company. Does this yearning for quality me-time make me and the people I saw at Omega weird and socially-awkward loners with overly complex inner worlds? I decided to turn to the works of great philosophers and thinkers for answers.
I was delighted to discover a plethora of luminaries who shared the same need for solitude. In fact, they were vigilant about making time to retreat from a prosaic existence so that they could be immersed in their inner world. The writer Oscar Wilde once said, "I think it's very healthy to spend time alone. You need to know how to be alone and not be defined by another person."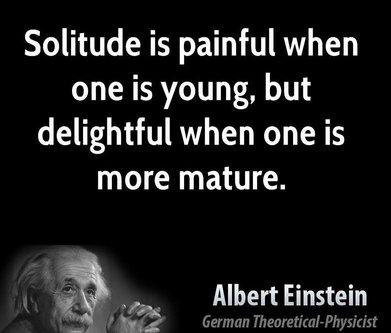 German philosopher, Friedrich Nietzsche, one the most prolific writers of our modern times, was a devout advocate of the role of solitude in human lives for creative and developmental purposes. His profound insightfulness helped him see how a detached perspective on life is essential when it comes to insulating ourselves from superficial ideologies and social dogma.
He believed that spending time alone guarded our creative juices and prevented our ideas from being diminished by the judgements of those around us. "Choose the solitude," Nietzche said, "the free, playful, light solitude, that gives you, too, the right to remain good in some sense."
The truth is that we are surrounded by people all the time. We socialize with them, work with them, and share our homes with them. Having the time and space to withdraw from the crowds to listen to our inner voice is a luxury, considering our busy and hectic lifestyles.
That's why anyone who's ever traveled on their own (myself included) will tell you that they wouldn't want to have it any other way. It actually can be quite addictive once you overcome your initial hesitation!
Besides being exciting and fun, solo travels can be incredibly enlightening experiences where you can broaden your repertoire of life skills and understand yourself better. Here are 6 important skills that I've learned from my solo sojourns:
Life is, ultimately, a journey of personal evolution and growth, and we should strive to manifest circumstances and opportunities to maximize our learning. I believe that solo travel is self-discovery on steroids, and therefore, the perfect spiritual portal for accessing higher levels of consciousness, divinity and transcendence.
All my best on your journey,
Seline

Question for you: Have you ever taken any trips on your own? If you have, what was your experience like?